New York Trial Team Obtains Defense Verdict in Multimillion-Dollar Sidewalk Trip & Fall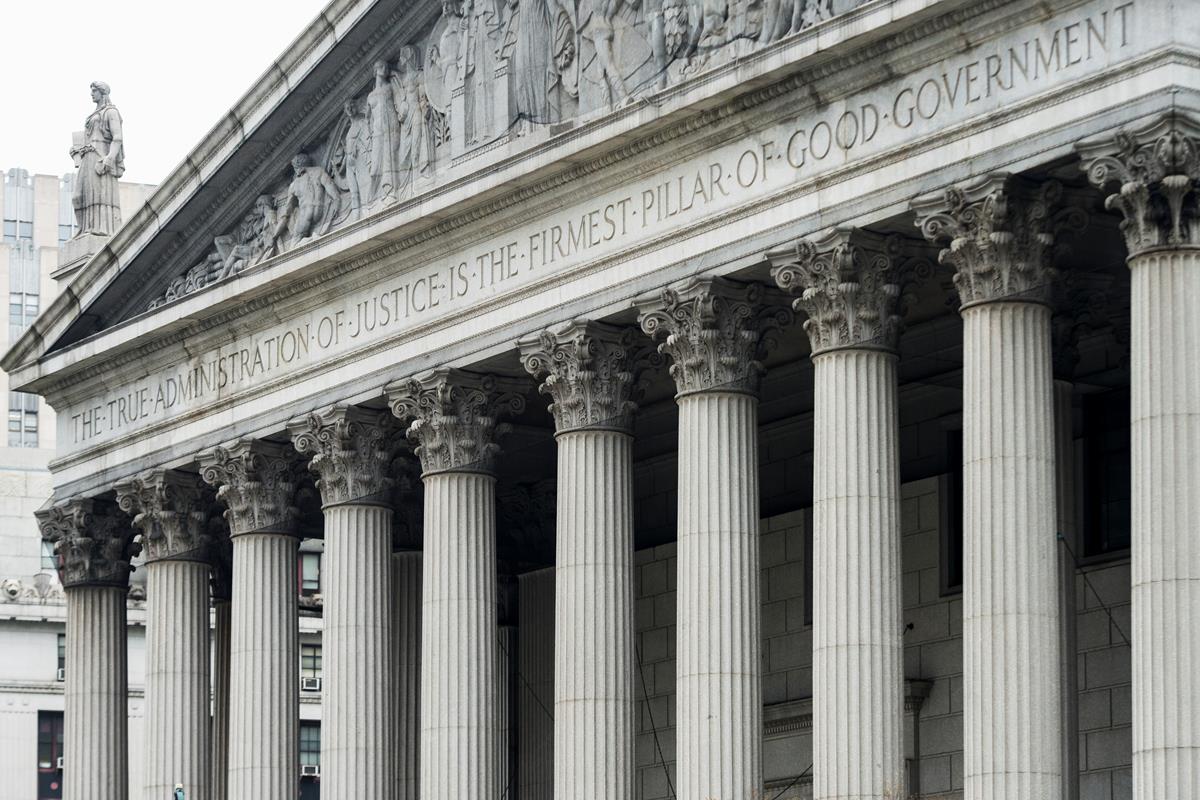 New York, N.Y. (December 10, 2019) - New York Trial Partner Joelle T. Jensen obtained a defense verdict on December 5, 2019, ending a two-week jury trial held in Manhattan's Supreme Court, New York County. In this sidewalk trip-and-fall action, our office defended a restaurant and its landlord from a plaintiff's claim that the sidewalk was mis-leveled. The plaintiff alleged that our client reported to the City that tree roots were uplifting the sidewalk three months before the accident, and that the sidewalk café seating "funneled" pedestrians towards the alleged sidewalk defect. The plaintiff, an Irish citizen and resident, sustained fractures of her foot and elbow as well as spinal injuries that necessitated four surgeries, leaving her in a wheelchair with extensive future medical costs.

Crucial to this victory was Ms. Jensen's cross examination of the plaintiff against her sworn pleading against the City of New York, as well as photographs taken only two days post-accident showing that her claim initially focused only on the adjacent tree well, not the mis-leveled sidewalk. Judge Nervo granted several trial motions prepared with the assistance of James M. Strauss, a partner in our New York Appellate Practice Team, which substantially contributed to the result:
a successful motion to bifurcate the trial;
a motion to preclude the co-defendant's surveyor from testifying that the defect was entirely on the insured's property line;
a motion to preclude the plaintiff from claiming a violation of City's Department of Transportation regulation sec. 19-152 (which quantifies a sidewalk "defect" at half an inch but only applies to construction);
a motion to preclude the plaintiff's engineer's photographs of the defect from coming into evidence (because they were taken three years post-accident); and
a motion to preclude future damages (since Ireland has public health care).
In the face of these favorable rulings, the plaintiff ultimately did not call her engineer to testify, and relied instead on limited photographs of the area taken two days after the accident. After only 38 minutes of deliberation, the jury came back with a defense verdict, finding that the sidewalk had been maintained in a reasonably safe condition. Plaintiff's counsel had sought in excess of $4 million to resolve the case.
Our New York Trial & Appellate attorneys make use of all available defenses and prepare numerous and comprehensive trial motions, with an eye toward winning at trial and protecting the record on appeal. We also leverage an aggressive trial strategy and favorable rulings on motions in limine into favorable settlements.
If you have any questions about this or any other matters, please do not hesitate to contact any of the attorneys listed below.
Authors:
Joelle T. Jensen, Partner
James M. Strauss, Partner
Nicholas P. Hurzeler, Partner
Editor:
Gregory S. Katz, Partner
Related Practices
Related Attorneys