Gregory Katz serves as the national managing partner of Lewis Brisbois and the co-chair of the Am Law 100 firm's General Liability and Transportation Practices.
As Managing Partner, Mr. Katz has leveraged his experience as a solutions-oriented leader to modernize Lewis Brisbois' operations while maintaining the firm's dedication to legal excellence for its clients, professional growth for its employees, managerial transparency, and greater participation by partners across all 55 of the firm's offices nationwide. He has also reinvigorated Lewis Brisbois's commitment to advancing diversity, equity, and inclusion initiatives throughout every level of the firm.
Mr. Katz has over 30 years of experience defending complex litigation and trying cases in state and federal courts throughout New York. His clients include international and domestic insurance carriers, captives, managing general agents, and third-party administrators. He consistently achieves clients' business objectives in high-exposure matters involving general liability litigation, transportation, hospitality claims, New York Labor Law, construction litigation, environmental law and toxic torts, and insurance coverage and bad faith claims.
In addition, Mr. Katz serves as a trusted advisor to clients in helping them run off programs, reduce shelf-life and costs and improve the efficiency of their insurance programs. He was on the Board of Directors of Target Markets for 5 years and the National Risk Retention Association. He was also very active in CICA and VCIA where he leveraged his extensive experience working with captives.
During his time at Lewis Brisbois, Mr. Katz also formed and oversees the firm's 24/7 Rapid Response On-Call Transportation Team as well as its National Trial Practice Team.
Mr. Katz regularly publishes and presents on a variety of topics impacting the insurance industry and trial practice. He is also a longtime member of the American Board of Trial Advocates (ABOTA).
Mr. Katz earned his law degree from Brooklyn Law School and earned a Bachelor of Arts in Business Administration from the University of Michigan.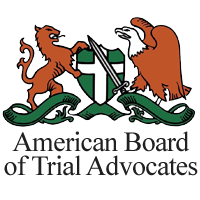 Publications and Presentations
Presenter, "Recent Important Appellate Decisions & Their Expected Impact on New York Litigation," Lewis Brisbois Webinar, February 8, 2023
Advisen 2021 Casualty Insights Conference @Home Virtual Series, March 23, 2021
Advisen's Big Nasty Claims @ Home Virtual Conference, September 16, 2020
Presenter, Advisen Ltd. Big Nasty Claims Conference, New York Law School, September 19, 2019
Presenter, Risk Management Summit in Orlando, June 7, 2019
Presenter, Advisen Ltd. Casualty Insights Conference, April 18, 2019
Co-Author, New York's Appellate Division, First Department Expands Discovery of Electronic Devices, January 25, 2019
Associations
ABOTA
National Risk Retention Association
Captive Insurance Company Association
Vermont Captive Insurance Association
Target Markets
American Society of Environmental Professionals
Trucking Industry Defense Association
Education
Brooklyn Law School
Juris Doctor, 1990
University of Michigan
Bachelor of Arts in Business Administration, 1987

Back to Attorneys