UPDATE: Sen. Ted Cruz's Discussion Draft Joins Crowded Field in the Race for a Federal NIL Bill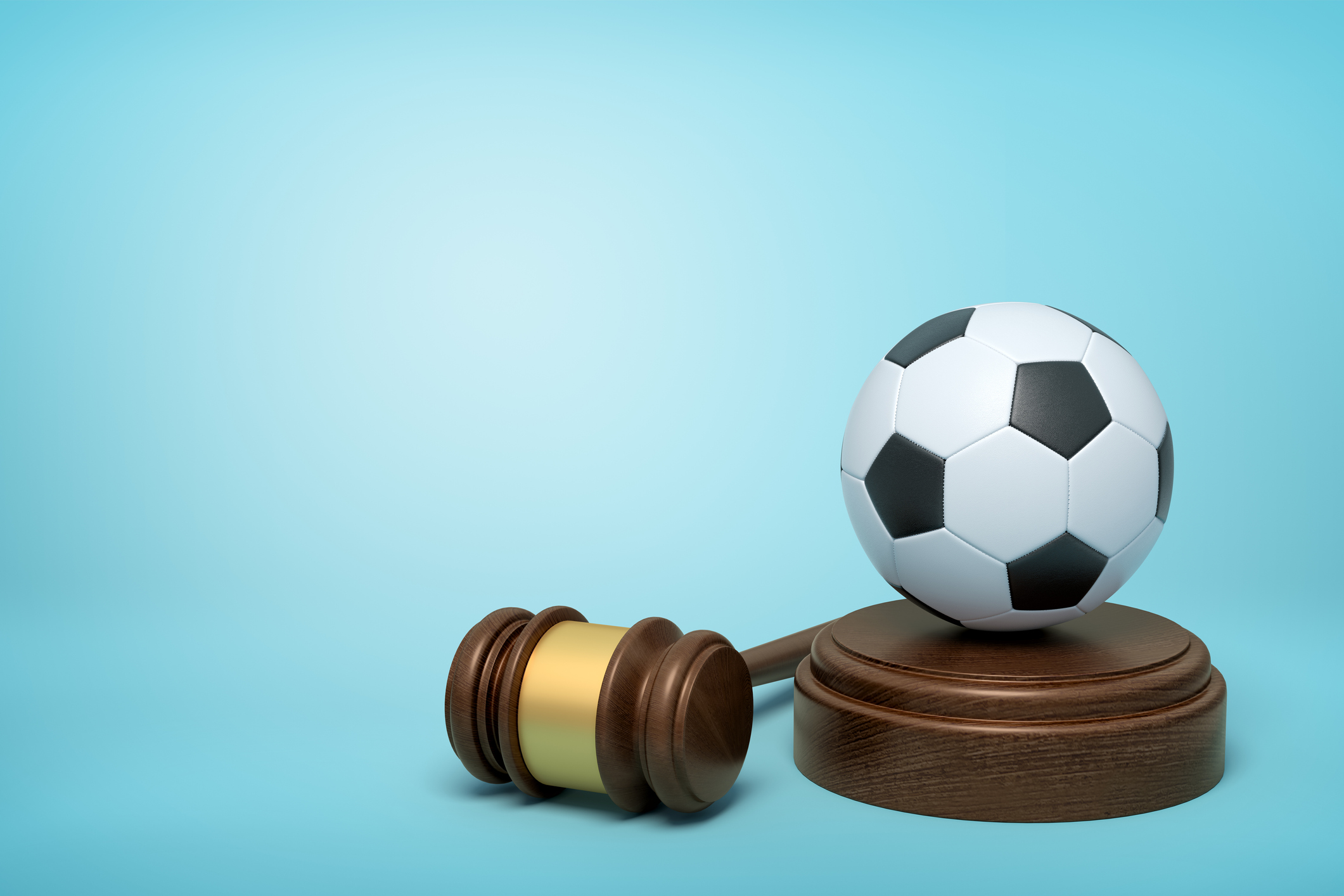 By: Christina Stylianou & Gregg E. Clifton
Joining the recent wave of federal NIL bills and draft legislation, Sen. Ted Cruz (R-TX) has circulated the fourth discussion draft of a potential NIL bill. (It has not been formally introduced to Congress). Cruz's draft is the most recent draft proposal following Rep. Gus Bilirakis's (R-FL) discussion draft (circulated publicly), Sen. Lindsey Graham's (R-SC) draft bill (circulated throughout collegiate stakeholder groups), and Reps. Mike Carey (R-OH) and Greg Landsman's (D-OH) bill (formally introduced), all of which were announced and/or revealed in late May. It also follows Sens. Richard Blumenthal (D-CT), Jerry Moran (R-KS), and Cory Booker's (D-NJ) joint discussion draft (CAPCA), Sens. Joe Manchin (D-WV) and Tommy Tuberville's (R-AL) formally introduced PASS Act, and Sens. Chris Murphy (D-CT) and Lori Trahan's (D-MA) formally introduced CAEFA, which were released in late July.
Compared to the other legislation to be considered, Sen. Cruz's draft supports the goals of the NCAA and the NCAA-friendly side of the spectrum. It begins by confirming that universities, conferences, and the NCAA may not restrict a student-athlete's ability to enter an NIL contract. However, the universities, conferences, and the NCAA may restrict an athlete's eligibility to compete if the athlete enters an NIL agreement that violates the university's student code of conduct, "reasonably impacts" the school's reputation or public image, or conflicts with the terms of an existing contract or agreement binding the university. (This exception is reminiscent of the exceptions in CAPCA and PASS.)
Like several recent state NIL laws and the PASS Act, Sen. Cruz's draft bill would require student-athletes to disclose the terms of any NIL agreements to their universities within 30 days of entering the contract. (CAPCA would also require disclosure, but within 7 days entry and copies of the agreements would have to be provided to the universities.) Universities would not be permitted to release any of the contract information provided to them without the athlete's written consent. (However, it is important to note that Cruz's draft does not provide the immunity from open-records laws that CAPCA offers.)
Similarly to PASS, Sen. Cruz's draft would mandate that NIL contracts meet certain criteria in order to be deemed valid. (E.g. contracts must contain a description of services rendered, names of the parties, term of the agreement, amount of compensation to be provided, and termination permissions for athlete non-performance of the contract.) Contracts that do not conform to this requirement would be void. The draft would also modify the Consumer Review Fairness Act of 2016 to bring NIL agreements under its regulation and, like PASS and CAEFA, would deem nonconforming contracts to be an unfair or deceptive act or practice under and a violation of the Federal Trade Commission Act. (The draft also appears to extend applicability and potential liability to non-profit entities, perhaps in effort to capture non-profit collectives in violation of its terms and stem any potential loopholes.)
The draft also protects the right of student-athletes to retain a representative. It requires that agents disclose to potential clients whether they are registered with an interstate intercollegiate athletic association and whether they are registered with interstate intercollegiate athletic association that does not count the athlete's school as a member. Unregistered agents may still represent athletes, but would have to obtain the athlete's written consent in order to do so.
Critically, while the draft would not create an NIL clearinghouse like CAPCA or Sen. Lindsey Graham's draft legislation, Sen. Cruz's draft of his proposed bill would empower the NCAA by law to assume a number of responsibilities and powers, similarly to the PASS Act. (It is important to note that the PASS Act explicitly names the NCAA in granting these powers and requires it to carry them out. By contrast, Sen. Cruz's draft does not name the NCAA, but offers these powers to any interstate intercollegiate athletic association or conference and does not impose any consequence for not undertaking them.) Specifically, the NCAA (and conferences) would be authorized to:
Establish a registration process for third-parties seeking to represent student-athletes as agents in NIL agreements.
Establish and maintain a publicly accessible, searchable database for athletes and their agents to estimate the fair market value for NIL agreements. (In order to do this, the draft would also require universities to disclose anonymized data relating to its athletes' NIL deals to the NCAA.)
Establish and enforce rules regarding the manner of and time periods for recruiting student-athletes before and during their eligibility to participate in college sports.
Establish and enforce rules involving prohibitions or limits on compensation to student-athletes by universities, their affiliates, and conferences for recruitment or to induce an athlete to transfer.
Establish and enforce transfer rules.
And, establish bylaws governing membership, under which it could remove members, restrict athletes' or universities' participation in competition, and restrict athletes' eligibility to compete.
Similarly to PASS, Sen. Cruz's draft would also shield the NCAA, conferences, and universities from liability under federal and state law for:
Adopting, agreeing to, enforcing, or complying with any rule or bylaw that limits or prohibits an athlete from receiving compensation from the NCAA, a conference, a university, or other person or entity.
Restricting an athlete's eligibility to participate in college sports for violating NCAA, conference, or university rules.
Or, complying with any rule or agreement authorized by the draft bill.
Sen. Cruz's draft is the only proposed legislation among the recent wave of NIL legislative offerings that takes a position on student-athletes' status as employees or non-employees of their respective universities, conferences, or NCAA, expressly stating that they are not. It does not discuss revenue-sharing (like CAPCA and CAEFA, unlike PASS), antitrust liability (disclaimed by CAPCA to an extent, created by CAEFA, and not discussed by PASS), or whether the tax treatment of qualified scholarships would be affected (PASS and CAEFA disclaim any change, CAPCA does not discuss it). It also does not directly address the use of NIL deals to recruit athletes (like CAEFA, unlike CAPCA and PASS), but authorizes the NCAA to establish or enforce rules on this point. It also makes clear that this legislation would preempt any state laws that either conflict with its language or that govern student-athletes' compensation, employment status, eligibility to participate in college sports, or the commercial use of student-athletes' NIL.

Like the other bills and proposed bills drafted or formally introduced before it, it is not clear how Sen. Cruz's draft will be received by Congress or whether it will proceed through the legislative process when Congress resumes session in September. Despite Cruz's influence in the Senate, the draft is not expected to enjoy popularity or to be successful if the decision is made to formally introduce it in its current form, given the single party representation of its sponsor and the wide disparity in views on NIL and intercollegiate athletics across party lines. It may, however, influence the bills already introduced to Congress as they are discussed and debated in committee and offer thoughts on an ultimate bill that would be acceptable to both Republicans and Democrats.