Sports Law: A Year in Review & What to Watch for in 2023
Posted on: January 13, 2023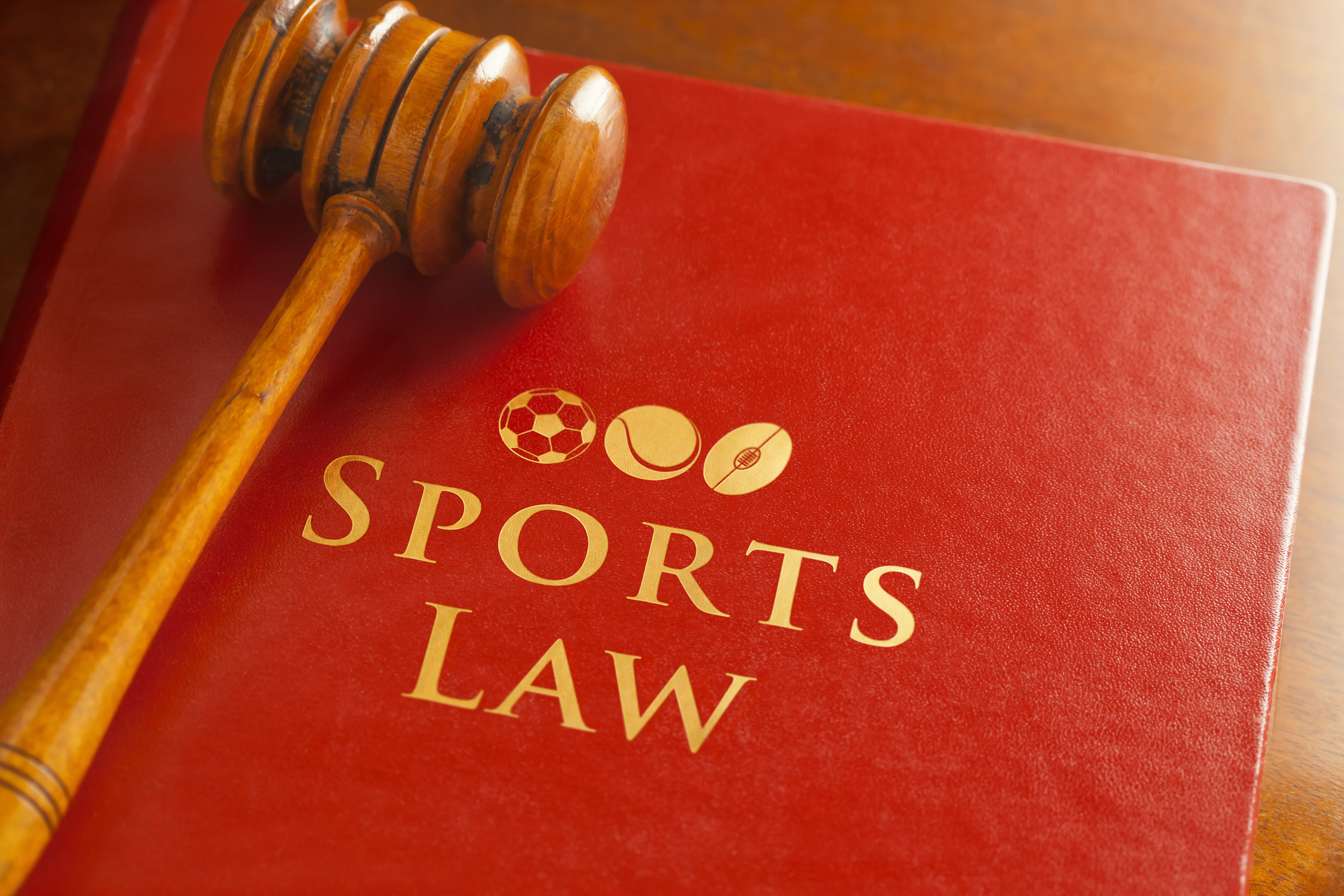 By: Christina Stylianou & Gregg E. Clifton
In 2022, the area of sports law experienced major developments across the country, many of which will continue their trajectory of change in the new year. Below, we summarize the most significant sports law events of 2022 and predict the areas we anticipate will continue to see development in 2023.
NIL Rights
A review of 2022 sports law would be incomplete without a discussion of name, image, and likeness (NIL) rights. The story that began with the U.S. Supreme Court's Alston decision in 2021 continued to see ripple effects in 2022, as student-athletes began to take advantage of the new rights that were offered to them to maximize their endorsement opportunities. An entire industry developed to support the new NIL landscape (e.g., companies like OpenDorse and INFLCR), the presence of collectives exploded on campuses across the country, and these rights were further extended and/or regulated with new state laws as well as the repeal of certain state NIL laws. The NCAA also failed to formalize its interim NIL policy, initially introduced in July 2021, even though it eventually issued additional limited guidance to universities and collectives regarding treatment of students-athletes NIL deals and peripheral issues.
As may have been expected based on the organization's response to Alston, the NCAA continued to abstain from issuing any detailed, unified approach to NIL across the country or to enforce any of its new guidance. It did, however, announce that President Mark Emmert, who has been at the helm of the NCAA since 2010, will step down in February 2023. Former two-term Massachusetts Governor Charlie Baker will become NCAA President on March 1, 2023. Meanwhile, in the absence of NCAA regulation, states have continued to propose and enact laws with varying degrees of restrictiveness on student-athletes' pursuit and entry of NIL deals at both the college and high school levels.
Pay-for-Play
With the changes sparked by the new NIL developments in college sports, 2022 also saw a renewed push to reclassify student-athletes as employees and to pay them for their participation in college athletics. This was demonstrated in several proposed state laws (e.g., in California and South Carolina), which attempted to legalize pay-for-play. It was also seen in the continued litigation of Johnson v. NCAA, which has now been appealed to the Third Circuit. But perhaps most notably, it was seen in the reiterated comments made by NLRB General Counsel Jennifer Abruzzo that student-athletes are misclassified and should be reclassified as employees and be permitted to unionize, as well as the serving of a formal NLRB Complaint on USC, the PAC-12, and the NCAA alleging that the three entities are joint employers that have violated the National Labor Relations Act.
College Transfer Portal
The NCAA's newly refined transfer portal rules deserve a mention here as well. In April 2021, the NCAA removed its former rule preventing most student-athletes seeking to transfer from playing for one year after matriculating to their new university. In 2022, the NCAA Division I Council tailored this new landscape even further to create specific windows of time during which students could enter the transfer portal. The result across both these changes, together with the developing post-NIL world, has been a shift towards a roster-building model and athlete marketplace more closely resembling the professional leagues.
Major League Baseball New Collective Bargaining Agreement
After an extended period of negotiation and a resulting three-month lockout, MLB team owners and the Players Association ultimately reached an agreement on a new collective bargaining agreement (CBA), which took effect at the start of April 2022. The new agreement, which expires in five years, has increased minimum salaries, added a new pre-arbitration eligibility bonus pool for top-performing young players, raised competitive balance tax thresholds, introduced a universal designated hitter role for teams in both the National and American Leagues, expanded the draft lottery, implemented a system to clamp down on service-time manipulation, limited the number of times a player could be optioned within a season, and expanded to a 12-team postseason format.
The new CBA also created the Joint Competition Committee, which will be staffed with four active players, six members appointed by MLB, and an umpire, in order to adopt changes to playing rules beginning in 2023. The work of this committee has already resulted in the introduction of a pitch clock to limit the time between each pitch, a requirement to limit defensive shifts (which will require each team have two infielders on either side of second base), and the introduction of larger bases to reduce the risk of injury to players.
USWNT Soccer Settlement and New CBA
The hard-fought, years-long battle for equal pay for the United States Women's National Team (USWNT) finally reached resolution via a $22 million settlement in its class action lawsuit against U.S. Soccer and new CBAs for both the women's and men's national teams featuring equal compensation. This was a major coup for the women's team and for the push, generally, for equal pay for women in all industries.
Antitrust Litigation
Antitrust law saw its fair share of activity in 2022. A number of LIV Golf players sued the PGA Tour for anticompetitive practices following the Tour's suspension of the players for competing in LIV Golf events. The PGA Tour then countersued LIV Golf for its own allegedly anticompetitive behavior. In baseball, Congress (again) took an eye to the MLB antitrust exemption, demanding that the MLB explain why the exemption should continue. Four minor league teams, whose major league affiliations had been removed by the MLB, also appealed their antitrust action to the Second Circuit with a view towards eliminating the exemption. And in swimming, the International Swimming League v. World Aquatics (formerly, FINA) action came to a close with a summary judgment decision issued for the defense in the earliest days of 2023, finding no unreasonable restraint of trade and that competitors are not required to help one another compete with each other.
Minor League Baseball Unionization
Following years of efforts to join, minor league players finally became members of the Major League Baseball Players Association (MLBPA). After the MLBPA obtained the support of over 50% of potentially eligible players, who executed union authorization cards designating the MLBPA as their bargaining representative, the NLRB confirmed the validity of the cards. Rather than the possibility of a protracted election period and an ultimate union election to be supervised by the NLRB, MLB acknowledged the voice of the minor league players and voluntarily recognized the MLBPA as the players' representative. Minor leaguers will now begin the process of negotiating their first ever CBA with MLB, which the parties hope to finalize before the start of the 2023 season.
Toxic Workplaces and Ownership Accountability
The handling of toxic workplace allegations and ownership accountability by the major professional leagues received a great deal of attention in 2022 in both the NBA and NFL. The NBA's inquiry into allegations against Phoenix Suns and Phoenix Mercury owner Robert Sarver culminated in a publicly released report prepared by the law firm retained by the NBA to conduct the investigation. The report corroborated many of the allegations made against Sarver, and he ultimately opted to sell his teams following the resulting pressure from players and sponsors.
The Washington Commanders/Dan Snyder story has yet to resolve, but certainly gained significant heat this year, as the Congressional Oversight Panel publicly released its report on its investigation into Snyder's toxic workplace practices, federal charges were filed against Snyder for these practices, and even other NFL owners began to voice their interest in the forcible removal of Snyder from the League. While Snyder appears to now be exploring a potential voluntary sale of the team, there has been no information released yet as to whether he intends to actually sell his entire ownership interest or only a portion thereof, or the nature of any offers that have been submitted.
Honorable Mentions
Brian Flores - the former Dolphins coach's lawsuit against the NFL and several of its teams for racial discrimination provided an eye into hiring practices and continued discriminatory behavior within the League; Deshaun Watson - Watson's alleged misconduct was resolved with the NFL by way of settlement at a $5 million fine and 11-game suspension, offering the first practical example of the newly updated personal conduct policy as set forth in the 2020 CBA; FTX - the collapse of the cryptocurrency giant brought with it renewed scrutiny of celebrity endorsement liability, as a number of athletes (Tom Brady, Steph Curry, Naomi Osaka, and others) have been named defendants in a class action lawsuit; Pickleball - the meteoric rise of professional Pickleball saw major financial investment from world-class current and former athletes in all sports, including LeBron James, Tom Brady, Kevin Durant, Drew Brees, Kim Clijsters, Draymond Green, Naomi Osaka, Patrick Mahomes, and Rob Gronkowski, among others.
What to Watch for in 2023
Pay-for-play and Johnson v. NCAA
Revenue sharing and House v. NCAA
The new NCAA era under new President Charlie Baker
Potential power shift from NCAA to Conferences
Any federal response to the NCAA's punt to Congress and potential legislation (both state and federal) addressing the recent changes in college athletics
LIV Golf
Dan Snyder
Minor League Baseball CBA
For more information on any of these developments, contact the authors of this post. You can also subscribe to this blog to receive email alerts when new posts go up.