Lewis Brisbois Celebrates Filipino American History Month
(October 2021) - Lewis Brisbois is pleased to be celebrating Filipino American History Month this October. As we honor the important contributions that Filipino Americans have made to our country and society, we are delighted to share the personal reflections and stories of some of the Filipino American members of our own Lewis Brisbois family.
Thank you to Partners Pamela Palpallatoc & Annalisa S. Zulueta and Associates Rochelle Calderon Rotea & Jeck Dizon. Learn more about diversity, equity, and inclusion at Lewis Brisbois here.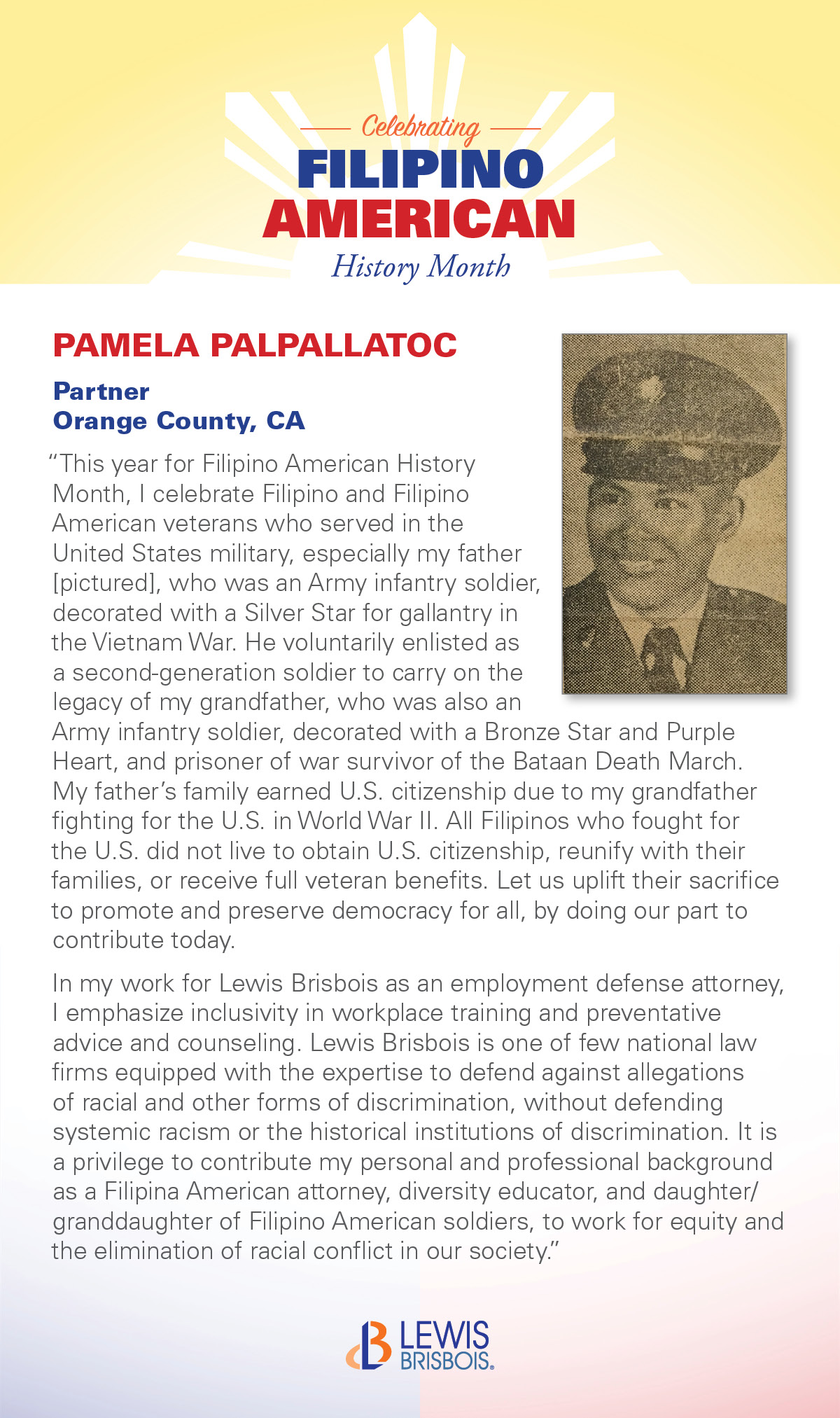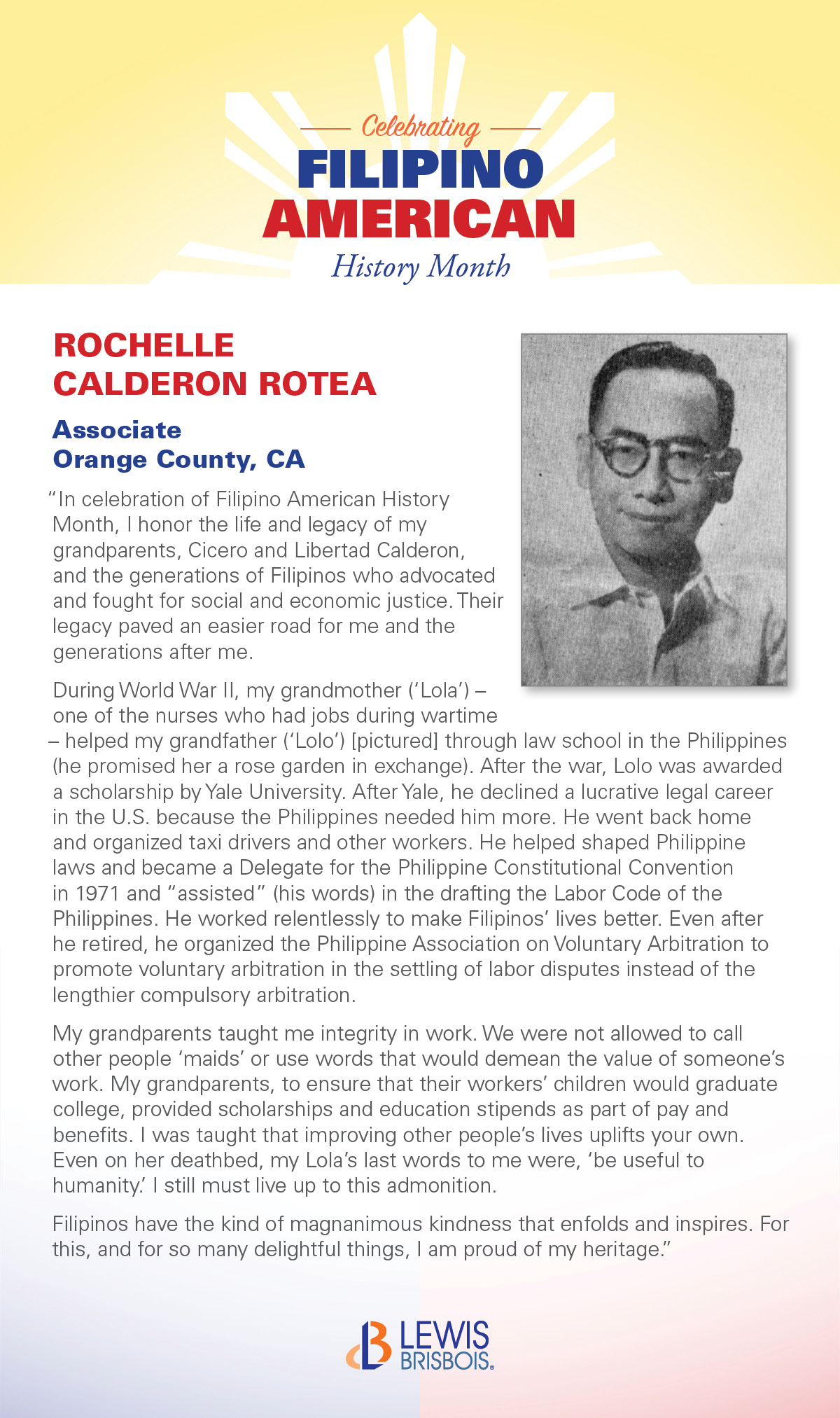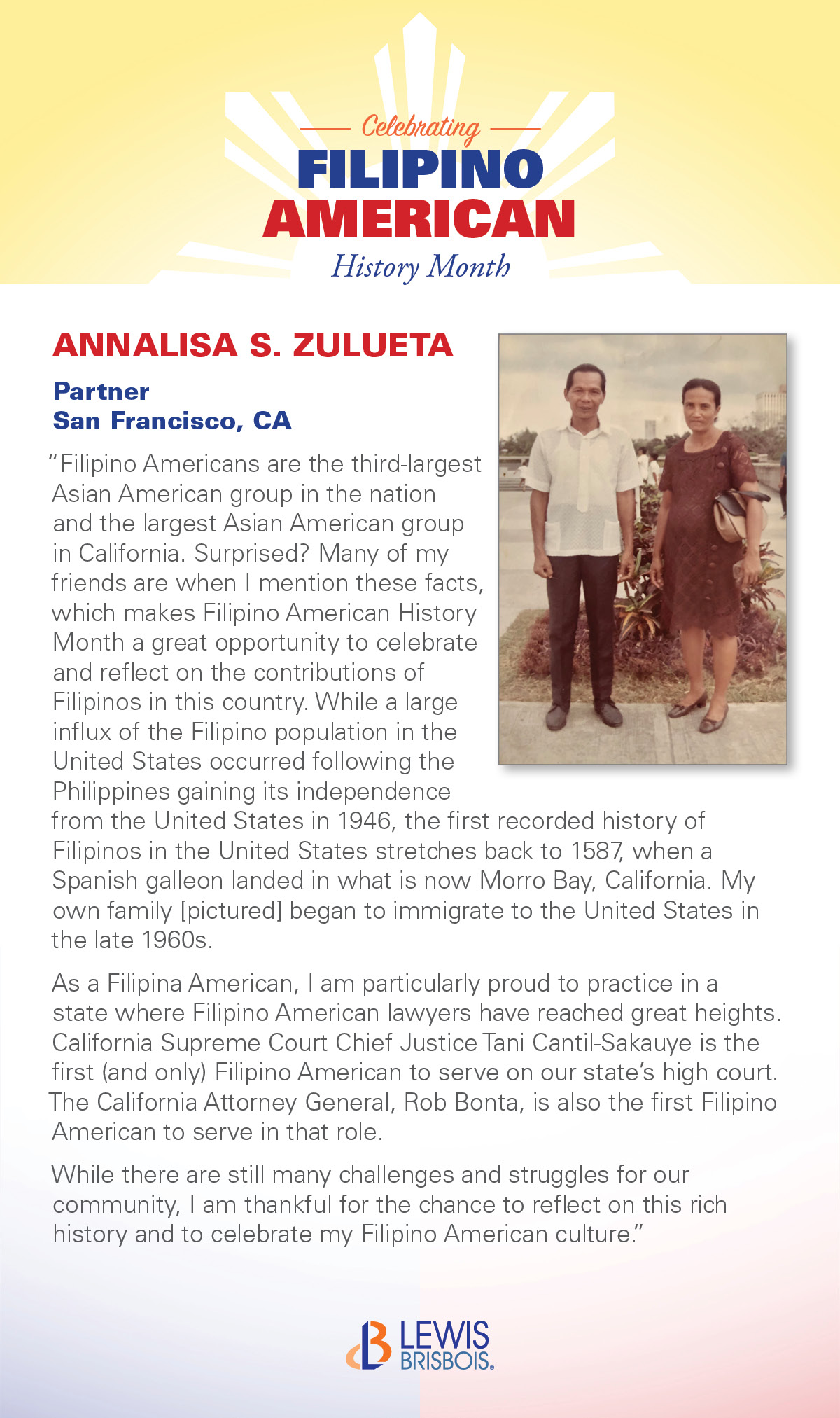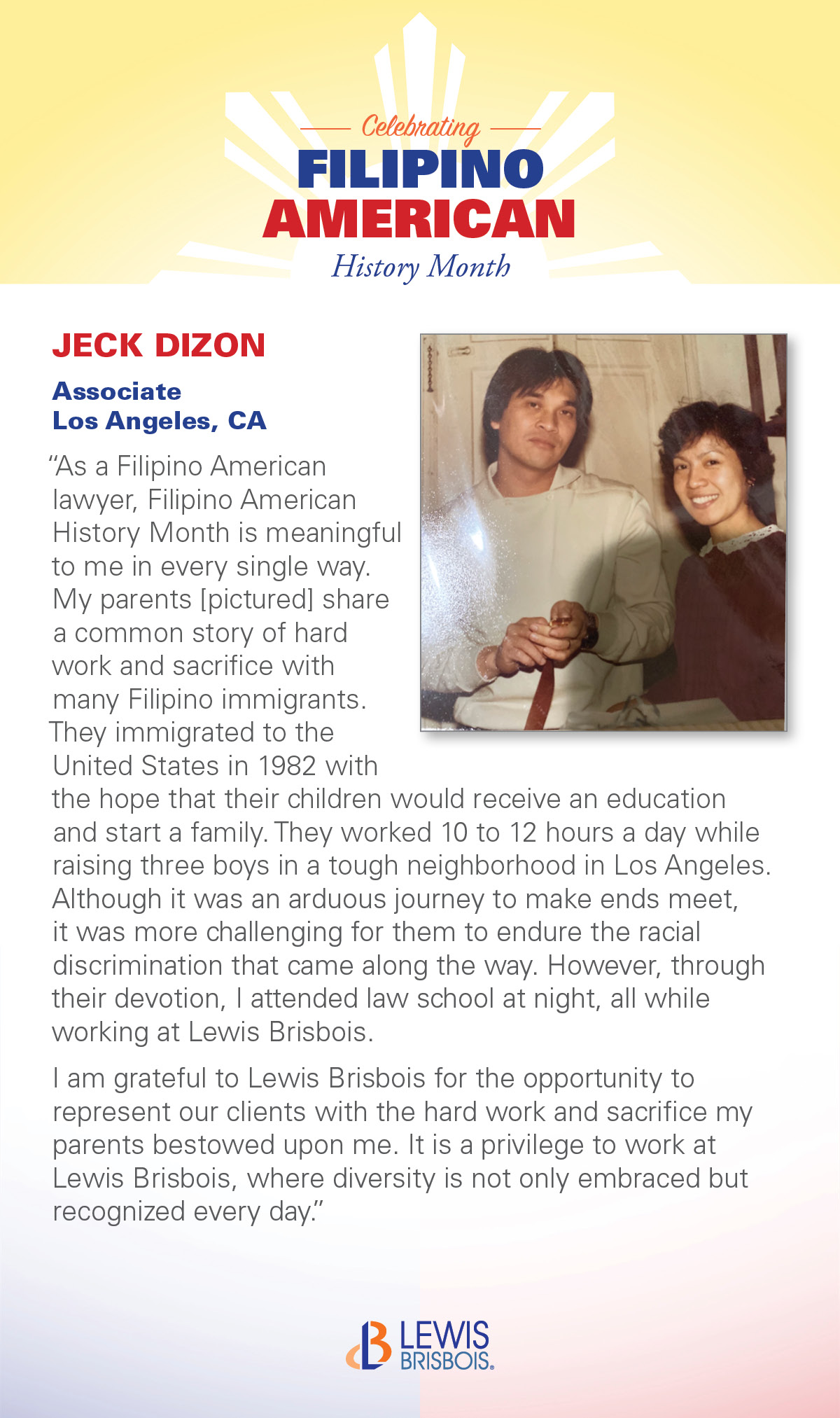 Related Attorneys