Phone: 212.232.1391
Fax: 212.232.1399
Karen L. Campbell is a partner in the New York office of Lewis Brisbois and a chair of the General Liability Practice. Ms. Campbell is a trial attorney with 35 years of experience. Her practice focuses on defending hotel industry clients against human sex trafficking claims. Other practice areas include litigation under the NY and NJ Child Victims Act and general liability litigation at both the primary and excess levels. She also defends food franchisee/franchisors, long-term care providers, assisted living facilities, and home health aides in a variety of matters including professional liability, negligence, sexual abuse/misconduct, discrimination, and errors in judgment claims. She has also represented social services clients such as foster care agencies, outpatient mental health, addiction and counseling clinics, senior citizen and day care centers, and medical, beauty, and personal care facilities.
Prior to entering private practice in 1991, Ms. Campbell was an Assistant District Attorney with the Kings County District Attorneys office in Brooklyn, New York where she prosecuted and tried violent felony crimes. After leaving the District Attorney's office in 1991, she became associated with a mid-sized firm specializing in environmental insurance coverage and defense of personal injury actions. In 1996, Ms. Campbell became a member of the firm. In 1998, Ms. Campbell joined the New York office of a large California firm as Special Counsel and served as one of the office's trial counsel. She handled a variety of general liability cases and also concentrated her practice on the defense of hospitals, physicians and podiatrists in medical malpractice litigation arising from cardiovascular, pulmonary, neurological, eye, ear and nose, podiatry diseases or disorders. Most recently, in 2002, she joined a regional Massachusetts firm as the Managing Attorney of the New York office. Ms. Campbell served as the principal trial attorney in New York while overseeing the overall growth and development of the office from two attorneys to more than 17 employees. Ms. Campbell has successfully tried more than 55 cases in Kings, New York, Bronx, Suffolk and Westchester counties and in the Southern District of New York. She has obtained defense verdicts, directed verdicts and verdicts awarding minimal damages as well as handling the negotiation of favorable settlements both before and during trial.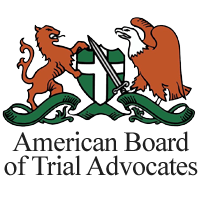 Professional Presentations
Panelist, Summations and War Stories with a Message, NYCLA CLE Institute and Programs, May 4, 2023
Presenter, New Trends in Civil Litigation, Adults Survivor Act, February 16, 2023
Speaker, The Direct Examination of the Expert Witness, Defense Association of New York, April 7, 2022
Panelist, "How to Conduct a Voir Dire: An Interactive Program" co-sponsored by the New York Country Lawyers Association and Beverly Hills Bar Association, September 30, 2021
Panelist, "COVID-19 Legal Concerns: What's Top of Mind for the Retail, Restaurant, and Hospitality Industry," CLM, May 2021
Panelist, "The Road to Recovery 2021: An Update on Litigating NY Child Victims Act Cases," New York State Academy of Trial Lawyers, April 27, 2021
Speaker, Latest Topics in Hospitality Law, Human Sex Trafficking, Lewis Brisbois Webinar, March 2021
Panelist, Litigating Nursing Home Cases Post The COVID-19 Pandemic (Webinar), New York State Bar Association, October 15, 2020
Panelist, "The Road on Recovery: Litigating NY Child Victims Act Cases," New York State Academy of Trial Lawyers, August 6, 2020
Panelist, The Business Case for Diversity, Claims and Litigation Management Alliance (CLM), June 25, 2020
Panelist, Please Beat Up My/Their Clients: A Discussion of the Relative Merits of Mediation and Judicial Settlement Conferences, United States District Court, Southern District of New York, September 26, 2018
Executive Council, School of Claims Mediation, CLM Claims College, September 6 – 8, 2018
Panelist, "Taming the Elephant in the Courtroom: Strategies for Female Lawyers and their Supporters to Identify, Defuse, and Combat Bias in the Courtroom and in the Boardroom", The Defense Association of New York, May 2018
Presenter, Impeachment of Witnesses in Civil Litigation, Clear Law Institute, September 27, 2017
Panelist, "Getting a Seat at the Table: Tips for Women Lawyers," Practicing Law Institute Women Lawyers in Leadership 2017
Panelist, Mentoring Panel, 2016 Women's Leadership Forum, Claims Litigation Management Alliance, October 6, 2016
Seminar, Defending Premises Security Claims, Housing Authority Insurance Group Training Seminar, February 2016
Panelist, Intro to Civil Practice Skills: Torts, Personal Injury and Insurance Law, New York State Bar Association CLE Program, October 2015
Panelist, Throwing Away Your Case: How to Preserve Evidence in a Hospitality Lawsuit, Lewis Brisbois Webinar, August 20, 2015.
Karen L. Campbell, et al., Avatar in the Courtroom: Is 3D Technology Ready for Primetime?, 63 Fed'n Def. & Corp. Couns. 295, 295-317 (2013).
Faculty Member, "Transforming Confidence into Expertise," Graduate Program of the Litigation Management College, Federation of Defense & Corporate Counsel, June 2012, 2013
Presentation, Effective Litigation Management, CEU Institute, October 2011
Seminar, Damages, April 2011
Presentation, Best Practices for Managing Catastrophic Claims, March 2011
Panelist, "Litigation Trends, Trials and Take Aways," National Risk Retention Association, October 2011
Panelist, "How to Get to the Point: Making Expert Testimony Easy to Interpret for the Jury," Federation of Defense & Corporate Counsel, July 2011
Speaker, "Strategies for Success - Navigating Diversity on Rough Seas," DRI Annual Meeting, 2010
Speaker, Early Case Evaluation Settlement Strategies and Evaluation of Risk, Minority Corporate Counsel Association CLE Expo, March 2008
Admissions
State Bar Admissions
United States District Courts

United States District Court for the District of New Jersey
United States District Court for the Eastern District of New York
United States District Court for the Southern District of New York
United States District Court for the Western District of New York

United States Courts of Appeals
United States Supreme Court
Admissions
New York
New Jersey
United States District Courts for the Southern, Western, and Eastern Districts of New York
United States District Court of New Jersey
Supreme Court of the United States of America
Associations
American Board of Trial Advocates (ABOTA)
Board Member, The Defense Association of New York (DANY)
Member, Federation of Defense & Corporate Counsel, 2008; State Representative for New York, 2012; Diversity Initiative Committee - Vice Chair, 2012
Executive Board Member, National Association of Insurance Women, 2006-2008, 2009-2010
Member, Defense Research Institute
Member, Claims & Litigation Management Alliance
Awards & Honors
2005 Toxic Tort verdict selected by the New York Law Journal as one of the noteworthy cases from 2005 that resulted in a defense verdict.
While earning her law degree, Ms. Campbell was a member of the Moot Court Board and was honored as a member of the Order of Barristers.
Education
Tulane University School of Law
Juris Doctor, 1987
University of Virginia
Bachelor of Arts, 1984

Back to Attorneys