COVID-19 Response: Obtaining Injunctive Relief During the Coronavirus Pandemic - Challenging But Not Impossible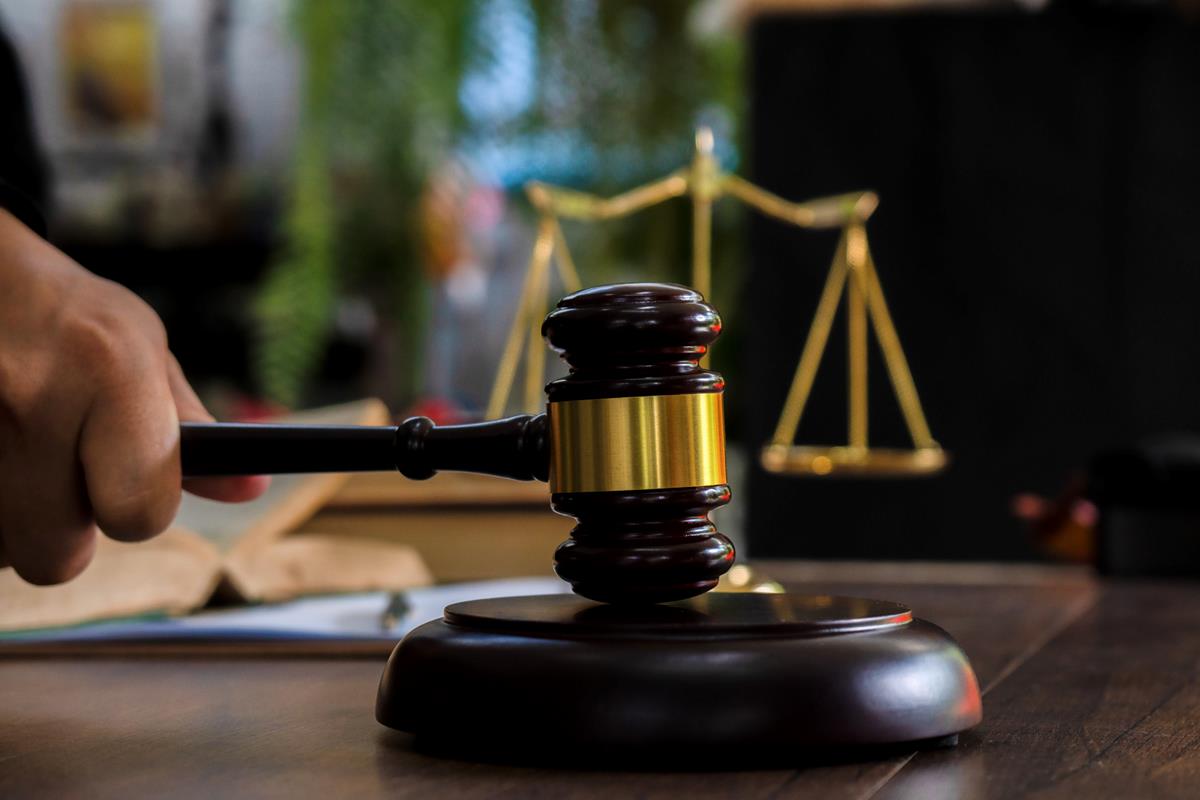 (April 2, 2020) - With the courts around the country cancelling jury trials and issuing special or emergency orders that severely limit in-person hearings during this time of the "social distancing" and shelter-at-home orders, many businesses are worried that if they need to obtain injunctive relief, they may not be able to get it.
Their concerns are valid, as copyright or patent infringement, trade secrets misappropriation, or breach of restrictive covenants are not going to disappear because of the ongoing pandemic, since many companies continue to operate and some are even continuing to hire employees.
Furthermore, mass layoffs and implementation of work-from-home arrangements for thousands of employees, increase the threat of employees taking or using their employers' confidential information while employers are busy dealing with the multitude of business interruptions caused by COVID-19. At this difficult time, companies' ability to obtain an injunction to prevent irreparable harm to their business may be more crucial than ever.
The good news is that most of the courts around the country are allowing ex parte temporary restraining order (TRO) applications and temporary injunction hearings to proceed when necessary as "emergency" or "vital" proceedings.The bad news is that obtaining such relief may have just become harder since the courts are scrutinizing such applications for injunctive relief very closely to make sure they are truly an "emergency" and that the documents in support of the requested relief are in proper order.
Lewis Brisbois' attorneys around the country have been navigating the challenges of securing injunctive relief for our clients during these turbulent times and have been following closely the special orders addressing new substantive and procedural rules related to such relief.
Here, we provide a summary of how various jurisdictions are currently handling requests for injunctive relief. Due to this increased scrutiny, business are cautioned to approach applications for injunctive relief especially carefully to ensure that pleadings, filed with the relevant court, address the exacting standards for obtaining TROs and injunctions, comply with the new emergency orders, and address any concerns that courts may have about the effect of the requested relief on the defendants in light of the global pandemic.
California
Analysis by Los Angeles Partners Leo A. Bautista, Daniel C. DeCarlo, and Christopher J. Bakes
All federal districts courts in California continue to accept ex parte applications for TROs. However, there will likely be no in person hearings. Most federal courts have ordered that motions are to be ruled upon on the papers, or that, at the discretion of the judge, a telephonic or video conference hearing may be held.
With respect to the state court system in California, the courts in the major counties of Los Angeles, San Francisco, Orange, and Riverside continue to accept TRO filings of all types. The courts of many other counties, such as Sacramento, Alameda, Santa Clara, San Bernardino, San Diego are limiting ex parte applications and requests for TROs to matters of civil harassment, domestic violence, gun violence, and public health or safety matters.
Texas
Analysis by Dallas Partner Leiza Dolghih
Texas Supreme Court has issued an order that allows any court in Texas to allow or require "anyone involved in any hearing, deposition, or other proceeding of any kind to participate remotely, such as by teleconferencing, videoconferencing, or other means" and to "consider as evidence sworn statements made out of court or sworn testimony given remotely, out of court, such as by teleconferencing, videoconferencing, or other means.
The courts in Dallas County and Harris County (which includes Houston) have issued emergency orders clarifying that TRO and injunction hearings are considered "essential" proceedings, which may require a hearing in person. In contrast, Travis County (which includes Austin) issued an order stating that all in-person non-emergency hearings are cancelled, and it is within each judge's discretion to determine if a particular hearing qualifies as an emergency.
New York
Analysis by New York Partner Peter T. Shapiro
In New York state courts, virtually everything has been stayed except specified emergency type matters, and all non-essential filings are not permitted. Trade secret matters would not qualify as essential, as with most civil matters, and parties are prevented from even filing such applications with the state courts pursuant to the most recent administrative order. Thus, trade secrets litigants looking to file in New York state courts should consider seeking injunctive relief in federal courts instead, or out of state.
The New York federal courts have not implemented across the board restrictions regarding emergency injunctive relief related to the protection of intellectual property or enforcement of non-compete agreements, but different judges have adapted special procedures for the current period.
Utah
Analysis by Salt Lake City Partners William S. Helfand and Douglas C. Smith
Under the Utah Supreme Court Order, all hearings are to be conducted on papers or remote transmission, except under exigent circumstances. However, TROs are considered "mission critical" and so can proceed in person if they cannot be done remotely.
Colorado
Analysis by Denver Partner Jon Olafson
The Colorado Supreme Court issued an Order suspending certain proceedings, but provided no specific guidance as to how the state courts were to handle ex parte applications for TRO or injunctions. Therefore, the courts have been exercising discretion in whether to allow such hearings to proceed on a case-by-case basis.
Lewis Brisbois has formed a COVID-19 Attorney Response Team to help your business with the myriad legal issues arising from the outbreak. Visit our COVID-19 Response Resource Center for additional alerts on this topic.
Authors:
Leo A. Bautista, Partner
Daniel C. DeCarlo, Patner
Christopher J. Bakes, Partner
Elisaveta Dolghih, Partner
Peter T. Shapiro, Partner
William S. Helfand, Partner
Douglas C. Smith, Partner
Jon Olafson, Partner
Related Practices
Related Attorneys
Partners

Leo Bautista

Partner

Los Angeles, CA

213.680.5173

Leo.Bautista@lewisbrisbois.com

Attorney Bio

Daniel DeCarlo

Partner

Los Angeles, CA

213.680.5066

Dan.DeCarlo@lewisbrisbois.com

Attorney Bio

Christopher Bakes

Partner

Sacramento, CA

Los Angeles, CA

New York, NY

San Francisco, CA

916.646.8275

Christopher.Bakes@lewisbrisbois.com

Attorney Bio

Elisaveta Dolghih

Partner

Dallas, TX

214.722.7108

Leiza.Dolghih@lewisbrisbois.com

Attorney Bio

Peter Shapiro

Partner

New York, NY

Newark, NJ

212.232.1322

Peter.Shapiro@lewisbrisbois.com

Attorney Bio

William Helfand

Partner

Houston, TX

Salt Lake City, UT

832.460.4614

Bill.Helfand@lewisbrisbois.com

Attorney Bio

Douglas Smith

Partner

Salt Lake City, UT

801.251.7341

Douglas.Smith@lewisbrisbois.com

Attorney Bio

Jon Olafson

Partner

Denver, CO

303.562.9767

Jon.Olafson@lewisbrisbois.com

Attorney Bio