New York Appellate & Motion Practice Victory Alert - June 2019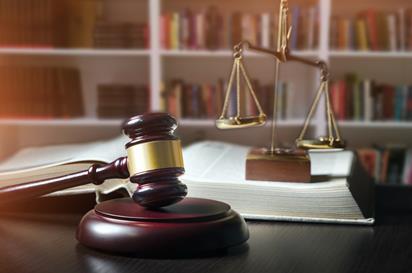 (June 2019) - Lewis Brisbois' New York Appellate and Trial Teams have been hard at work fighting for our clients' interests. Below is a rundown of some recent consequential appellate wins, led by New York Partner Nicholas P. Hurzeler, and summary judgment wins that show the ability of Lewis Brisbois' deep bench to secure victories even in traditionally unfriendly judicial hellholes. Some of the decisions include making new law and winning summary judgment motions prior to the Note of Issue being filed.
I. Appellate
New York Office Makes New Law, Secures Second Department Appellate Reversal & Summary Judgment, Arguing Lack of Proof of Negligence
New York Partners Nicholas P. Hurzeler and Naomi J. Skura recently secured a reversal and summary judgment for a defendant bus company in New York's Appellate Division, Second Department, in a negligence action. The plaintiff claimed the defendant negligently maintained the suspension on its vehicle. During a particularly rough ride on the Van Wyck Expressway, the plaintiff claimed the suspension bottomed out so badly that he aggravated a prior cervical injury. The plaintiff had a cervical fusion surgery in 2013 and another cervical fusion in 2017 with discectomy, allograft, and plate as a result of this incident. The plaintiff's version of the accident was undisputed because there was not enough information to locate the particular bus or driver allegedly involved. Our New York office moved for summary judgment on threshold grounds and also on the grounds that the vehicle's motion was not "unusual or violent" as required to sustain a negligence claim under New York law.
The lower court denied the motion, but the Appellate Division reversed and granted summary judgment based on the absence of an "unusual or violent" vehicle motion. The court agreed that the plaintiff's testimony failed to raise a genuine issue of any negligence in operating the bus, and rejected claims by the plaintiff, his "expert," and other witnesses' that the vehicle suspension was damaged or inoperable.
This is the first appellate decision in New York granting summary judgment under the "unusual or violent" defense based on evidence that the plaintiff's body was caused to be merely jostled, even though he also claimed he felt his neck snap. The decision granted dismissal based on the plaintiff's admission that his body was not physically moving up and down, and that the bumps and jolts of the vehicle were merely putting pressure on his lower back. As the first appellate decision of its kind in New York on that specific fact pattern, we believe this decision will prove useful in future similar cases.
New York Team Obtains First Department Appellate Reversal & Summary Judgment in Slip-and-Fall Case
New York Partners Nicholas P. Hurzeler and Monique R. Burton recently obtained a reversal and summary judgment in New York's Appellate Division, First Department, in a slip-and-fall case. The plaintiff testified that he had slipped on snow and ice, sustaining a fractured right lateral distal femur and right knee, requiring open reduction internal fixation surgery.
Even though the plaintiff himself testified that he had fallen in front of property adjacent to our client's, the lower court denied our motion for summary judgment, relying on the statement of a store clerk who said the plaintiff had slipped on ice in front of our client's property. The lower court held that this conflicting evidence raised an issue of fact as to where the plaintiff fell.
However, on appeal, the Appellate Division rejected the statement of the store clerk as inadmissible with respect to the location of the accident, noting that the clerk's own deposition testimony showed he did not have relevant personal knowledge of the facts.
II. Summary Judgments
New York Team Obtains Summary Judgment in a Kings County Premises Liability Case Involving Plaintiff with Alleged TBI
New York Partners Nicholas P. Hurzeler and Sheryl S. Fyffe recently obtained a summary judgment dismissal for their client in a premises liability matter venued in Kings County. The plaintiff sustained a traumatic brain injury with skull and nasal fractures after falling down a staircase in the defendant's apartment building in Brooklyn. The plaintiff, relying on an expert engineering witness, alleged that the staircase violated multiple provisions of the NYC and other Building Codes. In particular, it was alleged that the stairs were missing a handrail, the stair treads were uneven, and there was a quarter-inch tripping hazard on the top step. The plaintiff demanded $7.5 million to settle.
At the close of discovery, we obtained a court order limiting the number of non-party witnesses who could be exchanged post-Note of Issue. We then moved for summary judgment on the grounds that the plaintiff was intoxicated at the time of the accident and could not identify the cause of his fall. Our motion was supported by our own engineer affidavit, stating the stairs were in compliance with all codes, and a toxicologist affidavit. In opposition, the plaintiff relied on his engineer's opinion and submitted affidavits from two non-party witnesses who had not been timely exchanged (though they had been partially identified during depositions).
After oral argument and a review of the papers, Judge Carolyn Wade of Kings County granted our motion, rejecting the plaintiff's engineer's opinion because he had no personal knowledge of the cause of the accident, and rejecting the non-party witness affidavits as untimely. Based on the evidence and the law, we believe the decision will be upheld if appealed.
New York Team Wins Several Motions In Limine During a Trial in Plaintiff-Friendly Bronx County
New York Partners Nicholas P. Hurzeler and David L. Rosenthal recently won several motions in limine in a pedestrian-vehicle accident trial in Bronx County Supreme Court. The plaintiff alleged he was struck by the defendant's truck in a roadway in Mount Vernon, New York. We filed numerous trial motions, including motions to dismiss the plaintiff's lost earnings and medical expenses claims, past and future. We argued that:
the lost earnings claim was speculative because the plaintiff failed to substantiate his claim with tax documents and wage statements;
his vocational rehabilitation expert did not conduct a review of the relevant documents or have sufficient personal knowledge to give the jury an expert opinion;
the plaintiff similarly failed to substantiate his medical expenses claim with expert proof that he would necessarily need claimed treatment in the future, such as physical therapy; and
the jury should be precluded from hearing 911 recordings.
The plaintiff vigorously opposed our motions, but after oral argument the court dismissed both the lost wage and medical expense claims. The court also granted several motions to preclude evidence, such as a recording of a 911 call, because the personal knowledge of the caller could not be ascertained. These decisions show that even in the plaintiff-friendly Bronx County venue, courts are willing to dismiss substantial damages claims during trial where the plaintiff fails to adequately substantiate their claims with adequate expert testimony and documentary proof.
New York Office Secures Summary Judgment in Two Cases Prior to Conducting Depositions
New York Partner David L. Rosenthal recently won summary judgment in two cases, one sounding in labor law and the other a premises liability case, prior to conducting depositions or completing discovery.
In the labor law case, venued in New York County, the plaintiff was working in the course of his employment for a third-party defendant plumbing contractor when a grinder blade popped into his face causing severe scarring. The plaintiff filed a lawsuit against the owners and general contractor, and the general contractor then filed a third-party action for indemnification against our client, the plumbing subcontractor, on the grounds that the plaintiff's facial scarring constituted a grave injury as defined by the New York Workers' Compensation Law (in order to get around the workers' compensation bar, as the plaintiff had already received workers' compensation benefits).

Though the court did opine on the record that the plaintiff's scarring to his face was "significant", it agreed with our argument that the scarring did not constitute "severe disfigurement," as defined by the New York Court of Appeals, in order to qualify as a grave injury as a matter of law. Therefore, it was a matter for the court to decide, based upon a reasonable person standard, and not for an expert or jury.

The plaintiff and third-party plaintiff also tried to argue that our motion should be denied as premature, because it was not certain there was no contract providing for indemnification. However, as we noted to the court, we had submitted an affidavit from our client stating there was no contract, and the other parties had plenty of time to produce one, if it existed, but they did not, nor could they show a likelihood that additional discovery would yield evidence to raise an issue of fact.

In a premises liability case, also venued in New York County, the plaintiff pedestrian alleged she was injured as a result of debris falling off a sidewalk bridge. We filed a summary judgment motion prior to conducting depositions, arguing that the case against our client, a roofing company, should be dismissed because they had not started working at the site until after the accident.

The court ruled that we had submitted a plethora of documents, including the Notice to Admit from the co-defendant property owner, establishing prima facie that our client was neither present on the premises nor doing construction work at the site prior to the plaintiff's accident, and further that both the plaintiff's and co-defendants' opposition papers failed to raise a triable issue of fact as to our client's presence on the site at the time of the accident.

The plaintiff and co-defendants further argued there was a question of fact as to our client's contractual obligation to maintain the sidewalk bridge. However, it was found that a holistic reading of the contract obviated our client of any obligation to maintain the sidewalk shed absent an initial payment, which there was no dispute had not been paid. Further, even if there was a question of fact as to our client's contractual obligations, the plaintiff was not a beneficiary to that contract, and therefore our client did not have a duty of care to her pursuant to the contract.

Finally, the plaintiff and co-defendants argued that our motion was premature, but the court agreed with us that the fact that discovery had not been completed was insufficient reason alone to deny a motion for summary judgment, and instead, the parties opposing a motion for summary judgment must at least show a likelihood of discovery leading to such evidence that would raise issues of fact. In this case, the court found that the plaintiff and co-defendants had not even alleged what further evidence could be obtained in the discovery process to show our client's liability.
In both of these cases, we were able to persuade the court to grant summary judgment and dismiss prior to the Note of Issue being filed. These were multi-party litigations where the plaintiffs would not agree to voluntary discontinuances or even enter into settlement discussions.
If you would like additional information on any of these cases, or how Lewis Brisbois' trial or appellate team can assist you in liability matters, please email Gregory S. Katz at Greg.Katz@lewisbrisbois.com or Nicholas Hurzeler at Nicholas.Hurzeler@lewisbrisbois.com or call 212.232.1300.
Related Attorneys