Alan Rupe Co-Presents EEOC Webinar on Ethical Considerations in Employment Law
Kansas City, Mo. (June 1, 2023) - Kansas City & Wichita Managing Partner Alan L. Rupe recently co-presented a webinar hosted by the U.S. Equal Employment Opportunity Commission (EEOC) for an audience of approximately 500 legal and human resources (HR) professionals.
During this informative presentation, titled "Conflicts of Interest and Other Ethical Issues in Internal Investigations," Mr. Rupe was joined by Kristy Lambert, legal counsel to the Missouri Commission on Human Rights, and Vincent Reese, managing partner at Mickes O'Toole, Missouri's largest minority-owned law firm. The trio discussed best practices and recommendations for conducting internal workplace investigations, including how to interview various parties and how much of the investigative findings to disclose.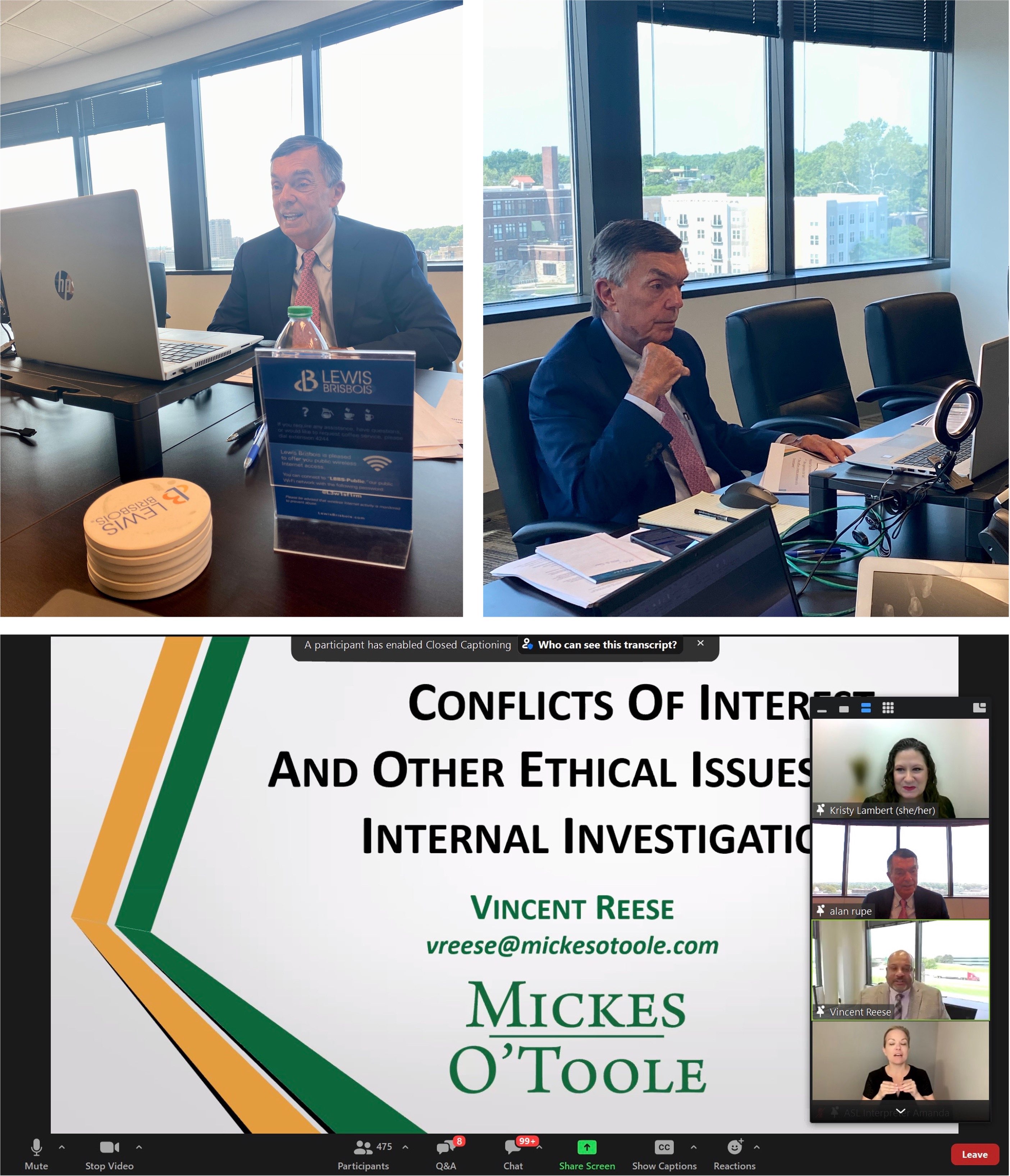 Mr. Rupe is a regional vice-chair of Lewis Brisbois' Labor & Employment Practice. He is an experienced trial lawyer who is consistently recognized for excellence by local, state, national, and international rankings organizations. His practice embraces every aspect of employment law, from day-to-day counseling and training to administrative agency proceedings, civil litigation, and trials. Mr. Rupe has litigated several landmark employment cases, including the first Title VII jury trial and the first RICO case in Kansas. He regularly presents on a wide range of labor and employment topics and is frequently quoted in the press regarding current legal trends.
For more information on this presentation or to schedule a training at your workplace, contact Mr. Rupe directly. Learn more about our Labor & Employment Practice here.
Related Attorneys