Alan Rupe is the managing partner of Lewis Brisbois' Wichita and Kansas City offices and a vice-chair of the Labor & Employment Practice. Mr. Rupe is an experienced trial lawyer who is consistently recognized for excellence by local, state, national, and international rankings organizations, including Chambers USA (Band 1, Kansas Labor & Employment), Best Lawyers and Super Lawyers. Mr. Rupe is an "Advocate" member of the American Board of Trial Advocates (ABOTA), an invitation-only role granted to trial attorneys who are of "high personal character and honorable reputation" with considerable jury trial experience. He has also been named "Board Certified Trial Specialist" by the National Board of Trial Advocacy.
Mr. Rupe's practice embraces every aspect of employment law: day-to-day counseling, training, administrative agency proceedings, civil litigation, and trials. He has litigated landmark employment cases, including handling the first Title VII jury trial and the first RICO case in Kansas. His years of experience defending claims of discrimination, retaliation, wrongful termination, civil rights violations, and wage and hour class and collective actions, cause employers to seek him out for representation in state and federal courts across the United States. Accustomed to being the "lawyer from out of town," he associates seamlessly with local counsel and skillfully and successfully demonstrates his courtroom skills and experience on behalf of his clients wherever he is selected to litigate.
Recent representative successes include:
Represented a consumer products manufacturer in litigation in the District of Kansas in which the 55-year old female plaintiff alleged that she was refused workers' compensation following an on-the-job injury, and that she was discriminated against by her 23-year old male supervisor; after we filed our Motion to Dismiss, the plaintiff's counsel, understanding that the motion would succeed, voluntarily dismissed all claims against our client.
Represented a hospital in litigation in the District of Kansas alleging that a doctor's termination from the hospital and the revocation of his temporary clinical provisions were a breach of contract and deprived him of his due process rights under the 14th Amendment. Our motion for summary judgment was granted but was reversed and remanded by the Tenth Circuit. We filed a second summary judgment motion which was also successful, and which the Tenth Circuit affirmed.
Represented a major national retailer in litigation in the District of Kansas claiming constructive discharge, discrimination, and harassment in violation of Title VII, the Pregnancy Discrimination Act, and the Kansas Act Against Discrimination (KAAD). We successfully motioned for summary judgment, at which point the plaintiff dropped her $1 million-plus settlement demand and agreed to dismiss the case for a nuisance value.
Secured summary judgment for a sporting goods chain in litigation in the Southern District of Mississippi alleging wrongful termination of an African-American employee; we successfully argued that our client had a legitimate, non-discriminatory reason for firing the plaintiff.
Represented a nationwide trucking company in class action litigation in the Northern District of Illinois brought by two named plaintiffs on behalf of a putative class of former truck drivers that claimed that our client misclassified them as independent contractors rather than as employees. Following our Motion to Dismiss, the claims filed by one plaintiff were dismissed, and the other plaintiff settled his case on an individual basis.

While Mr. Rupe has built a reputation as a top employment lawyer, his skill set ranges beyond this one practice area. With more than 150 jury trials handled over his career, there is virtually no type of claim that he has not defended against in the courtroom – professional liability, general liability, construction litigation, insurance coverage, as well as litigation concerning sexual abuse, molestation, and school shootings. In addition, Mr. Rupe is often retained to handle appellate arguments after previous counsel receives unfavorable rulings or verdicts by trial courts.
Some of Mr. Rupe's best known matters are his work on behalf of public entities. He receives ongoing national attention and recognition for his successful prosecution of cases relating to the constitutionality of the funding of K-12 public education, and received the Demetrio Rodriguez Champion of Educational Justice Award from Education Law Center, Inc. for "years of outstanding lawyering and lobbying and perseverance in the face of many obstacles, including brash insults" for his work on a series of lawsuits on behalf of Kansas school children. The lawsuit culminated in a court ordering the State of Kansas to increase spending on public schools by nearly $1 billion each year from 2006-2009, and approximately $440 million in 2014 and 2015.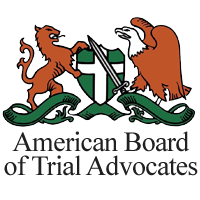 Publications
"Moving Forward: Missouri Supreme Court Issues New Jury Instructions Relating to Missouri Human Rights Act," Missouri Bar Journal, 2019
"Examining Damages In ADEA Retaliation Claims," Law360, June 2017.
"Gorsuch Would Lay McDonnell Douglas Test to Rest," Law360, January 2017.
"Using the Intricacies of ERISA for Litigation Success," Law360, August 2016.
"We'll Tell You What to Include in Severance Agreements…and Then We'll Sue You for It," For the Defense, January 2015.
"U.S. Supreme Court Clarifies the Plaintiff's Burden of Proof in Title VII Retaliation Actions," Kansas Bar Association, January 2014.
Professional Presentations
NCSL Capital Forum, "The Changing Power of the Purse: Federal Tax Reform and State Lawsuits," San Diego, California, December 11, 2017
Admissions
State Bar Admissions

Arkansas
Kansas
Missouri
Nebraska
Oklahoma
Tennessee
Texas

United States Courts of Appeals

United States Court of Appeals for the Fifth Circuit
United States Court of Appeals for the Sixth Circuit
United States Court of Appeals for the Seventh Circuit
United States Court of Appeals for the Eighth Circuit
United States Court of Appeals for the Tenth Circuit

United States Supreme Court
Admissions
Arkansas
Kansas
Missouri
Nebraska
Oklahoma
Texas
Tennessee
U.S. Supreme Court
U.S. Court of Appeals, Fifth Circuit
U.S. Court of Appeals, Sixth Circuit
U.S. Court of Appeals, Seventh Circuit
U.S. Court of Appeals, Eighth Circuit
U.S. Court of Appeals, Tenth Circuit
Associations
American Board of Trial Advocacy ("ABOTA")
Arkansas Bar Association
Defense Research Institute

DRI Class Action Specialized Litigation Group

Fifth Circuit Bar Association
International Association of Defense Counsel
Kansas Bar Association

President to Chair, Employment Law Section (2018–2020)

Kansas City Metropolitan Bar Association
Missouri Bar Association
Oklahoma Bar Association
Society for Human Resource Management
Texas Bar Association
United Way of the Plains
Wichita Bar Association
Awards & Honors
Chambers USA – Band 1, Kansas Labor & Employment, 2003–2022
Best Lawyers

Civil Rights Law, 2016–2019, 2021, 2022, & 2024
Employment Law - Management, 2016–2019, 2021, 2022 & 2024
Litigation - Labor and Employment, 2016–2019, 2021, 2022 & 2024
Litigation - Municipal, 2016–2019, 2021, 2022 & 2024
Wichita Litigation – Labor & Employment "Lawyer of the Year," 2014–2015

Missouri & Kansas Super Lawyers (since 2005)
Wichita Bar Association "President's Award" for outstanding service in drafting Wichita Bar Association's Diversity Action Plan
Education
Washburn University
Juris Doctor
University of Kansas
Bachelor of Arts

Back to Attorneys