United States Supreme Court Holds That Class Arbitration Must Be Explicitly Authorized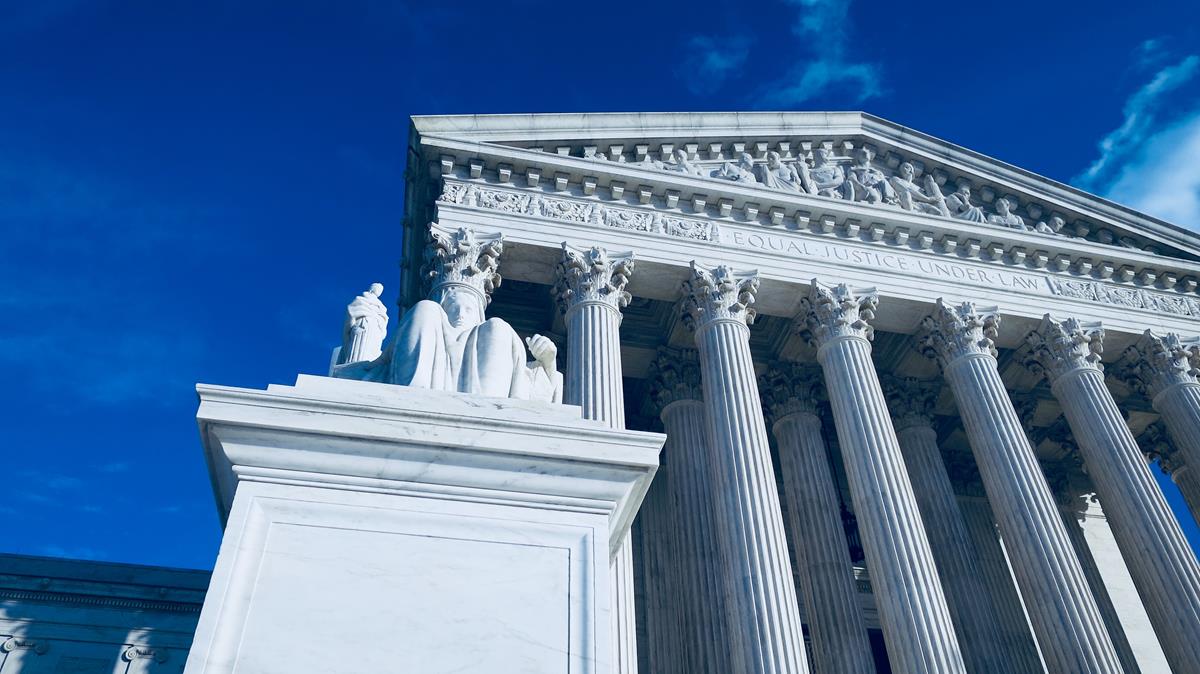 (April 25, 2019) - On April 24, 2019, the United States Supreme Court issued its opinion in Lamps Plus Inc., v. Varela, ___ 587 U.S. ___ (2019), clarifying whether a court can compel class action arbitration when the arbitration agreement is ambiguous concerning class action arbitration. In a 5-4 opinion, the Court held that "under the Federal Arbitration Act, an ambiguous agreement cannot provide the necessary contractual basis for concluding that the parties agreed to submit to class arbitration." The opinion was written by Chief Justice Roberts for the majority, with a separate concurring opinion by Justice Thomas, and dissenting opinions by Justices Breyer, Ginsberg, Kagan, and Sotomayor.

In Varela, a hacker tricked an employee of Lamps Plus into divulging the tax information of 1,300 of its employees. After a fraudulent tax return was filed in Varela's name, he joined with his fellow employees to file a class action lawsuit against Lamps Plus. Lamps Plus moved to compel individual arbitration and dismiss the suit. Id. The district court rejected individual arbitration, but found the agreement was ambiguous as to class arbitration and allowed class-wide arbitration to proceed. On appeal, the Ninth Circuit affirmed the district court's order stating that the Supreme Court's controlling case on the issue - Stolt-Nielsen S.A. v. AnimalFeeds Int'l Corp., 559 U.S. 662 (2010) - did not apply because the arbitration agreement was ambiguous as to class action arbitration, rather than silent as it was in Stolt-Nielsen.

The Supreme Court reversed. It ruled that there was a fundamental difference between individual arbitration and class action arbitration, noting that many of the benefits of individual arbitration are not present in class action arbitration. The Supreme Court ruled that parties cannot be compelled to enter class action arbitration unless there is an "affirmative contractual basis for concluding that the party agreed to do so." The Court also ruled that ambiguity, like silence, is not enough to show that the parties wanted to forego the advantages of individual arbitration and enter into class arbitration. In addition, the Court ruled that California's contra proferentemdoctrine, stating that "contractual ambiguities would be construed against the drafter," is inconsistent with the Federal Arbitration Act's principle that arbitration is a matter of consent.
In his concurring opinion, Justice Thomas noted that the underlying contract was silent, rather than ambiguous, with regards to class action arbitration. In his dissenting opinion, Justice Breyer found the Court lacked jurisdiction because the district court's arbitration order was interlocutory and therefore not appealable. Justice Ginsberg, in her dissenting opinion, stated that class action arbitration is fundamentally compatible with individual arbitration and workers should be allowed to band together to arbitrate. Justice Sotomayor stated in her dissenting opinion that the FAA should not preempt the neutral concept of state contract law. Lastly, Justice Kagan's dissent emphasized that state law should be controlling as long as it treats other types of contracts in the same manner.
The key takeaway from the Lamps Plus decision is consent. All contracts, employment or otherwise, must establish by their terms that both parties consented to class arbitration. With this recent decision by the nation's highest court, ambiguity in contract terms as to class arbitration is insufficient; there must be clear assent by the parties.
This is not a license for laziness in drafting arbitration provisions, however. Employers and business owners must still mean what they say and say what they mean in drafting arbitration agreements. Clarity increases the chances of avoiding court. Businesses and employers should set forth in unequivocal terms that arbitration provisions apply only to the individual and that class actions have been waived.
Lewis Brisbois congratulates Class Action & Mass Tort Practice Partners Eric Y. Kizirian and Michael Grimaldi, and Appellate Practice Partners Jeffry A. Miller and Brittany Bartold Sutton, who successfully represented Lamps Plus Inc. in this matter.
Authors:
Brittany Bartold Sutton, Partner
Jeffry A. Miller, Partner
Daniel Velladao, Associate

Related Practices
Related Attorneys