Enhanced Federal Regulation of PFAS Teed Up for U.S. Senate Action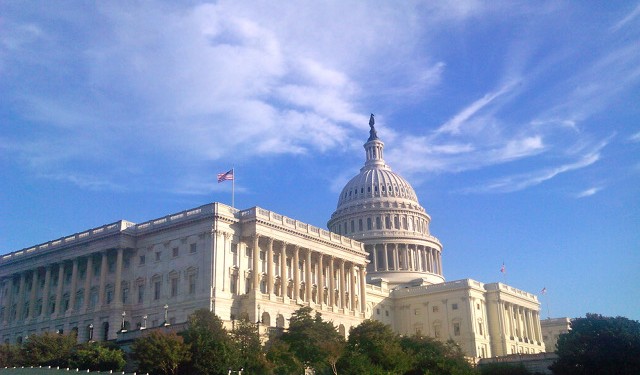 Washington, D.C. (June 20, 2019) - Per- and polyfluoroalkyl (PFAS) substances took center stage this week in the United States Senate with consideration of a bipartisan compromise that would mandate stronger new federal PFAS regulations. The legislative package would expedite federal regulatory processes, leaving current and former manufacturers of PFAS chemicals and products containing them subject to stepped-up compliance requirements and an increased business risk relating to environmental exposure and legacy contamination stemming from this family of chemicals. While not as stringent as some PFAS bills before the Senate and House of Representatives (see our legal alert from May 23), the compromise legislation has a good chance of becoming law and imposing pressing new obligations that will affect many industries.
After months of Congressional hearings in the Senate and House, the compromise bill, entitled the PFAS Release Disclosure Act (S.1507), was approved by the Senate Environment and Public Works Committee on June 19, 2019. A nearly identical PFAS amendment was introduced to the National Defense Authorization Act (NDAA) and, given that the defense spending bill is viewed as "must pass legislation," and in view of the significant bipartisan support for the PFAS compromise, prospects for Senate passage are strong. The House may choose to accept the Senate compromise, or propose its own legislative package.
The legislation requires EPA to take a number of steps to regulate PFAS chemicals under various regulatory statutes on an expedited basis. These measures include:
Requiring EPA to set a national primary drinking water standard for two of the most prevalent and well-known PFAS chemicals - PFOA and PFOS - within two years, and establishing a streamlined process to set standards for other PFAS compounds;
Finalizing a significant new use rule for long-chain PFAS chemicals under the Toxic Substances Control Act;
Mandating monitoring requirements for PFAS contamination in public water systems and a nationwide sampling program to determine PFAS contamination in lakes, streams, wetlands, and rivers;
Adding PFOA, PFOS, and other PFAS chemicals to the Toxic Release Inventory;
Providing grants to states for addressing PFAS contamination in drinking water; and
Increasing research on PFAS chemicals and their potential impact on human health and the environment, using a coordinated federal interagency process to be managed by the White House Office of Science and Technology Policy.
Missing from the compromise is a widely-discussed proposal to require EPA to list all PFAS chemicals as hazardous substances within one year under the Comprehensive Environmental Response, Compensation, and Liability Act, also known as "Superfund." Listing all PFAS chemicals as hazardous, even those for which little information is known, could potentially lead to additional liability for parties involved in Superfund clean-ups and result in reopener liability for sites that have already been remediated. EPA already has such an approach under consideration, as part of its PFAS Action Plan (see our legal alert from May 6), and this remains an issue to watch, particularly as some Senators continue to press for inclusion of stronger provisions in the NDAA.
PFAS regulation and litigation continue to be hot issues nationally, with a rapidly changing set of ground rules, and interested parties should monitor developments closely and consider engaging as new policies take shape. Activist groups are publishing maps and other documents identifying facilities allegedly linked to PFAS manufacturing, regardless of what compounds may be involved or other scientific and factual complexities. Businesses that may have exposure to PFAS-related risk should take steps now to develop effective risk assessment and mitigation strategies.
To learn more, contact the authors of this alert and visit our Environmental & Administrative Law Practice page. You can also sign up to receive future legal alerts from Lewis Brisbois.
Authors:
Jane Luxton, Partner
Amanda L. Tharpe, Associate
William J. Walsh, Partner
Related Practices
Related Attorneys