COVID-19 Response: Safety Measures Briefing – Returning to Work, Part II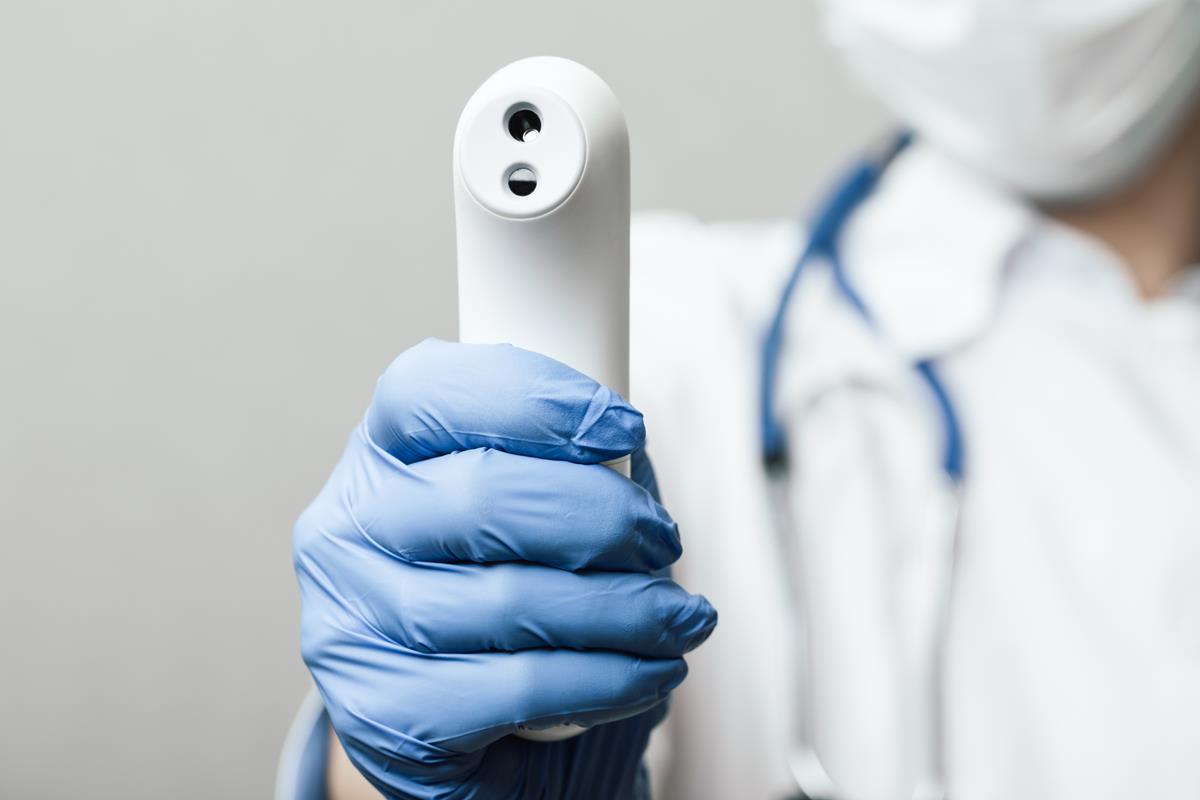 (May 1, 2020) - In the first part of this alert on taking employees' temperatures, we explained some of the obligations created under discrimination laws, occupational safety and health standards, and data privacy regulations. In this second part, we emphasize the newest guidance around temperature screenings, COVID-19 testing, and returning to work.
Updated Guidance from the EEOC
As several states gear up to reopen their businesses, the EEOC provided additional guidance to help employers ensure they are doing their part to help stop the spread. In compliance with the ADA, employers may continue temperature checks and continue to ask employees questions about symptoms. The EEOC has also clarified that employers are allowed to require COVID-19 testing, during the epidemic, as a condition of an employee's return to work or continued work. Employers should nevertheless be cautious so as to avoid complications with the ADA.
The CDC has also updated its list of symptoms which may be consistent with COVID-19 to include "cough and shortness or breath or difficulty breathing" or at least two of the following symptoms: fever, chills, repeated shaking with chills, muscle pain, headache, sore throat, and loss of taste or smell.
Testing Employees Before They Enter the Workplace
Whether an employer is requiring a temperature check or a COVID-19 test, employers may need to decide whether this time waiting for a test to be administered is compensable. Note that an employer may require an employee to take a COVID-19 test if it is "job related and consistent with business necessity," according to the ADA.
When employees are engaged in pre- or post-work activities that are mandated by their employers, the question arises as to whether employees must be paid for time spent in those activities. In the case of salaried, exempt employees, the question is moot because salaried, exempt employees ordinarily do not have to be paid for extra hours spent on the job.
However, non-exempt employees are required to be paid, in most circumstances, at least the applicable minimum wage for all hours worked. Is time spent in body temperature screenings considered "hours worked"? Determining whether you should pay your employees for time spent waiting for a mandated test is highly dependent upon specific facts and circumstance which should be discussed with an attorney. Our COVID-19 Response Team is constantly monitoring COVID-19 regulations and can assist with any questions.
Develop a Reopening Plan
Before you return employees to work or reopen the doors, develop a business reopening plan that considers updating cleaning practices, providing employees with personal protective equipment (PPE), updating safety and hygiene policies, include social distancing guidelines, and provide information and notice regarding temperature checks and possible COVID-19 testing. The CDC provided guidance on reopening and recommends employers determine what areas or surfaces at the workplace need to be disinfected, determine what resources or equipment are needed to implement the plan, maintain safe practices, and consider practices that reduce the potential for exposure, among others.
In order to maintain a safe working environment, employers are encouraged to consider creative options to bring their workers back. For example, consider the following methods:
Bringing workers back in multiple phases may provide an opportunity to test new policies and procedures, as well as further social distancing;
Workers may be brought back on rotating schedules, with potential new (and temporary) shifts to allow work to be performed without coming into close contact with others;
Employers may wish to extend teleworking arrangements, if feasible, to allow affected employees to continue to manage work and life (for example, due to continuing school closures).
Briefly Stated
When it comes to returning to business "as usual," there are some "dos" and "don'ts" for employers to consider.
Do be creative in using teleworking options, rotating shifts, and phases of return to work.
Do consider temperature screening and/or COVID-19 testing for close proximity and/or high risk work environments.
Do consider the use of Personal Protective Equipment, such as masks and gloves.
Do consider a quick response policy and issuing appropriate notification if a COVID-19 infection occurs.
On the other hand, employers should be careful to avoid the following:
Do not disclose confidential, protected medical information.
Do not treat any medical records created, even for temperature screening, as anything short of confidential.
If you have any questions regarding his topic, please do not hesitate to reach out to the authors of this alert. You can also visit our COVID-19 Response Resource Center for more alerts on a variety of legal areas impacted by the pandemic.
Authors:
Rita R. Kanno, Partner
Benjamin Hase, Associate
Related Practices
Related Attorneys