The Lookout - Lewis Brisbois' Marine & Energy Newsletter - October 2021
The Federal Maritime Commission's Heightened Focus on Detention & Demurrage Fees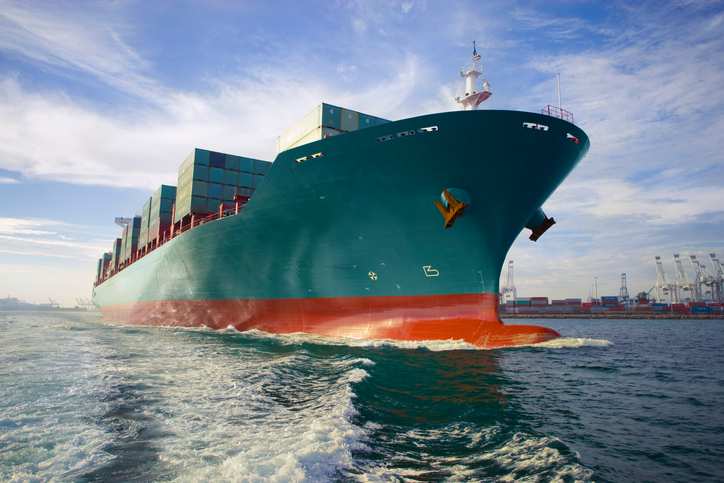 (October 2021) - The Shipping Act of 1984 states "[a] common carrier, marine terminal operator, or ocean transportation intermediary may not fail to establish, observe, and enforce just and reasonable regulations and practices relating to or connected with receiving, handling, storing, or delivering property." 46 U.S.C. § 41102(c). The Federal Maritime Commission (FMC) promulgated regulations interpreting this section of the Shipping Act at 46 C.F.R. § 545.4, wherein item (d) specifically prohibits any such regulation or practice which is "unjust or unreasonable."
The rise (perceived or otherwise) in unjust and/or unreasonable demurrage and detention, or D&D, fees has been on the FMC's radar for several years now, but recent actions on this issue have led to increased focus and oversight by the FMC. Carriers and cargo owners/merchants alike should be aware of these changes as they will impact their operations, particularly when port congestion is high.
Importers and exporters alike have all likely dealt with being charged D&D fees. All merchants are afforded a period of time, known as free time or free-days, wherein they are allowed the use of a given container. Delays in picking up or returning containers to a port/yard that extend beyond this free time lead to D&D fees. Given the heavy port congestion experienced during the ongoing pandemic, D&D fee assessments have increased dramatically, even over the previous years of increases. In short, time is money, and delays are quite costly (even when the delay may not be the merchant's fault). D&D fees are charged on a per diem basis, after all.
On April 28, 2020, the FMC announced a final Interpretive Rule on Demurrage and Detention Under the Shipping Act, effective as of May 18, 2020. This rule essentially expands the factors the FMC may look to when assessing the reasonableness of D&D practices. Overall, the FMC "will consider the extent to which demurrage and detention are serving their intended primary purposes as financial incentives to promote freight fluidity." 85 Fed. Reg. 29638, 29666 (May 18, 2020). This rule does not prevent the FMC from considering other factors in addition the above, nor does it prevent the consideration of arguments and evidence outside of those listed in the rule.
In addition, the FMC announced in July 2021 that it will now conduct audits of the D&D billing for the ocean carriers. This came after President Biden's Executive Order 14036, which included, among other things, a call for the FMC to "vigorously enforce" the Shipping Act prohibition on unreasonable/ unjust D&D practices. The new Vessel-Operating Common Carrier Audit Program will assess carrier compliance with regulations and the Interpretive Rule by auditing the billing of those with the biggest shares of U.S. cargoes: COSCO, CMA CGM, Evergreen, Hapag-Lloyd, Maersk, MSC, HMM, ONE, and Yang Ming. It will be interesting to see the results of a lawsuit filed with the FMC by MCS Industries, a U.S. furniture shipper, against both MSC and COSCO for unreasonable practices, as the lawsuit will likely play out during this audit period.
Ocean carriers should be aware that while the pilot program consists of audits of the major carriers, it is currently unclear when and how the audit program will advance or expand thereafter. Ensuring one's policies and terminology with regard to charging D&D fees comply with the FMC's "reasonable" standard will be of critical importance for all carriers with vessels calling U.S. ports.
All merchants shipping goods will still want to minimize the likelihood of being charged D&D fees, or keep them to a low. While port congestion cannot be helped, having a strong emphasis on preparedness will, including having customs paperwork accurately completed in advance, and understanding the customs process to navigate it with ease. Readiness portside will help keep goods moving, and any extra time built into your timeline can make up for weather or congestion delays. Additionally, utilizing available technology, merchants can collect data and accurately pinpoint departures, arrivals, etc. Further, D&D fees vary port-to-port and carrier-to-carrier, but with consistent volume comes the ability to potentially negotiate longer free time periods and/or rates for D&D fees.
Related Practices
Related Attorneys