Lewis Brisbois Data Privacy & Cybersecurity Team Releases App at Advisen Cyber Risks Insights Conference in New York
New York, NY (October 25, 2018) - Lewis Brisbois' Data Privacy & Cybersecurity team has released a new app that provides 24/7 access to the Lewis Brisbois Data Breach Rapid Response Team and a wide range of critical information to assist in the prevention, preparation, and response to data security incidents.
The app was released at the Advisen Cyber Risks Insights Conference, held at the Grand Hyatt in New York on October 25th.
Portland Partner Sean Hoar, Chair of the Data Privacy & Cybersecurity Team, said, "As a sponsor of this Advisen conference, we are excited to launch this app here today, which will ensure that clients and cyber insurance carriers have access to our Rapid Response Team at all times."
"The wealth of information available through the app highlights our holistic approach to data privacy and cybersecurity across the country," Mr. Hoar added. "We are excited to provide this platform as one more tool to combat malicious actors in this increasingly complex cybersecurity landscape."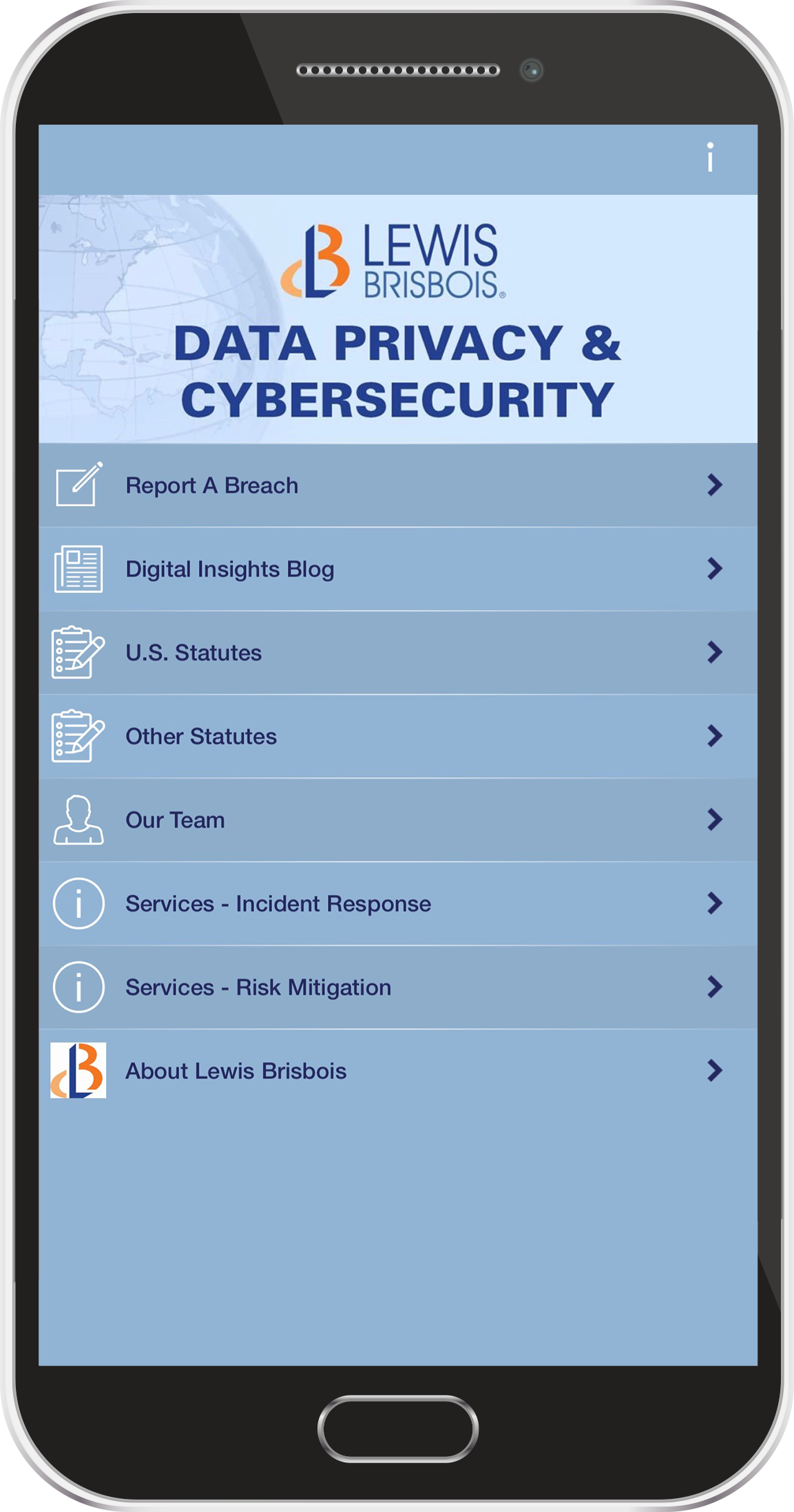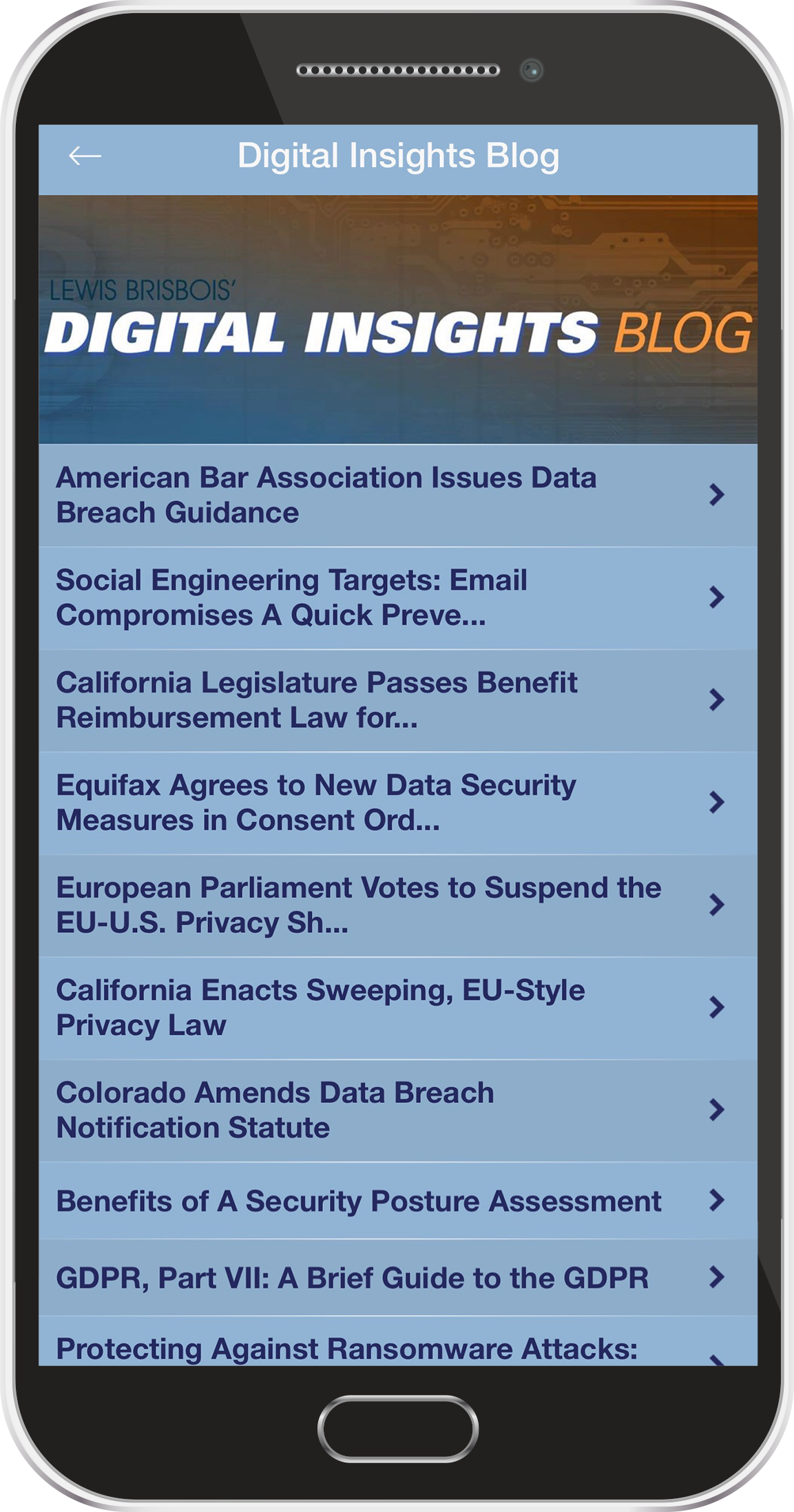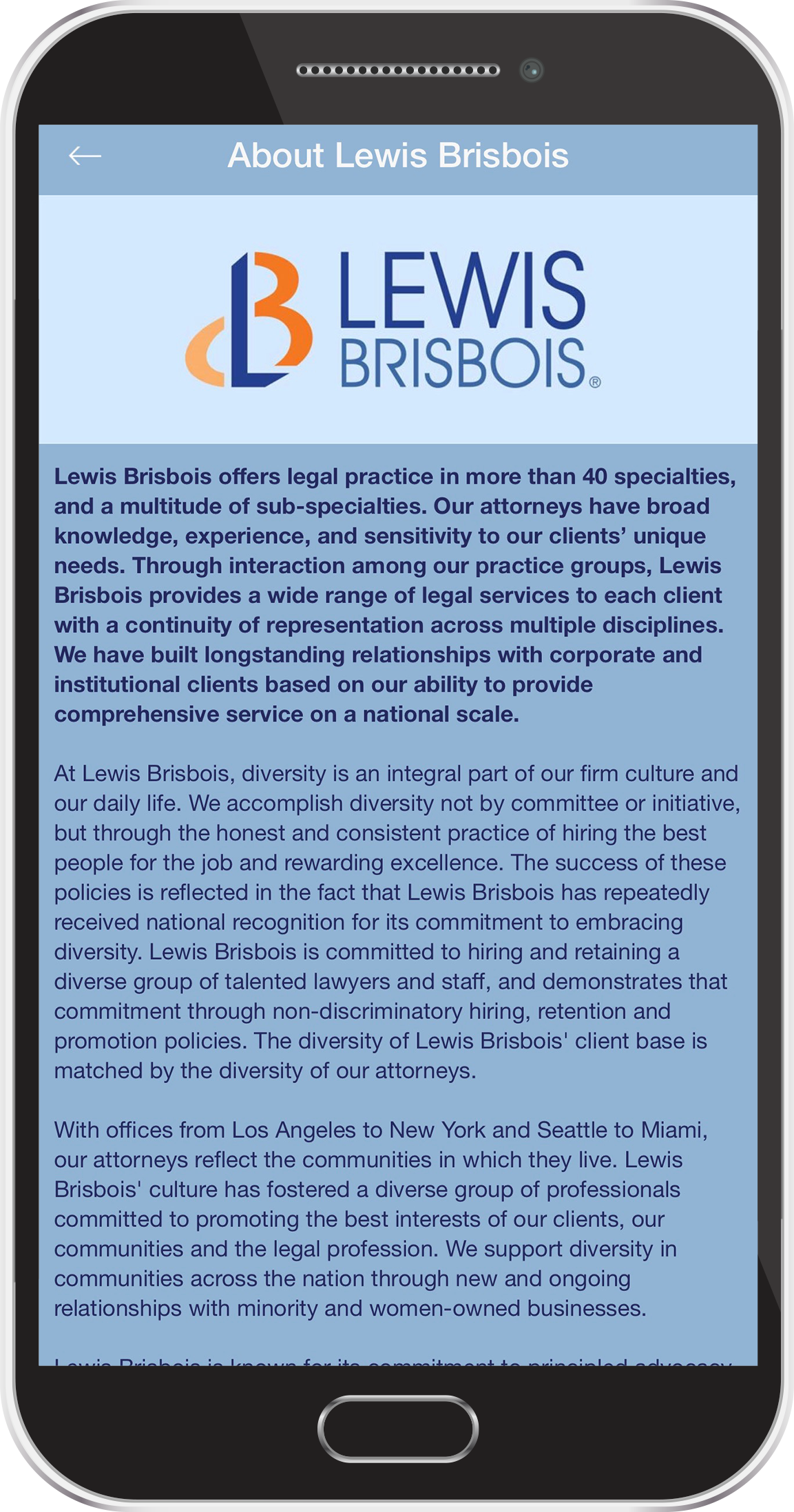 In addition to the round-the-clock access to Lewis Brisbois' Rapid Response Team through its "Report A Breach" feature, the app provides summaries of all state data breach notification statutes and security standards. It also includes a full directory of the firm's Data Privacy & Cybersecurity attorneys, and access to the latest posts from the team's Digital Insights blog, which covers recent trends and emerging issues in the data privacy and information security sectors.
Led by Mr. Hoar, a former Department of Justice cyber attorney, Lewis Brisbois' Data Privacy & Cybersecurity Team has experience responding to more than 1,500 data security incidents in all business sectors – from relatively simple device theft containing proprietary or consumer information, to catastrophic system compromises affecting millions of consumers. The team includes a top former FBI cyber agent and ten ANSI-accredited Certified Information Privacy Professionals (CIPP/US), a designation from the International Association of Privacy Professionals (IAPP), all of whom have particular expertise working with the Payment Card Industry Data Security Standard (PCI DSS) and the Health Insurance Portability and Accountability Act (HIPAA).
The team is geographically distributed with members across all U.S. time zones for the convenience of insurers and insureds, and is backed by Lewis Brisbois' 1,250-attorney, full-service law firm, offering any necessary collateral services.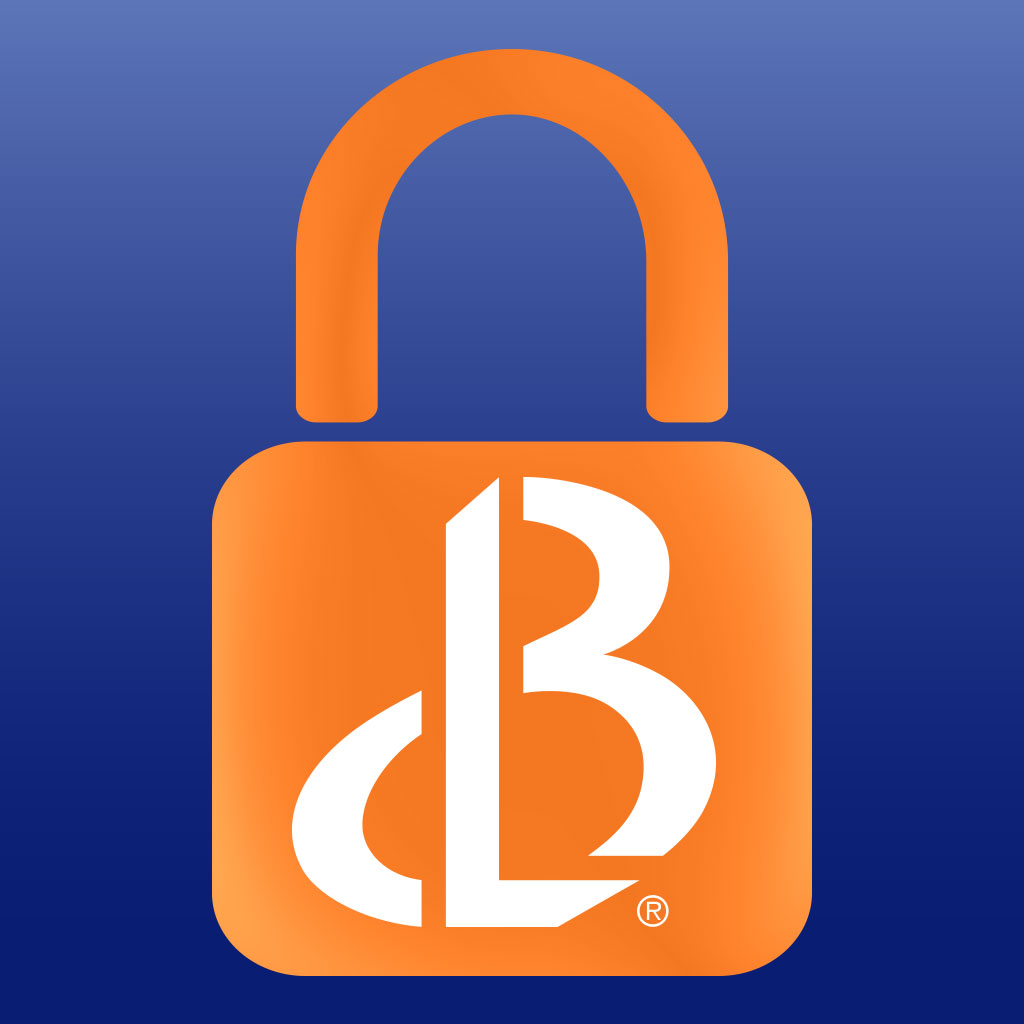 Related Attorneys