Spring Brings New Developments for New York and New Jersey Employers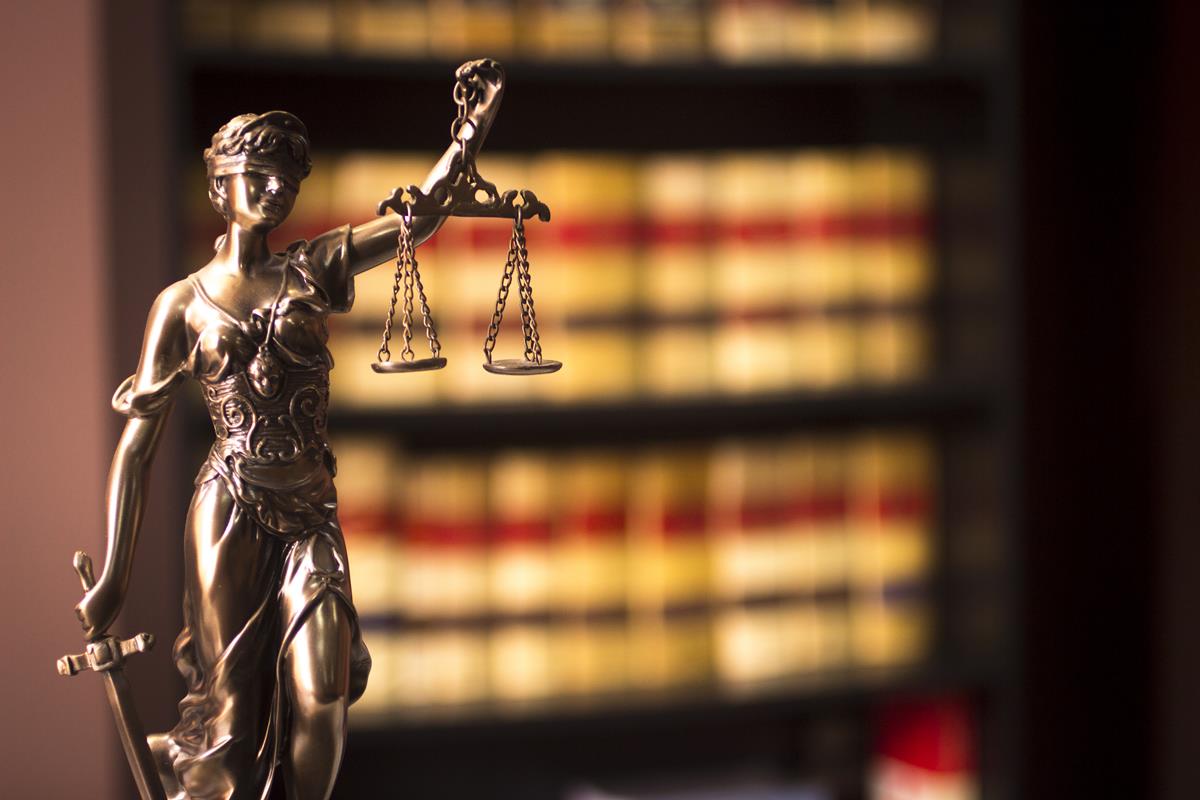 (May 1, 2019)
NEW YORK STATE & NEW YORK CITY DEVELOPMENTS

New York State Employers Must Change Their Policies Regarding Employee Time Off to Vote

Effective immediately, all employers must provide their employees in New York State who are registered voters with up to three hours' time off at the beginning or end of the work day to vote in any election. The employee seeking time off to vote must notify the employer at least two working days before the election. Most notably, the employer must pay the employee for the time off being used for voting purposes. Previously, the law provided for only two hours to vote and was limited to employees who did not have sufficient time to vote outside of working hours.
We recommend that New York State employers update their employee handbooks and other policies, as well as the mandatory postings of election rights which, pursuant to Election Law §3-110, must be displayed in conspicuous locations in the workplace for at least 10 working days before every election until the polls close.
New York City Prohibits Discrimination Based on Employee Sexual and Reproductive Health Decisions
Effective May 20, 2019, New York City employers with four or more employees are barred from discriminating against employees based on their "sexual and reproductive health decisions." Such decisions are defined as "any decision by an individual to receive services, which are arranged for or offered or provided to individuals relating to sexual and reproductive health, including the reproductive system and its functions," and can include abortion, fertility-related medical procedures, sexually transmitted disease prevention, testing, and treatment, family planning services and counseling, use of birth control drugs and supplies, emergency contraception, sterilization, and pregnancy testing.
Employers should attend to updating their handbooks and policies to encompass this new protected category.
As of 2020, New York City Employers Will Not Be Able to Do Pre-Employment Testing for THC
Via another new law waiting for Mayor DiBlasio's signature, effective as of a date to be determined in 2020, New York City will bar employers from requiring prospective employees to submit to testing for tetrahydrocannabinols (THC), the active ingredient in marijuana, as a condition of employment. It will be deemed a discriminatory practice to require pre-employment marijuana testing of employees in New York City.
The law does not apply to certain safety-sensitive positions, such as: (i) law enforcement positions; (ii) positions that requires compliance with New York City Building Codes; (iii) positions that requires a commercial driver's license; (iv) positions that requires the supervision or care of children, medical patients or vulnerable persons; and (v) positions that could significantly impact the health or safety of employees or members of the public. Additionally, employers are still permitted to engage in THC testing in accordance with: (i) federal, state and local department of transportation regulations; (ii) employer contracts with the federal government; (iii) federal or state statutes, regulations or orders that require drug testing of prospective employees for purposes of safety or security; and (iv) collective bargaining agreements that provides for pre-employment drug testing of applicants. New York City employers that engage in pre-employment drug testing should begin the process of modifying their practices and policies to avoid running afoul of the law.
Reminder: New York City's Mandatory Requirements for Sexual Harassment Training Have Gone Into Effect
As previously advised, effective April 1, 2019 New York City employers with 15 or more employees (including contractors) who have worked more than 80 hours and at least 90 days in a calendar year, must begin providing mandatory sexual harassment training. The training must be provided by year-end. The training must be provided annually and must be interactive. The New York Human Rights Commission has provided a free on-line training course.
For those who prefer the do-it-yourself route, the trainings must include an explanation of sexual harassment as a form of unlawful discrimination under federal, state and local law, a review of the New York City Human Rights Commission complaint process, discussion of retaliation, and information concerning bystander intervention.
Additionally, before you know it, September 6, 2019 will be here, by which date New York City employers must post the new anti-sexual harassment rights and responsibilities poster created by the New York City Commission on Human Rights. As if that were not enough, employers are also required to distribute an information sheet to new employees at the time of hire or include similar information in employee handbooks. As is now customary, the Commission provides a FAQ page on its website.
All of this is in addition to the already-in-force New York State rules for mandatory sexual harassment training. Yet again, we recommend a careful review their existing policies and procedures.
New York City Lactation Room Law Update
This law became effective March 18, 2019 and protects the rights of lactating mothers, including by mandating that employers provide private spaces for breastfeeding or expressing breastmilk. Employers can utilize the compliance guidance furnished by two new documents posted by the New York City Commission on Human Rights: (1) a FAQ page; and (2) a lactation accommodation page, which includes an overview titled "Lactation Accommodations: What NYC Employers Need to Know."
New York City Prohibits Race-Based Discrimination Concerning Hairstyles
In February 2019, the New York City Human Rights Commission issued a Legal Enforcement Guidance on Race Discrimination on the Basis of Hair. Employers in New York City should be mindful that grooming or appearance policies that ban, limit, or restrict natural hair or hairstyles associated with Black people generally violate the anti-discrimination provisions of the New York City Human Rights Law. The Commission opined that Black hairstyles are protected racial characteristics because they are an inherent part of Black identity. Any employer which has a policy or practice of compelling employees to straighten, relax or otherwise manipulate their hair to conform to employer expectations should abandon that policy or practice, or risk exposure to liability in a discrimination suit.
Westchester County's Earned Sick Leave Law
Employers in Westchester County, New York, will be aided in compliance with the County's Earned Sick Leave Law, which recently became effective, because the County's Human Rights Commission has issued and posted online a Notice of Employee Rights and Frequently Asked Questions. Employers must provide both the notice and the text of the law to employees at the time employment commences or within 90 days thereafter. Employers should give both documents at the time employment commences to any new hires as of April 9, 2019. Employers must also display a copy of the law and a County-issued poster in places accessible to all employees in the workplace. The documents must be posted in English, Spanish, and any other language the County deems appropriate. There is no official poster at present. For now, we recommend that employers post the notice.
NEW JERSEY DEVELOPMENTS
New Jersey Expands Family Leave Laws
New Jersey's already copious protections for employees who need unpaid and paid leaves of absence have been expanded under three statutes.
First, the New Jersey Family Leave Act was amended in the following respects:
It applies to all employers with at least 30 employees. The previous threshold had been 50 employees. This change is effective June 30, 2019.
The definitions of "family member" and "child" have been expanded. Family member now includes parent-in-law, sibling, grandparent and grandchild, any other blood relative, and any other individual with whom the employee can show that he or she has a close association equivalent of a family relationship. Employees may take leave for placement of a child into foster care or when the employee has a new child by virtue of a valid written agreement between the employee and the gestational carrier.
The Act permits employees to take leave on a reduced schedule for up to 12 consecutive months. That amendment expands the entitlement significantly, as the previous maximum had been 24 weeks.
The notice period for employee intermittent leave requests is reduced from 30 to 15 days.
Second, the New Jersey Temporary Disability Benefits Law has been amended as follows:
The definition of family member has been expanded in the same manner as under the Family Leave Act.
Employers may no longer require employees to use up to two weeks of existing PTO, vacation, or other employer-paid leave benefits in lieu of temporary leave under the statute. The employee now is allowed to elect whether to use PTO or other similar benefits. The use of PTO does not reduce the employee's available temporary disability benefits.
It is now explicit that retaliation against employees who use the benefits under this statute is prohibited. An employee who has been retaliated against can file a lawsuit for damages and attorneys' fees.
The benefits amounts are increased effective July 1, 2020.
The seven day waiting period for benefits is eliminated effective July 1, 2019.
Third, under the Security and Financial Empowerment Act (SAFE Act), the following changes have been made:
The definition of family member has been expanded in the same manner as explained above.
Individuals eligible for SAFE Act leave may seek wage replacement benefits under the Temporary Disability Benefits Law.
Employers may no longer require employees to use existing PTO, vacation, or other leave benefits for SAFE Act purposes. Employees can elect whether to use PTO or other benefits while on SAFE Act leave.
Virtually all large employers in the Garden State are impacted by these changes, and as a result a review of policies and practices is required.
New Jersey Adopts Commuter Benefit Law
New Jersey's newly adopted law requires employers with at least 20 employees to offer pre-tax commuter benefits to employees. This law mandates providing a pre-tax transportation fringe benefit. The benefit must enable employees to set aside wages on a pre-tax basis, so that employees can purchase eligible transportation services, including transit passes and commuter highway vehicle travel.
Employers can relax for the moment, as they are not obligated to provide this benefit yet. The law becomes effective on the earlier of 365 days following the date of enactment (March 1, 2019) or the effective date of rules and regulations that the Commission of Labor and Workforce Development is to adopt. It remains to be determined when those rules and regulations will be adopted. Once the law is in effect, penalties may be imposed upon non-complaint employers.
Sign up to receive future legal alerts from Lewis Brisbois.
Author:
Peter T. Shapiro, Partner

Related Practices
Related Attorneys