Illinois Legislative Update – New Challenges for Employers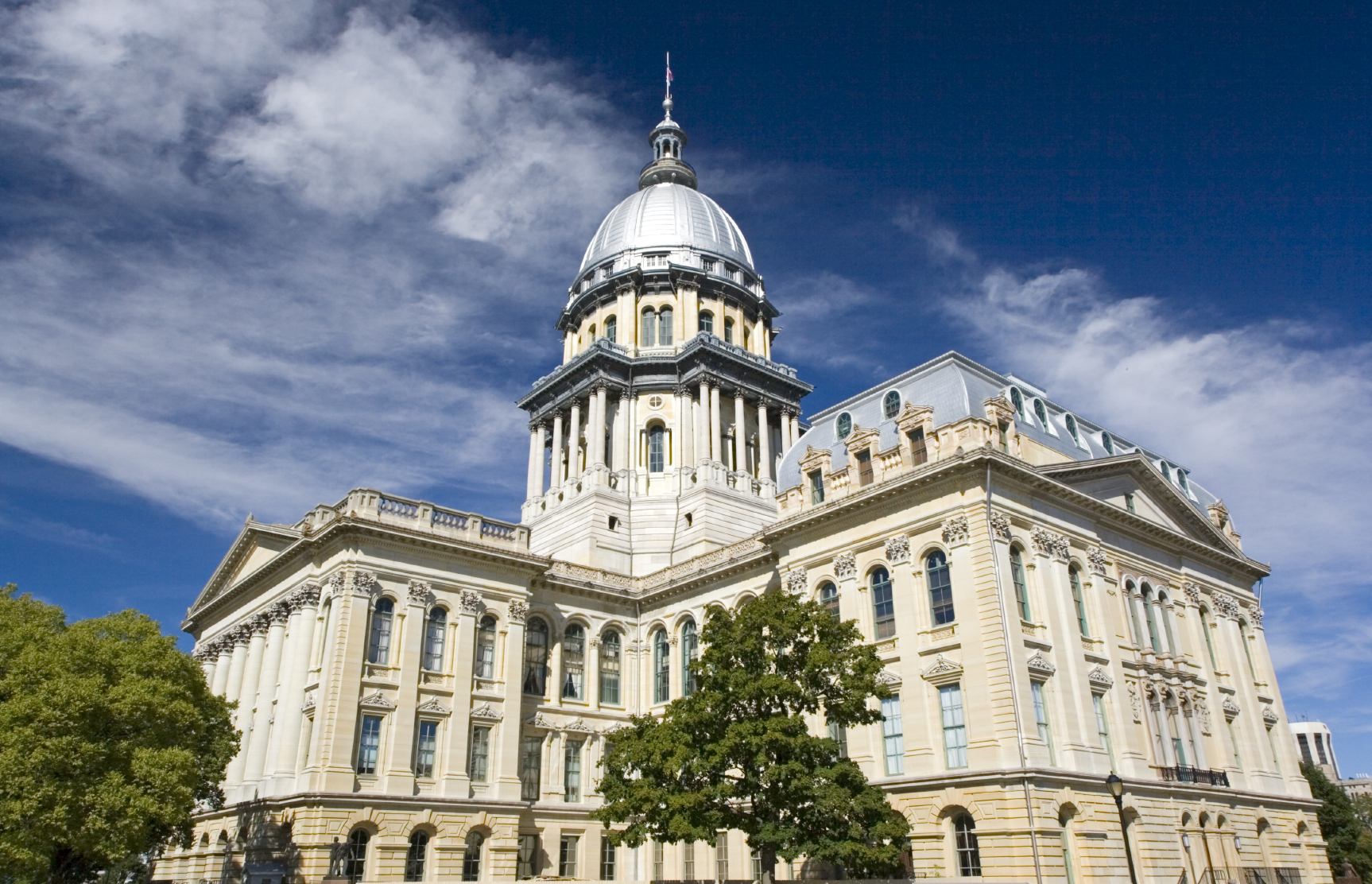 (July 8, 2019) - A marathon legislative session that spilled into overtime saw the Illinois Legislature pass multiple bills with important impacts on employment law in the Prairie State, including bills legalizing recreational marijuana, proscribing employers from requesting job applicants' salary history, and instituting new limitations on the use of artificial intelligence, among others.

Recreational Marijuana

Governor J.B. Pritzker has signed a bill legalizing recreational marijuana, which makes Illinois the eleventh state to legalize cannabis and the first state in which a legislature has approved commercial sales. Effective January 1, 2020, residents 21 and older may legally purchase marijuana and possess approximately one ounce of flower, five grams of cannabis concentrate, or 500 milligrams of THC in a cannabis-infused product, like gummies. Municipalities may forbid commercial retail within their borders, but may not prevent individual possession. Employers may continue banning use on company property or while at work.

Medical Marijuana

Illinois also continues to expand its medical marijuana program, making the original pilot program permanent and adding additional qualifying conditions, including autism, chronic pain, and migraines. The Compassionate Use of Medical Cannabis Pilot Act originally created the doctor-advised exception to the state's heretofore criminal proscription on marijuana use and was expanded as recently 2018, when then-Governor Bruce V. Rauner signed an amendment authorizing medical marijuana for patients qualified for prescription opioids.

Salary History

Governor Pritzker is expected to sign an amendment to the Illinois Equal Pay Act (IEPA), which would bar employers from requiring information about or otherwise inquiring as to job applicants' salary history. Former Governor Bill Rauner vetoed a similar measure in 2017 and 2018. Governor Pritzker had already barred state agencies from inquiring as to salary history via executive order back in January 2019. Should Governor Pritzker sign the bill, Illinois will join nine other states in enforcing the salary history inquiry ban.

Illinois Equal Pay Act Amendments

The Legislature also expanded IEPA coverage, prohibiting employers from paying a lower wage based on gender for identical or similar work for jobs that are "substantially similar" in skill, effort, and responsibility. This is a lower standard that the prior "equal" skill, effort, and responsibility. Employers have the burden of demonstrating that a pay differential is predicated on a non-gender basis.

Artificial Intelligence

The Legislature unanimously passed the Artificial Intelligence Video Interview Act. Should the bill become law, employers will have to explain artificial technology used in evaluating applicants, notify applicants that they will analyze video interviews electronically, and receive informed consent to such procedures. Employers will further be required to destroy copies and backups of job interview videos within 30 days of an applicants' request. In this respect, it shows the Legislature's commitment to privacy, similar to the Illinois Biometric Information Privacy Act (BIPA), a 2008 law that codified notification, preservation, and destruction requirements for biometric identifiers and biometric information.

Sexual Harassment

Illinois private employers will be required to train employees on sexual harassment prevention procedures in accordance with model training from the Illinois Department of Human Rights (IDHR). Failure to comply may subject employers to penalties up to $5,000 per infraction.

In direct response to the #MeToo movement, Illinois' elected officials, employees, and lobbyists will now undergo required annual sexual harassment training.

Changes in the Hospitality Industry

Within in the first week of employment, owners of restaurants, bars, and coffee shops will be required to give new employees a written sexual harassment policy in English and Spanish. The policy must advise the employee how to file charges with the IDHR or United States Equal Employment Opportunity Commission (EEOC).

Hotels and casinos will have to equip their employees with devices that alert management of alleged harassment. That provision is similar to one contained in a Chicago ordinance, the "Hands Off Pants On" Ordinance of 2018, that applies to Chicago hotels.

Illinois Human Rights Act Amendments

Many changes are coming to the Illinois Human Rights Act (IHRA), including coverage and definitions. Effective July 1, 2020, IHRA coverage will be extended from employers with a minimum of 15 employees to any employer with one (1) or more employees for a minimum of 20 calendar weeks in the current year or in the year prior to the alleged violation. Moreover, a recent amendment redefines "unlawful discrimination" to encompass discrimination against an individual because of their "actual or perceived" inclusion in a protected class. In other words, even if the perception of protected group inclusion is incorrect, discrimination based on that perception is actionable discrimination. Significantly, "work environment" for the purposes of IHRA coverage is expanded to include incidents outside of the physical office location.

Finally, employers with adverse discrimination or harassment judgments against them will be required to report such information to the IDHR. Employers will be required to disclose information about agreements or settlements that resolve claims of discrimination or harassment during IDHR investigations or risk monetary penalties.

Chicago Predictable Scheduling Ordinance

The City of Chicago is considering a predictable work scheduling ordinance based on comparable ordinances in such cities as Philadelphia and San Francisco. Under the proposed ordinance, covered employees would be required to provide predictable work schedules, including at least ten days' notice of expected employee work schedules and physical schedule posting. Any additional hours requested after the notice period are subject to rejection by the employee; should the employee agree, compensation would be set under a "predictability pay" formula, which can vary based on factors like the length of advance notice. Moreover, the ordinance requires employers to first offer any additional hours to current employees prior to hiring new employees to fill those hours.
If you have further questions about these new Illinois laws, contact the authors of this alert.
Authors:
Daniel Cetina, Associate
Mary A. Smigielski, Partner
Related Practices
Related Attorneys