California Supreme Court Declines to Create Exception to Privette Doctrine for "Known Hazards"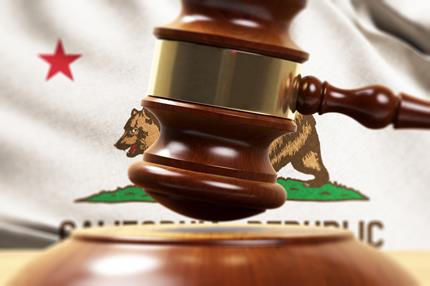 Los Angeles, Ca. (August 19, 2021) - In Gonzalez v. Mathis (Aug. 19, 2021, S247677) __ Cal.5th___, the California Supreme Court reversed an appellate decision holding that a landowner may be liable to an independent contractor, or the contractor's workers, for injuries resulting from "known hazards," as running contrary to the Privette doctrine.
In Gonzalez, the contractor, who specialized in washing skylights, slipped and fell while accessing the landowner's particularly hard to reach skylight from a narrow retaining wall that was allegedly covered in loose gravel and slippery. (Slip opn., p. 3.) While the trial court initially granted the landowner summary judgment pursuant to the Privette doctrine, the appellate court reversed and held that the landowner had a responsibility to take reasonable safety precautions where there was a known safety hazard on the landowner's premises. (Id. at p. 6.) Whether the landowner could have taken various safety precautions also raised disputed issues of material fact precluding summary judgment. (Ibid.)
However, the California Supreme Court concluded that no broad, third exception to the Privette doctrine lies; "unless a landowner retains control over any part of the contractor's work and negligently exercises that retained control in a manner that affirmatively contributes to the injury [citation], it will not be liable to an independent contractor or its workers for an injury resulting from a known hazard on the premises." (Slip opn., p. 2.)
The California Supreme Court also contemplated landowner liability with an eye towards preserving a landowner's ability to obtain summary judgment under the Privette doctrine. The court noted "it would be difficult, if not impossible, for a landowner to ever obtain summary judgment were [it] to adopt a rule that subjects landowners to potential liability where there are no reasonable safety precautions available to protect against a known danger." (Slip Opn., p. 22.) Indeed, whether an independent contractor could have adopted reasonable safety precautions to protect against a known hazard will "almost always" raised issues of material fact. (Ibid.) Further, the court concluded that contractors are in a better position to assess whether they can protect their workers against a known hazard on a worksite and whether that work can then be performed safely. (Id. at p. 28.) Thus, the court held that a landowner delegates to an independent contractor all responsibility for workplace safety, including "the responsibility to ensure that the work can be performed safely despite a known hazard on the worksite." (Id. at p. 32.)
Read the full opinion here. For more information on this case and the court's analysis of known hazards, contact the authors or editor of this alert. Visit our Appellate Practice page to find more alerts in this area.
Author:
Tracy D. Forbath, Associate
Editor:
Brittany Bartold Sutton, Partner
Related Practices
Related Attorneys