Insurance Coverage & Bad Faith Newsletter - Spring 2021
Manny Villanueva v. Fidelity National Insurance Company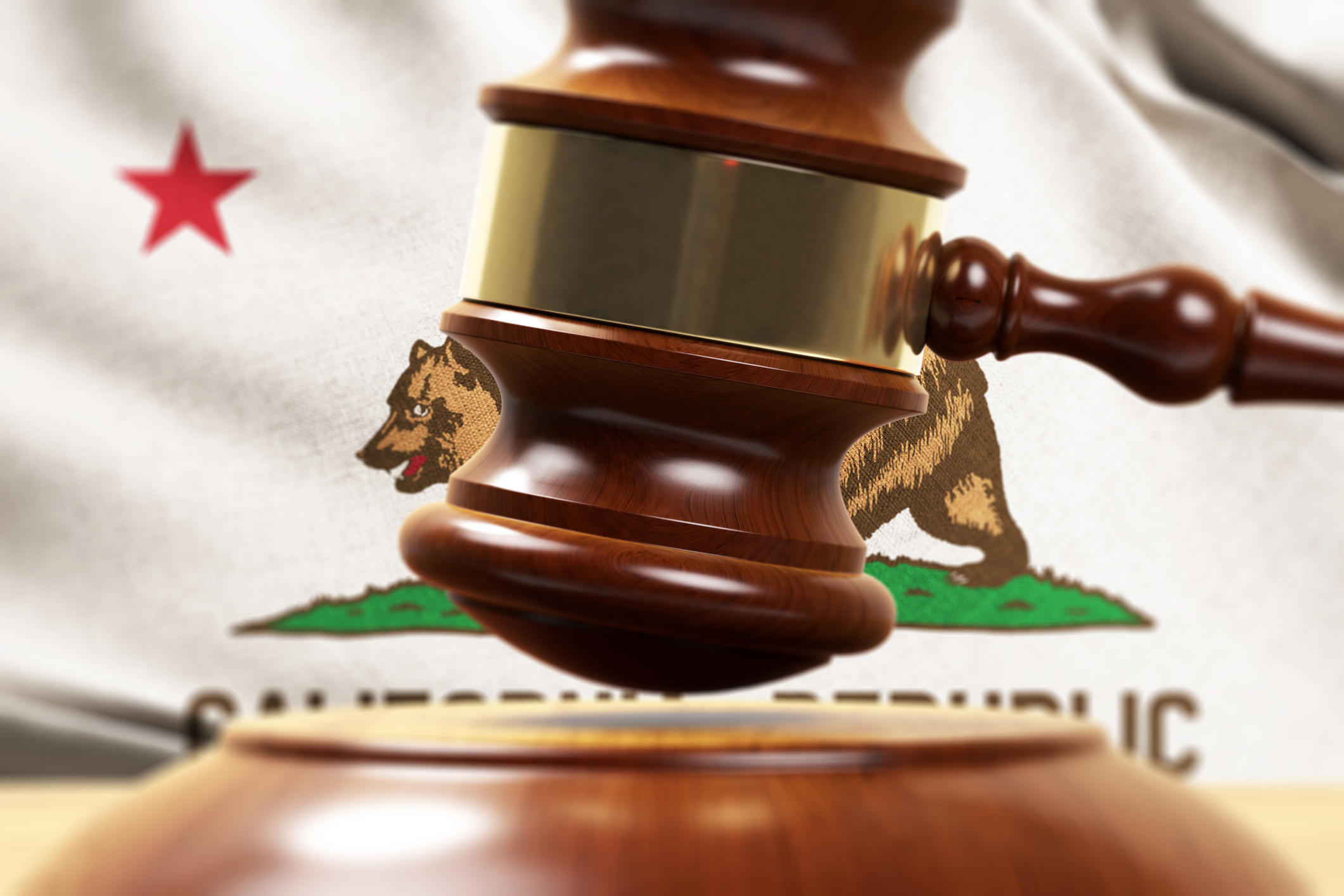 (Insurance Code Section 12414.26 Does Not Provide Immunity to Title Insurers For Charging Unauthorized Rates For Title Insurance)
(April 2021) - In Villanueva v. Fidelity National Ins. Co., ---- Cal.5th--- (March 18, 2021), the California Supreme Court reversed the Court of Appeal's decision holding that Fidelity National Insurance Company ("Fidelity") had statutory immunity for charging unauthorized rates without first filing the rates for approval with the Insurance Commissioner. In addition, the Insurance Commissioner does not have exclusive jurisdiction to prosecute claims for violation of Insurance Code section 12414.26. Hence, a consumer can prosecute a class action lawsuit against a title insurer for violation of this code section.
The parties' dispute arose out of Manny Villanueva's ("Villanueva") and his wife Sonia's (collectively, "Villanuevas") refinancing of the mortgage on their home. Fidelity handled the escrow for this transaction and supplied the title insurance. For its services, Fidelity charged the Villanuevas an escrow fee, overnight delivery fee, and draw deed fee (a fee for preparing a new deed). Villanueva sued Fidelity asserting the delivery, courier, and draw deed fees were illegal because they had never been filed with the Insurance Commissioner (as required by Ins. Code section 12401.7). The complaint alleged common law claims and violation of Business & Professions Code section 17200 ("UCL"). Thereafter, due to various motions, the only claim remaining in the lawsuit was for violation of the UCL. The trial court also certified the Villanueva lawsuit as a class action. Subsequently, the trial court held that Fidelity was required to file its rates with the Commissioner and by failing to do so, the rates were illegal. The trial court rejected Fidelity's argument that Insurance Code section 12414.26 granted it immunity from the Villanueva lawsuit. The trial court reasoned that the section insulates from suit only those actions that are authorized by relevant provisions of the Insurance Code. Because those provisions do not authorize charging unfiled rates, section 12414.26 immunity did not apply.
Thereafter, the Court of Appeal order the trial court to enter judgment dismissing the Villanueva lawsuit. It concluded that the class claims were barred for two independent reasons. First, Fidelity was immune from suit based on Insurance Code section 12414.26, as such section extends to all "ratemaking-related activities," a category that includes charging of unfiled rates. Second, the statutory scheme affords consumers only one avenue of redress: an administrative complaint submitted to the Commissioner pursuant to article 6.7 of the title insurance chapter (Ins. Code sections 12414.13-12414.19).
Thereafter, the California Supreme Court granted review of the Court of Appeal's decision.
The California Supreme Court described the role of title insurance in the purchase of real estate as follows:
Title insurance "is a customary incident of practically every California real estate transaction," including a sale or refinancing. (Chicago Title Ins. Co. v. Great Western Financial Corp. (1968) 69 Cal.2d 305, 314 [70 Cal. Rptr. 849, 444 P.2d 481]; see 3 Miller & Starr, Cal. Real Estate (4th ed. 2020) § 7:1, pp. 7-13 to 7-14.) Title insurers insure "the record title of real property for persons with some interest in the estate, including owners, occupiers, and lenders." (FTC v. Ticor Title Ins. Co. (1992) 504 U.S. 621. 625 (119 L. Ed. 2d 410, 112 S. Ct. 21691.) A title insurance policy is not a guarantee as to the state of the property's title. (Quelimane, supra, 19 Cal.4th at p. 41; Siegel v. Fidelity Nat. Title Ins. Co. (1996) 46 Cal.App.4th 1181, 1191 [54 Cal. Rptr. 2d 84].) It instead offers indemnification to the insured against many losses arising from title defects not disclosed in the title policy or report, as well as errors by the entity performing the title search. (Ins. Code. §§ 104, 12340.1, 12340.2; see Ticor Title. at pp. 625-626.)
Title insurance differs in some respects from other forms of insurance. While most other forms of insurance provide protection against future loss, title insurance instead relates to the past; it protects against undisclosed encumbrances and defects in title that exist at the time the policy is issued. (Quelimane, supra, 19 Cal.4th at p. 41; King v. Stanley (1948) 32 Cal.2d 584, 590 [197 P.2d 321].) Thus, rather than requiring periodic, ongoing premiums to obtain continuing future coverage, title insurance requires a one-time payment (Wolschlager v. Fidelity National Title Ins. Co. (2003) 111 Cal.App.4th 784, 789 [4 Cal. Rptr. 3d 1791) compensating for the risk assumed and the services rendered in connection with researching and preparing the policy (see Ins. Code. § 12340. 7). Notwithstanding these differences, title insurance and title insurance rates are subject to regulation by the Insurance Commissioner, just like more classical forms of insurance and insurance premiums. (See Ins. Code. §§ 12340-12418.4.)
The work involved in supplying a title insurance policy is often divided between the title insurer and other entities. Fidelity is what is known as an "underwritten title company," meaning a company that conducts the title search and prepares a preliminary title report and may also collect fees and issue the policy on behalf of the title insurer. (See Ins. Code. §§ 12340.4, 12340.5; Title Ins. Co. v. State Bd. of Equalization (1992) 4 Cal.4th 715, 720 [14 Cal. Rptr. 2d 822, 842 P.2d 121].) For the regulatory purposes at issue here, title insurers and underwritten title companies are treated alike. (See, e.g., Ins. Code. §§ 12401.1, 12401.2, 12401.7, 12401.71.) For convenience, therefore, we will refer to both as simply "title insurers."
The California Supreme Court went on to hold that section 12414.26 does not afford immunity for unfiled rates. In addition, the California Supreme Court held that the Insurance Commissioner does not have exclusive jurisdiction for unfiled rate disputes. Rather, consumers can maintain an action under the UCL for violation of the Insurance Code for charges based on unfiled rates. The California Supreme Court summarized its decision reversing the Court of Appeal's decision as follows:
The Insurance Code required Fidelity to file its rates with the Insurance Commission before charging consumers, but it failed to do so. Charging an untitled rate is not an "act done ... pursuant to the authority conferred by" Insurance Code section 12401 et seq. (§ 12414.26). It is a violation of the express terms of the Insurance Code, for which Fidelity enjoys no statutory immunity from suit under section 12414.26. Nor does any aspect of other provisions in the chapter regulating title insurance grant to the Commissioner exclusive jurisdiction to address consumer challenges to untiled rates. Insurance Code section 12414.13 supplies an administrative remedy, but it is not exclusive of other remedies otherwise available in the courts. The superior court therefore did not err in ruling on the merits of Villanueva's UCL action challenging the imposition of untiled rates. (See Manufacturers Ufe Ins. Co. v. Superior Court, supra, 10 Cal.4th at p. 263 [the Legislature generally intended the UCL and other laws to be cumulative to the powers granted the Commissioner to sanction insurers]; Krumme v. Mercury Ins. Co., supra, 123 Cal.App.4th at p. 936 ["The Insurance Code does not ... displace the UCL 'except as to . . . activities related to rate setting'"].)
Related Practices
Related Attorneys