Fred Loya Ins. Co. v. Swiech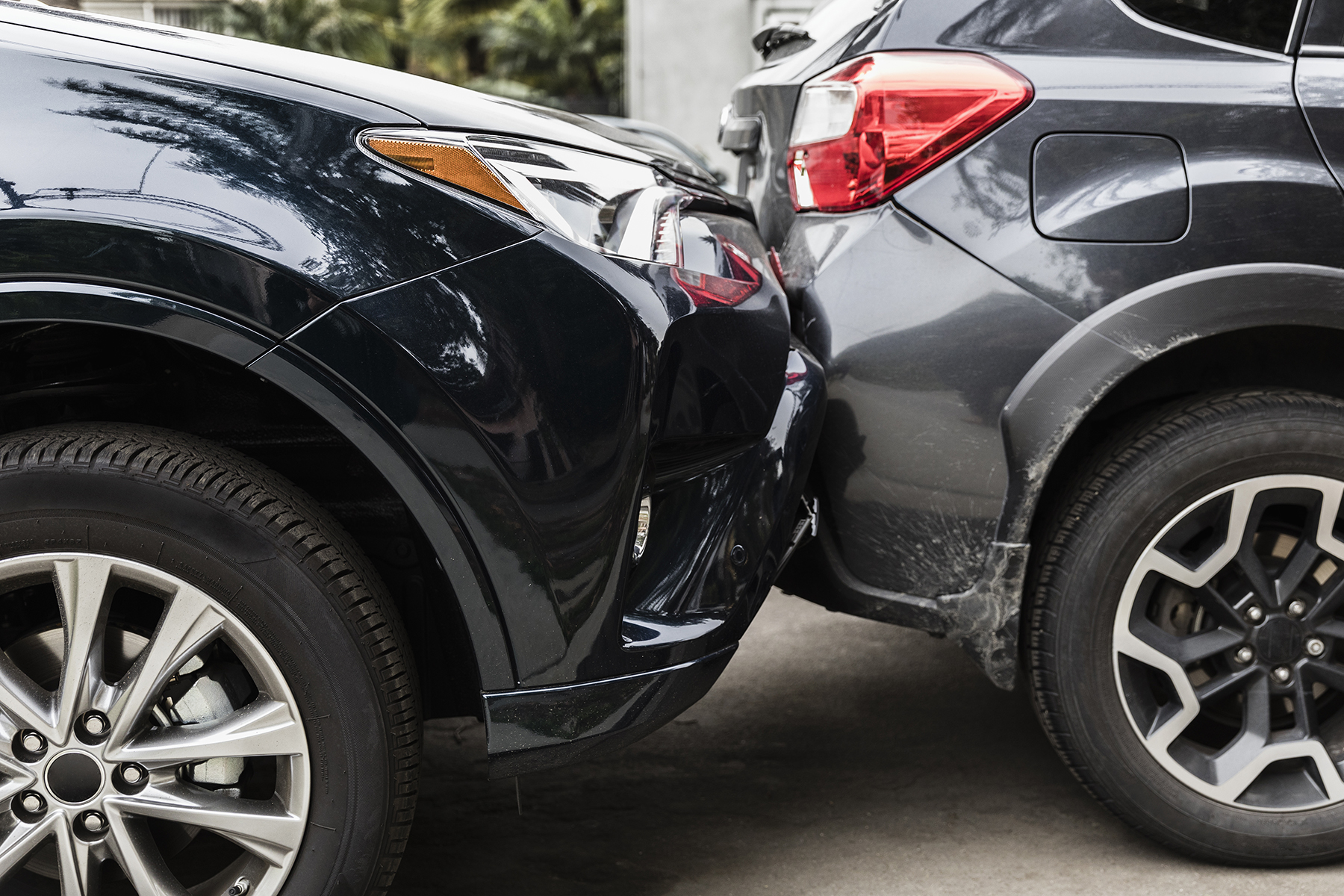 (Limitations On Insured's Recovery of Punitive Damages Under UM/UIM Policies For Different Types of Losses)
(October 2019) - In Fred Loya Ins. Co. v. Swiech, 2018-NMCA-022, 413 P.3d 530, the New Mexico Court of Appeals addressed the issue of whether New Mexico's UM/UIM motorist statute § 66-5-31 NMSA required the insurer Fred Loya Insurance Company ("Loya") to pay punitive damages from the bodily injury coverage limits of insured Thomas Swiech's ("Swiech") UM/UIM insurance policy where Swiech suffered only property damages.
Swiech was asleep in his apartment when an uninsured motorist, fleeing from police, struck Swiech's unoccupied 2001 Chevrolet Suburban. The Suburban was disabled but no one – including Swiech – sustained any bodily injuries. Swiech incurred $3,566.24 in property damage to his Suburban and sought UM/UIM property damage coverage from Loya. Swiech's insurance policy with Loya provided UM/UIM coverage limits of $25,000 per person, $50,000 per accident for bodily injury, and $10,000 for property damage. Loya paid Swiech the policy's $10,000 coverage limit for UM/UIM property damage: $3,566.24 in property damage actually incurred plus $6,433.76 in property-related compensatory damages. The policy was silent as to punitive damages. Swiech demanded that punitive damages arising from the property damage be paid from his UM/UIM bodily injury coverage, which Loya denied.
Loya filed a complaint in state district court seeking a declaratory judgment that Swiech was not entitled to any proceeds under the policy beyond the $10,000 UM/UIM property damage coverage limit Loya had already paid. Loya moved for summary judgment, arguing that it was entitled to judgment as a matter of law because the $10,000 policy limit for property damage coverage had been exhausted, and that there were no genuine issues of material fact as to whether Swiech suffered any bodily injury damages. Swiech did not dispute any material facts, and he admitted that Loya had paid the $10,000 policy limit for UM/UIM property damage coverage, but argued that he was entitled to the $25,000 policy limit for UM/UIM bodily injury coverage because (1) the uninsured motorist's conduct warranted punitive damages, (2) the policy did not preclude him from seeking punitive damages, (3) punitive damages are separate and distinct from actual damages, and (4) New Mexico law provides that punitive damages are included in UM/UIM coverage.
The district court denied Loya's summary judgment motion and conditionally granted Swiech's motion, ruling that Swiech's "motion to exceed the [policy] limitation if a punitive damage award is obtained above the $10,000 is, conditionally, GRANTED; provided that a trial will be necessary to determine whether punitive damages are recoverable." Id. ¶ 8.
In so ruling, the district court noted the following points: (1) the policy delineated specific limits but did not address payment of punitive damages; (2) UJI 13-1827 NMRA, the uniform jury instruction for punitive damages, makes "no distinction . . . between the recovery of bodily injury [versus] property damage" – this notwithstanding that the UJI does not, by its terms, apply specifically to liability insurance policies and the Use Note's caution that the instruction merely "provides a general framework"; (3) Loya "did not explain where the policy language clearly and unambiguously limited punitive damages stemming from a property damage claim to $10,000" – this, despite that the policy expressly stated that any loss "because of property damage" is "subject to the limits of liability" for property damage. Id.
After a one-day bench trial, the district court entered judgment in favor of Swiech upon findings of fact and conclusions of law. The court ordered Loya to pay Swiech $20,000 in punitive damages over and above the $10,000 amount Loya previously paid for property damage-based compensatory damages based on its conclusion that "assur[ing] the punishment motive of the law is furthered" demanded "utilizing the higher limits under the policy." Id. ¶ 10. Many of the district court's findings focused on the uninsured's conduct while fleeing from police and during his subsequent arrest.
The New Mexico Court of Appeals reversed the district court's judgment, stating:
…The [district] court's decision identifies no law requiring an insurer to pay punitive damages from UM/UIM bodily injury coverage where, as here, the insured motorist sustained only property damage; the insurer paid the full amount of the UM/UIM property damage coverage limits; and the punitive damages arise only from the uninsured motorist's conduct in causing property damage. Nor does it acknowledge that cases holding that UM/UIM coverage in New Mexico includes punitive damages, which recognize that punitive damages are awarded to punish the tortfeasor, also make clear that punitive damages are recoverable only for the conduct that caused actual damages, which in this case is conduct causing property damage only.
Id. ¶ 12.
Thus in New Mexico, when the UM/UIM coverage limit for one kind of loss is exhausted, the insured cannot recover additional policy proceeds from the UM/UIM coverage limits for another kind of loss when the insured did not actually suffer that other kind of loss.
Author:
Jill M. Collins, Partner
Related Practices
Related Attorneys