The Lewis Brisbois Women's Initiative was founded in 2009. Its purpose has been to augment the firm's longstanding commitment to inclusion by identifying, elevating and thereby retaining female talent. We add our firm's collective voice on women's workplace issues to the voices of our clients, prospective clients, and communities-at-large in which we work and live.
The mission of the Initiative is to provide a collaborative environment by which unique professional opportunities are identified and pursued. The Initiative offers workshops, events, mentoring programs, and a foundational approach to open, productive communication with both women and men, all of which is dedicated to developing and providing professional and leadership opportunities for our female attorneys and staff. As a result, an increasing number of our female attorneys are at the forefront of the firm's presence within the legal community nationwide, as well as the firm's management.
The success of the Initiative's efforts to cultivate and foster the growth and development of our female attorneys and staff is evidenced both by the number of female partners within the firm, and the number of women holding management and C-suite positions, including those as General Counsel, Management Committee members, Managing and Administrative Partners, Executive Marketing Committee Chairs, Chief Business Officer and Chief Administrative Officer.
---
Lewis Brisbois Celebrates Women's History Month 2023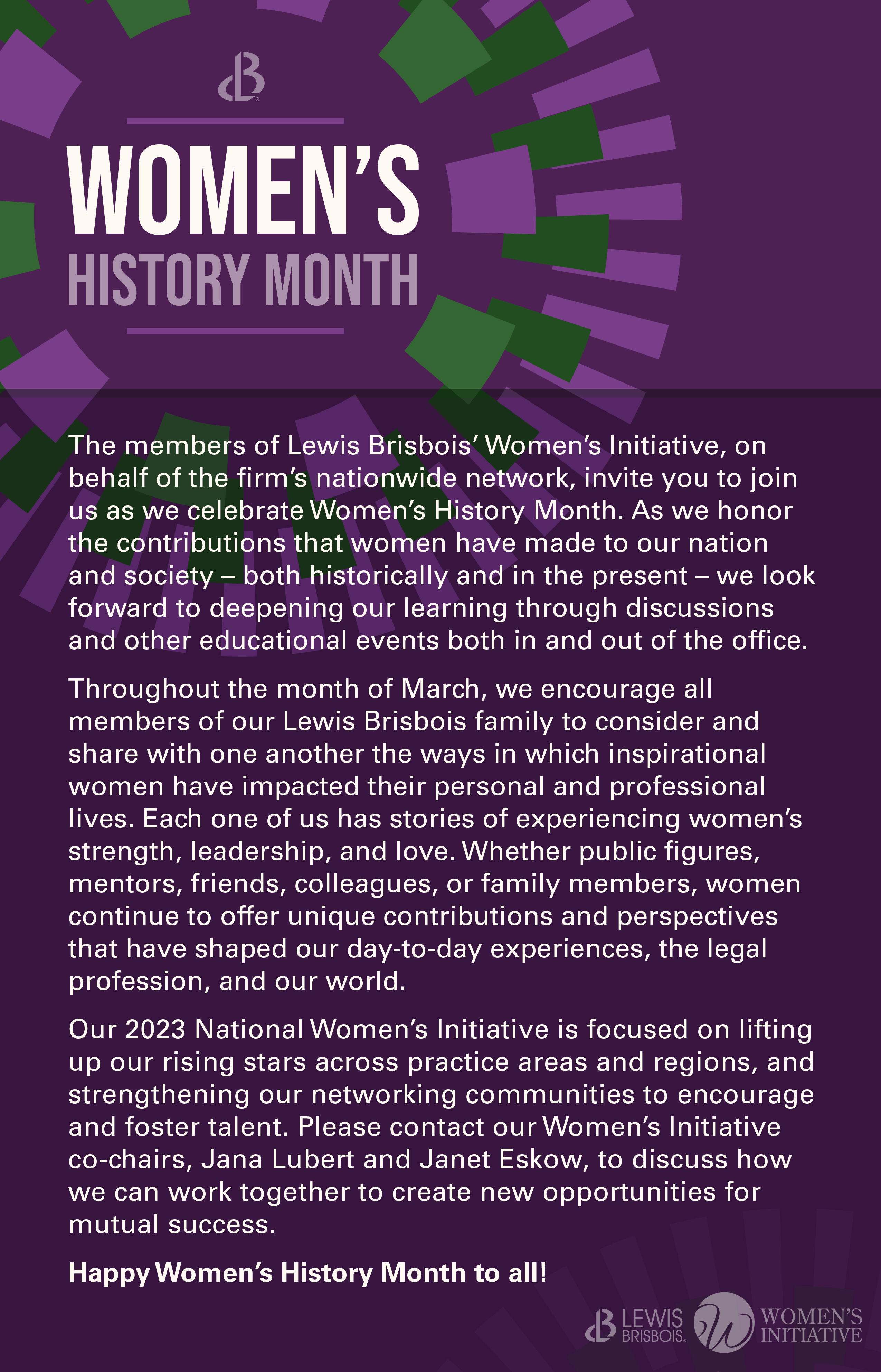 ---
Related News, Publications & Events