Todd Seelman
Managing Partner
Todd.Seelman@lewisbrisbois.com
Todd Seelman is the managing partner in the Denver office of Lewis Brisbois. He is the national chair of the Antitrust & Competition Practice and also a member of Lewis Brisbois' lateral hiring committee.
Todd has 30 years' experience representing clients as an advisor and in litigation involving antitrust and competition, securities and financial fraud, and related complex commercial matters. Todd has extensive experience in class actions and multi-district litigation.
Since 2008, Todd has been an Adjunct Professor of Antitrust and Unfair Competition Law at the University of Denver's Sturm College of Law.
Antitrust and Competition
Todd provides litigation and non-litigation strategic advice to general counsels and corporate executives to simplify the complexities of the U.S. antitrust laws. Todd advises companies on matters involving federal and state antitrust issues including: antitrust compliance programs; trade association compliance; resale pricing programs; advertised pricing programs (MSRP, MAP, and Colgate polices); pre-merger review (outside of the Hart-Scott-Rodino Act); pre-merger review and government reporting (Hart-Scott-Rodino Act); messenger models and clinical integrations (healthcare); price discrimination compliance (Robinson-Patman Act); interlocking directorates and officers compliance; competitor collaborations; joint ventures; information exchanges; and labor issues (collective bargaining). Todd also represents companies in federal and state antitrust law litigation matters involving: monopolization; price-fixing; bid-rigging; market divisions; product and customer allocations; and tying.
Securities and Financial Fraud
Todd represents companies in federal and state litigation matters involving securities and financial fraud areas in the banking, mortgage, insurance, energy, and financial services industries.
Complex Commercial
Todd represents companies in federal and state litigation matters involving: financial fraud; securities; breach of contract; partnership disputes; shareholder disputes; loan disputes; construction defects; and product defects.
Client and Peer Recognition
Todd has been privileged to be recognized by his clients and peers as a top-rated attorney across a wide spectrum of review platforms, including:
Rated AV-Preeminent by Martindale-Hubbell (Antitrust and Commercial Litigation) (2008-Present)
Rated Top Lawyer for Antitrust Law by 5280 Magazine (2015-Present)
Rated Barrister's Best Antitrust Lawyer by Law Week Colorado (2016-2018)
Rated Top Antitrust and Securities Litigation Attorney by Super Lawyers ​(2017-Present)
Rated Martindale-Hubbell Silver Client Champion (top 1% of all rated lawyers) (2017-Present)
Bar Fellow - Colorado Bar Foundation (2018-Present)
Bar Fellow - Wisconsin Bar Foundation (2019-Present)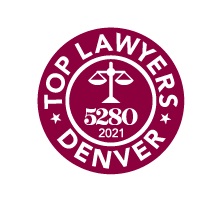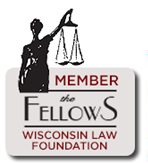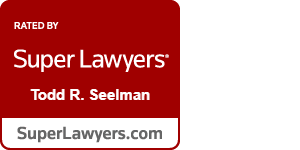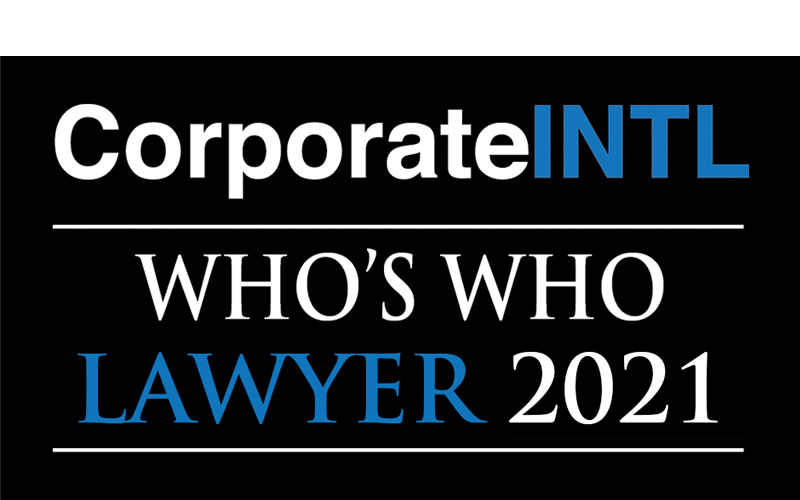 Primary Area(s) of Practice
Antitrust & Competition
Foreign Corrupt Practices Act
Class Action & Mass Tort
Complex Business & Commercial Litigation
Directors & Officers and Securities Litigation
Professional Liability
Securities Litigation & FINRA
Per- and Polyfluoroalkyl Substances ("PFAS")
Government Investigations & White Collar Defense
COVID-19: Consumer Protection/Price Fixing/Price Gouging
COVID-19: Emergency Order Violations & Related White Collar Crimes
COVID-19: Commercial & Contractual Litigation Disputes
Admissions
Colorado
Wisconsin
U.S. Supreme Court
U.S. Court of Appeals for the Fifth Circuit
U.S. Court of Appeals for the Seventh Circuit
U.S. Court of Appeals for the Ninth Circuit
U.S. Court of Appeals for the Tenth Circuit
U.S. District Court for the Eastern District of Wisconsin
U.S. District Court for the Western District of Wisconsin
U.S. District Court for the District of Colorado
Associations
Past Chair, Antitrust Subsection, Colorado Bar Association
Member, Executive Council, Business Law Section, Colorado Bar Association
Member, Pricing Conduct Committee, Antitrust Section, American Bar Association
Member, Cartel and Criminal Practice Committee, Antitrust Section, American Bar Association
Member, Antitrust Committee, Business Law Section, American Bar Association
Past President, Nonresident Lawyer Division, Wisconsin Bar Association
Past Governor, Board of Governors, Wisconsin Bar Association
Member, Federal Bar Association, Antitrust and Trade Regulation Section
Member, Denver Bar Association
Member, Faculty of Federal Advocates
Member, International Bar Association, Antitrust Section
Awards & Honors
Rated AV-Preeminent by Martindale-Hubbell (Antitrust and Commercial Litigation) (2008-Present)
Rated Top Lawyer for Antitrust Law by 5280 Magazine (2015-Present)
Rated Barrister's Best Antitrust Lawyer by Law Week Colorado (2016-2018)
Rated Top Antitrust and Securities Litigation Attorney by Super Lawyers ​(2017-Present)
Rated Martindale-Hubbell Silver Client Champion (top 1% of all rated lawyers) (2017-Present)
Bar Fellow - Colorado Bar Foundation (2018-Present)
Bar Fellow - Wisconsin Bar Foundation (2019-Present)
Professional Presentations
Panelist, "Government Investigations & White Collar Enforcement in the Biden/Harris Administration," Lewis Brisbois Webinar, January 2021
Co-Presenter, "The Future of Antitrust and IP – First Sale, Patent Exhaustion, and Recent Developments at the Intersection of IP and Antitrust" Colorado Bar Association / Intellectual Property Institute, July 2020
Co-Panelist, "Emerging Trends and Developments in Antitrust Enforcement: Addressing Critical Issues," The Knowledge Group Webinar, July 2020
Co-Panelist, "Employee No-Poaching Agreements and the Antitrust Laws: Safeguards and Pitfalls," The Knowledge Group Webinar, July 2018
Co-Panelist, "No-Poaching and Wage Fixing Agreements: What Lies Ahead in 2018," The Knowledge Group Webinar, November 2017
Co-Presenter, "Employer Agreements to Fix Employee Wages or Not to Poach Employees Is Now a Criminal Offense of the U.S. Antitrust Laws," Colorado Bar Association, Business Law Institute, September 2017
Co-Presenter, "Top Antitrust Cases and Trends in 2016," Colorado Bar Association, Business Law Institute, September 2016
Co-Presenter, Woodman's Food Market, Inc. v. Clorox Co. – Renewed Focus on the Robinson-Patman Act (Price Discrimination), Antitrust Subsection, Colorado Bar Association, June 2016
Panelist, "Privacy and the Law in the Collection and Use of Your Consumer Information - What You Didn't Know They Know: the Good, the Bad, and the Unknown" Thompson G. Marsh American Inn of Court, Colorado Chapter, May 2016
Co-Presenter, "The Antitrust Laws Impacting United States Manufacturers," Western Industry Credit Organization, Denver, Colorado, January 2016
Moderator, "Federal Trade Commission's Focus on Health Care Mergers and Consolidations," Colorado Bar Association, Antitrust Law Section, January 2016.
Panelist, "Privacy Breaches," The Privacy Foundation at the University of Denver Sturm College of Law, November 6, 2015.
Moderator, "New Threats From Old Statutes - Expanded and Reinvigorated Enforcement of the RICO and the Federal Antitrust Laws Against Health Care Providers" Colorado Bar Association, Joint Healthcare Law and Antitrust Law Sections, October 2015.
Panelist, "Professionalism in Transition: How to Execute a Career Move at any Stage of Practice" Colorado Bar Association, Colorado Women's Bar Association Section, October 2015.
Moderator, "The New Frontier in Consumer Protection Law Enforcement – Holding Companies Responsible When Thieves Steal Consumers' Information", Colorado Bar Association, Antitrust and Consumer Protection Sub-Section, February 2015
Speaker, "Colorado Litigation Update", 2014 Construction Financial Management Association (CFMA), Colorado Annual Convention, September, 2014
Speaker, "Judging a Vertical Actor in a Horizontal Conspiracy – U.S. v. Apple: Did the DOJ Abandon Analytical Rigor Just to Get a Win?", Colorado Bar Association, Antitrust Subsection, September, 2014
Speaker, "Continued Federal and State Tensions After Leegin – Controlling Retail Prices in a Vertical Vacuum", Colorado Bar Association, Antitrust Subsection, April, 2014
Moderator, "MAP, MSRP and RPM – What's Legal and How Do You Enforce It?" American Specialty Toy Retailing Association (ASTRA) National Convention, Nashville, Tennessee, June 16, 2013
"Vertical Restraints of Trade: Resale Price Maintenance Agreements (RPM) and Manufacturer's Advertising Programs (MAP)" The Creditor's Network Member Meeting, American Specialty Toy Retailing Association (ASTRA), Baltimore, Maryland, 2012
"The Intersection of Antitrust and State Competition Laws" Sturm College of Law, University of Denver, 2011
"The Impact of Wal-Mart v. Dukes on Future Gender Discrimination Suits under Title VII of the Civil Rights
Education
Mitchell Hamline School of Law
Juris Doctor, cum laude, 1990
University of Wisconsin - Milwaukee
Bachelor of Arts, 1986
Publications
Quoted in "DOJ to Offer More Credit for Antitrust Compliance Programs - Antitrust Division reveals guidance for when a company's program might reduce its antitrust charges," Law Week Colorado, June 24, 2019.
Coordinating Articles Editor, Antitrust and Consumer Protection Law, The Colorado Lawyer
Quoted in "5 New Practice Areas Your Firm Should Start," Law360, May 6, 2015
Quoted in "Pharma Settlements - District Courts' Domain," Law Week Colorado, March 30, 2015
Co-Author, "Evaluating Antitrust Exposure When Purchasing A Competitor's Assets In Bankruptcy: 'Caveat Emptor!'" Mondaq, March 30, 2015
Co-Author, "Supreme Court Clarifies the Requirements for State Action Immunity from Antitrust Laws," Lewis Brisbois Antitrust & Competition Law Client Alert, March 2, 2015
Co-Author, "New York District Court Rules Against American Express in a Closely Watched Antitrust Case," Lewis Brisbois Antitrust & Competition Law Client Alert, February 20, 2015
Co-Author, "FTC Announces New Reporting Thresholds Under the Hart-Scott-Rodino Antitrust Improvements Act," Lewis Brisbois Antitrust & Competition Law Client Alert, February 19, 2015
Co-Author, "Recent Ninth Circuit Decision a Reminder that a Merger Falling Below Hart-Scott-Rodino Thresholds is Not a Safe Harbor," Lewis Brisbois Antitrust & Competition Law Client Alert, February 18, 2015
Co-Author, "Antitrust Scrutiny of Employment Restrictive Covenants," The Colorado Lawyer, Special Issue: Antitrust and Consumer Protection Law, Vol. 43, No. 10, October 2014
Quoted in "Virtual Reality Pricing Practices", Gifts and Decorative Accessories, February 2014
Author, "United States Department of Justice v. Apple, Inc." Mondaq, December 12, 2014.
"Supplier's Ability to Control Retail Pricing – Vertical Restraints under the Antitrust Laws," The Price Point, vol. 13, issue 1, Winter 2014"US Department of Justice v. Apple Inc.," E-Commerce Law Reports, vol. 13, issue 04, September 2013
"A Perspective on Apple's E-Book Suit." Law Week Colorado, August 12, 2013
"Apple Found Liable for Price Fixing E-Books: New Level of Legal Complexity for Vertical Price Restraints," Lexology, July 15, 2013
"Update on a Recent Supreme Court Antitrust/Intellectual Property Case: 'Reverse Payment' Settlement Agreements under FTC v. Actavis, Inc." Lexology, June 17, 2013
Quoted in "Regulatory Review Head Start Major Plus for Stalking Horses" Milling & Baking News (The application of the federal premerger notification requirements of the Hart-Scott-Rodino Act to the assets of Hostess Brands), February 5, 2013
"Labor: Competitor Collaborations and the Antitrust Laws ," Inside Counsel, November 5, 2012
"Labor: Manufacturer's Control Over Retailers and Retail Pricing Under the Antitrust Laws," Inside Counsel, October 22, 2012
"Labor: Antitrust and 'Unreasonable' Restraints of Trade," Inside Counsel, September 24, 2012
"Labor: Avoiding Antitrust Complaints Concerns in Employee Restrictive Covenants," Inside Counsel, August 27, 2012
"Department of Justice and Department of Agriculture Held Joint Public Workshops Throughout 2010 on Competition Issues Facing the Agriculture Industry," April 2011
"Non-Solicitation Agreement Between LucasFilm and Pixar Alleged to be per se Unlawful under Section 1 of the Sherman Antitrust Act," February 2011
"Non-Solicitation Agreements Between High-Tech Companies Alleged to be per se Unlawful under Section 1 of the Sherman Antitrust Act," December 2010