Joseph Salazar, Jr.
Partner
Joe.Salazar@lewisbrisbois.com
Joe Salazar is the administrative partner in the Sacramento office of Lewis Brisbois and a member of the Energy & Environmental Practice. He represents a broad range of public and private sector entities relating to environmental contamination, remediation and redevelopment. With over twenty-five verdicts in State and Federal courts, Joe has a wealth of practical experience in defending and prosecuting matters involving:
Environmental Matters (including water rights adjudications, contaminated soils and groundwater sites, CERCLA, RCRA, Clean Water Act, CEQA, Endangered Species Act)
Public Entity litigation - Inverse Condemnation/Eminent Domain and Environmental Cleanup cost recovery actions
Public Entity employment litigation – discrimination, harassment, and retaliation claims against Water Districts, Fire Districts, etc.
Mass Environmental Tort/Class Action litigation
Crop damage litigation
Real Estate and Business related litigation
Home Owners Association litigation (Davis-Stirling Common Interest Development Act)
Joe has over 24 years of courtroom experience with multiple jury and bench verdicts in State and Federal Court. He has handled numerous environmental lawsuits from groundwater rights adjudications to multi-party, comingled plume trials. His practical knowledge in geology, hydrogeology and contaminant chemistry allows him to work with scientific personnel to quickly understand the technical challenges that these cases present. A trial lawyer at heart, he often parachutes into other cases to first chair the trial work and has a special knack in converting complex issues into compelling and understandable presentations. Recently, he defensed a personal injury trial after the Plaintiff only got as far as his opening statement to the jury.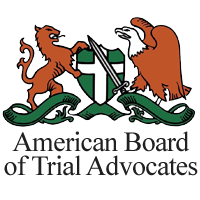 Primary Area(s) of Practice
Public Agency & Municipal Law
National Trial Practice
Per- and Polyfluoroalkyl Substances ("PFAS")
Environment, Land, & Natural Resources Law
Admissions
California
All Courts
United States Federal Court
Eastern, Central and Northern Districts of California
District of Colorado
Associations
American Board of Trial Advocates (ABOTA)
Awards & Honors
Top 300 of the Most Powerful Business Leaders, Sacramento Magazine, 2019
Moot Court Honors Board, 1992-1993
Education
UCLA School of Law
Juris Doctor, 1993
Stanford University
Bachelor of Arts in Political Science, 1987
Published Opinions
Quigley v. Garden Valley Fire Protection Distr (2017), No. C079270 (Cal. Ct. App. Apr. 19, 2017).

Now pending before the California Supreme Court.

Terry v. Garcia (2003) 109 Cal.App.4th 245.