Scott Bentivenga
Partner
Scott.Bentivenga@lewisbrisbois.com
Scott Bentivenga is a partner in the Chicago office of Lewis Brisbois and a member of the Professional Liability Practice. Mr. Bentivenga is a trial lawyer with twenty eight years of trial experience representing doctors, hospitals, dentists, transportation/delivery companies, construction companies, product manufacturers, and property owners in personal injury and property damage cases. Throughout his career, Mr. Bentivenga has tried more than 30 cases to verdict.
He handles the following types of matters: medical malpractice, dental malpractice, transportation/trucking/auto, construction accident, premises liability, products liability, fire damage and injury, security guard liability.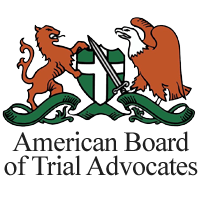 Primary Area(s) of Practice
Professional Liability
National Trial Practice
Healthcare
Medical Malpractice
COVID-19: Healthcare/Long-Term Care/Regulatory
Admissions
State of Illinois
United States District Court, Northern District of Illinois
Seventh Circuit Court of Appeals
Federal Trial Bar, Northern District of Illinois
United States District Court, Southern District of Illinois
United States District Court, Central District of Illinois
Associations
American Board of Trial Advocates
Chicago Bar Association, 1988 to present
Society of Trial Lawyers, Illinois

President, 2011-2012
Vice-President, 2010-2011
Secretary, 2009-2010
Treasurer, 2008 to 2009
Board of Directors, 2012-2013
Member, 2000 to present

Defense Research Institute, 2008 to present
Federation of Defense and Corporate Counsel, 2008-2010
Awards & Honors
AV Peer Review Rating, Martindale-Hubbell's highest rating in legal ability and ethical standards.
Illinois Super Lawyer, Chicago Magazine, 2005, 2006, 2009-2011.
Law Review, Loyola University of Chicago School of Law
Hornbook Award for highest GPA in 1L in law school
American Jurisprudence Awards for highest grades in Torts, Contracts, Civil Procedure and International Relations
Professional Presentations
Mr. Bentivenga gave a presentation titled "Deposing the Plaintiff's Medical Expert" to both the Chicago Bar Association and the Illinois State Bar Association in March of 2014.
Mr. Bentivenga gave a presentation on the cross examination of the plaintiff's treating physician during the Illinois State Bar Association's "Anatomy of a Trial" legal education program, Chicago, April 30, 2010
Education
Loyola University of Chicago School of Law
Juris Doctor, 1988
University of Notre Dame
Bachelor of Arts in Government, 1985
Publications
Hartman & Bentivenga, Civil Procedure, 1986-1987 Illinois Law Survey, 19 Loy.U.Chi.L.J. 271, 293-338, 1988
Representative Case
Mr. Bentivenga successfully defended a hospital and five of its employees in a medical malpractice/wrongful death case involving an 84-year old plaintiff who was admitted to the hospital with a bowel obstruction and a host of other medical problems. A respiratory therapist, who was treating plaintiff with a medicated nebulizer treatment, reportedly left plaintiff in an unmonitored room for 10 minutes during which he suffered a heart attack. Although a Code Blue team revived plaintiff, he developed an anoxic brain injury and died three months later. For further details on this case, please click here.
At trial, plaintiff argued that plaintiff should have been placed in an ICU, that the respiratory therapist was negligent in leaving the room, that the nebulizer treatment caused the heart attack, and that if the therapist had closely monitored plaintiff, he would have been revived sooner, thereby preventing his anoxic brain injury and death.
We argued that the nebulizer treatment did not cause the heart attack, and that the outcome would have been the same if plaintiff had been in the ICU with a respiratory therapist present, based on statistics for elderly patients with chronic medical problems.
The trial lasted 3.5 weeks. Plaintiff asked the jury for $2.8 million. The hospital offered $350,000, but pulled the offer minutes before the verdict. The jury deliberated for 4.5 hours, and rendered a not guilty verdict in favor of all defendants.