Fourth Circuit Clarifies Employers Not Required to Abandon "Disability Neutral" Competitive Hiring Systems to Reassign Disabled Employee
February 17, 2021
The Americans with Disabilities Act's (ADA) reasonable accommodation duty often creates frustrating uncertainty for employers and employees. Reassignment, a term used in the ADA's statutory language as an example of a potential reasonable accommodation, is fraught with uncertainty when evaluated by employers and employees as a potential accommodation. The Fourth Circuit recently addressed the reassignment dilemma in Ellege v. Lowe's Home Centers, LLC.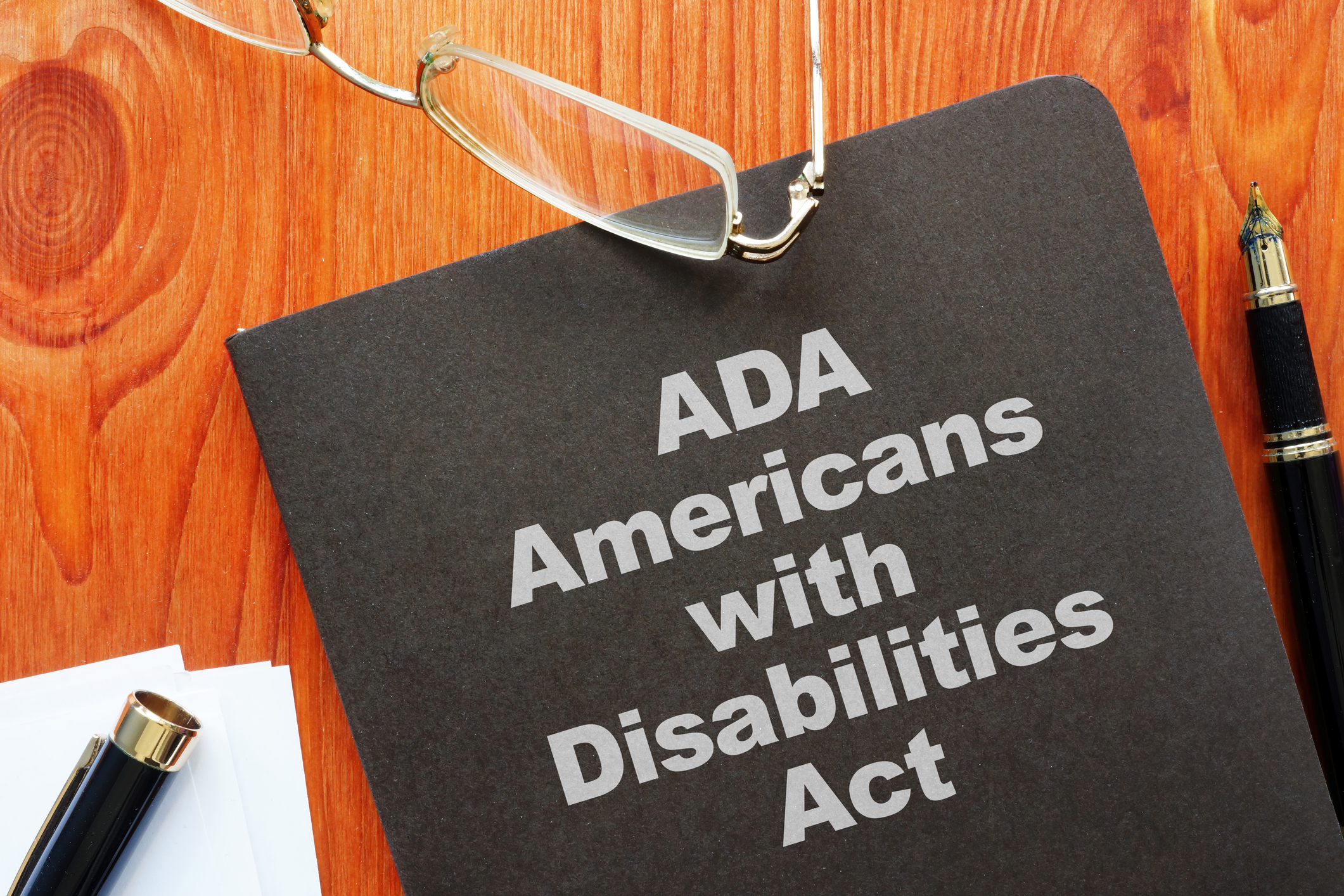 By: Philip Hinson
The Americans with Disabilities Act's (ADA) reasonable accommodation duty often creates frustrating uncertainty for employers and employees. There are myriad ways in which the reasonable accommodation process may create significant liability for an employer or cause an employee to forfeit important legal rights. Unfortunately, a simple formula to completely eliminate exposure arising from the reasonable accommodation duty's inherent uncertainty does not exist. There are many aspects of the duty that remain inherently opaque, including what types of modifications or adjustments afforded to an employee even constitute a reasonable accommodation.
Reassignment, a term used in the ADA's statutory language as an example of a potential reasonable accommodation, is fraught with uncertainty when evaluated by employers and employees as a potential accommodation. This is often because reassignment is closely tied to facially neutral employer hiring policies and inherently impacts the rights of other employees or external applicants who seek the available open positions also under consideration for possible reassignment. Uncertainty regarding the reasonableness of reassignment is heightened when an employer and employee are located within the footprint of federal appellate courts where important issues commonly tied to reassignment-based accommodation considerations lack guiding precedent.
A threshold question often at the heart of beginning the assessment of reassignment as a potential reasonable accommodation is whether the ADA requires an employer to provide reassignment to an open position equivalent to the one held by the disabled employee without considering other applicants. The U.S. Court of Appeals for the Fourth Circuit, which embraces Maryland, the Virginias, and the Carolinas, recently issued a published opinion that provides guidance to clarify this threshold question in the context of situations involving employers that seek to maintain - and actually follow - facially neutral policies that embrace hiring the best-qualified applicant regardless of any legally-protected status such as disability, race, or gender.
In Ellege v. Lowe's Home Centers, LLC, No. 19-1069 (4th Cir. Nov. 18, 2020), the Fourth Circuit addressed the reassignment dilemma in the relatively common context of an employer confronted with a longtime well-performing employee who developed permanent work restrictions, rendering the employee incapable of performing the essential functions of a long-held job. The opinion ultimately concluded that reassignment to a new position should be an "accommodation of last resort," and as such, the employer in this matter did not have to set aside its merit-based hiring policies to reassign an employee who could no longer perform his job because of his disabling condition. Rather, the employer only had to give the disabled employee the same chance as any other applicant for the jobs the employee sought.
Factual Background
In the Ellege case, Charles Ellege worked for Lowe's for over two decades. He earned multiple promotions, ultimately becoming a director and overseeing a dozen stores. As a director, Ellege worked between 50 and 60 hours each week, engaged in considerable driving and walking, and physically visited two stores each day to maintain store compliance and performance. Unfortunately, Ellege developed problems in his right knee, which necessitated several knee surgeries and made formerly effortless aspects of his job difficult because of pain. Lowe's agreed that Ellege could abide by his doctor's walking restrictions for a period of time and offered Ellege a motorized scooter. Ellege declined the offer. Ultimately, Ellege's doctor informed Lowe's that Ellege's restrictions would be permanent.
Lowe's then engaged Ellege to develop a course of action regarding his permanent restrictions and career. As the permanent restrictions limited the numbers of hours Ellege could work and walk on a daily basis, Lowe's determined he could not reasonably continue in the director position. Lowe's therefore spoke to Ellege about other career opportunities, agreed to network on his behalf for vacancies that interested him or, alternatively, offered to help shift him into a manager role with compatible physical demands.
Ellege did not pursue a move into a lower paying manager role, and instead applied for two director-level positions. Lowe's considered and rejected Ellege's applications under the company's succession planning and best-qualified hiring policies. Ellege subsequently accepted a severance package and resigned.

Ellege then sued Lowe's, contending, in part, that it violated the ADA by removing him from his director position and refusing to reassign him to either of the open director positions he sought. The trial court granted summary judgment in favor of Lowe's, holding that Ellege was not a qualified individual with a disability under the ADA because he could not perform the essential functions of his director job with or without reasonable accommodation, and that Ellege did not show that he was qualified for the other director jobs he sought. Ellege appealed, and the Fourth Circuit affirmed.
The Fourth Circuit's Analysis
The Fourth Circuit's well-reasoned analysis of Ellege's ADA claim began by assessing whether he was a qualified individual with a disability for purposes of his director position by determining that (1) the essential functions of the director position required Ellege to be able to walk 66% of the day, transport himself to and from his stores, and work over 40 hours each week, (2) Ellege could not perform the essential functions without reasonable accommodation, and (3) there was no reasonable accommodation available that would enable Ellege to perform the essential functions of his director position because once he rejected Lowe's offer of the scooter, the only remaining accommodation involved enlisting driving assistance from other employees, which, according to settled precedent, would be unreasonable.
After determining that Ellege could not perform the essential functions of his director position with or without reasonable accommodation, the Court analyzed whether and under what circumstances the ADA required Lowe's to reassign Ellege to a vacant position. The analysis began by noting that reassignment was "last among equals" in the pantheon of potential reasonable accommodations because of the impact preferential reassignment could have on disrupting the employer's discretion over hiring and the expectations of other employees, such that the misfortune of an employee like Ellege would not unfairly deprive others of opportunities for which they also labored.
The reassignment analysis also leaned heavily on the U.S. Supreme Court's guidance in U.S. Airways v. Barnett, 535 U.S. 391 (2002), a case in which the employer's disability-neutral, seniority-based hiring system trumped an employee's request for reassignment. Through its evaluation of Barnett, the Fourth Circuit determined that the ADA was designed to afford disabled employees the same opportunities as non-disabled colleagues without trampling the non-disabled colleagues' investment in their own careers by ignoring their expectations of consistent, uniform treatment. Accordingly, the Court held that contravention of Lowe's disability-neutral hiring policy, a succession system within a best-qualified system, would not be reasonable. Therefore, Ellege was not automatically entitled to reassignment at the expense of the other candidates who were better qualified.
The Fourth Circuit completed its ADA analysis by noting that Lowe's repeatedly extended reasonable accommodations (e.g., light-duty, offer of a motorized scooter, discussions of other positions) to ensure that Ellege's disability did not unfairly compromise his equality of opportunity at Lowe's. However, the ADA's core obligation of providing reasonable accommodation did not require the company to disavow its disability-neutral hiring policy to favor Ellege.
Significance of the Ellege Opinion
The well-reasoned Ellege opinion brings greater clarity, at least for now, to the status of reassignment in the reasonable accommodation quagmire. It underscores the importance of steps employers should take to enhance the efforts to comply with the reasonable accommodation duty, including (1) being highly attentive and responsive to the interactive process, (2) making good faith efforts to accommodate employee disabilities, (3) taking possible accommodation needs and actual accommodation requests seriously, and (4) assessing whether circumstances exist that entitle a disabled employee to special priority for reassignment. It is imperative that employers understand how the Ellege opinion may impact their employment decisions and risk of legal exposure.
For more information, contact the author of this alert or visit our Labor & Employment Practice page to find an attorney in your area. Subscribe to this blog to receive e-mail notifications when new material is posted.