Lewis Brisbois Opens Six New Offices Since Start of 2019, Reaching 50 Locations Nationwide
March 19, 2019
Lewis Brisbois is proud to announce that it now has 50 locations across 27 states, increasing the firm's national footprint and strengthening important practices in key markets and regions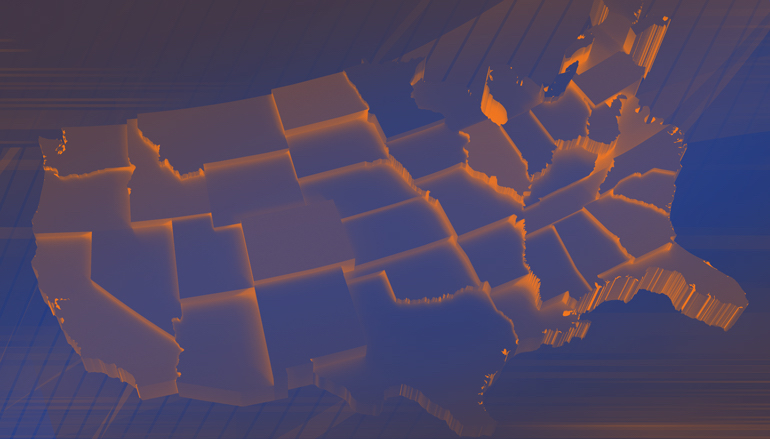 (March 19, 2019) - Lewis Brisbois is proud to announce that it now has 50 locations across 27 states, increasing the firm's national footprint and strengthening important practices in key markets and regions. This landmark was achieved, on the eve of Lewis Brisbois' 50th anniversary, with the opening of the firm's latest office in Savannah, Georgia, its eighth new office in the past six months, and the sixth to open since the beginning of 2019.
This recent growth is part of a strategy to bring the knowledge and experience of Lewis Brisbois' nationwide network (now over 1,350 attorneys) to parts of the country where the firm has identified a demand from existing and potential clients for the full suite of legal services Lewis Brisbois can provide. The lateral hires that have accompanied these openings are also a part of this strategy, each one of them an experienced and well-respected attorney in their field, who will help Lewis Brisbois develop its presence in these new locations.
You can read about the firm's newest offices and the teams running them by clicking on the links below.

September 19 – Lewis Brisbois Expands Northern CA Bay Area Presence with New Hires, Opening of Walnut Creek Location

November 6 – Lewis Brisbois Opens Reno/Tahoe, Nevada Office

January 15 - Lewis Brisbois Expands Eastern Seaboard Presence with Charlotte, N.C. Office

January 23 - Lewis Brisbois Expands Midwest Practice with St. Louis Office, Five New Attorneys

January 25 - Lewis Brisbois Boosts Antitrust Practice with Washington D.C. Partner Hire, New Office

January 29 - Lewis Brisbois Expands NW Indiana With New Partner Hire, Office in Schererville

February 6 - Lewis Brisbois Opens New Office in Salt Lake City with Team of Ten New Attorneys

March 4 - Lewis Brisbois Opens 50th Location Nationwide With New Office in Savannah, Ga.