Sarah Jessee Named Young Lawyer of the Year by Roanoke Bar Association
Roanoke, Va. (June 16, 2022) - Roanoke Associate Sarah Jessee was recently honored with the Roanoke Bar Association's (RBA) Young Lawyer of the Year Award. This award is presented annually to one outstanding young lawyer who has demonstrated dedicated service to the community and the legal profession.
Ms. Jessee received the award during the luncheon portion of the RBA's 97th Annual Meeting on June 14 at the Shenandoah Club in Roanoke. In addition, the RBA announced this news on its Facebook page, congratulating Ms. Jessee on the "very well-deserved honor" and noting, "We look forward to seeing what you accomplish in the future!"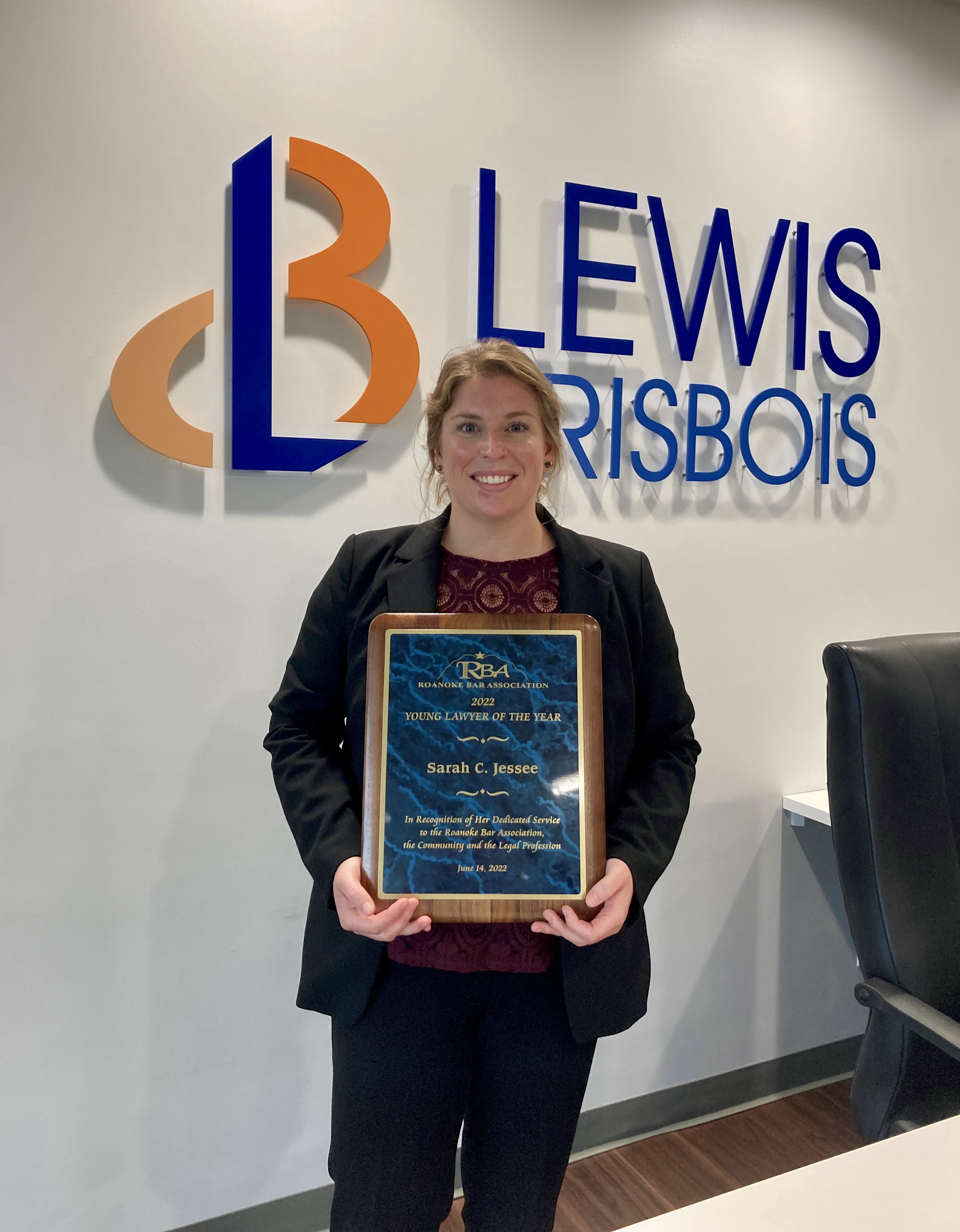 In discussing the award, Ms. Jessee said, "I am honored to receive this recognition and grateful for the opportunity to work with so many talented lawyers and judges in the Roanoke Bar Association. I am also proud to be a member of Lewis Brisbois - a firm that is not only deeply committed to its clients, but also to supporting its attorneys' involvement with community and legal organizations."
Ms. Jessee is a member of Lewis Brisbois' Medical Malpractice Practice and focuses on the defense of civil litigation matters. Prior to private practice, Ms. Jessee interned for judges on the Court of Appeals of Virginia and the U.S. District Court for the Eastern District of Virginia. She was recently recognized by Virginia Business Legal Elite in its Young Lawyer category.
Learn more about the RBA here and the Young Lawyer of the Year Award here.
Please join us in congratulating Ms. Jessee on this recognition.
Related Attorneys