Renee Mortimer Recognized as "Defense Lawyer of the Year" by DTCI
Highland, Ind. (November 21, 2022) - Northwest Indiana Managing Partner Renee J. Mortimer was recently named "Defense Lawyer of the Year" by the Defense Trial Counsel of Indiana (DTCI). She was officially recognized at a Board & Officers dinner the evening before the DTCI's annual conference, which took place in Michigan City, Indianapolis from November 17 to 18.
The DTCI gives out three awards every year as part of its annual conference, including "Defense Lawyer of the Year," "Diplomat," and "Outstanding Young Lawyer." This year, two recipients received the "Diplomat" recognition
"I am honored to receive this recognition from my peers and look forward to continuing my work with the DTCI," said Ms. Mortimer.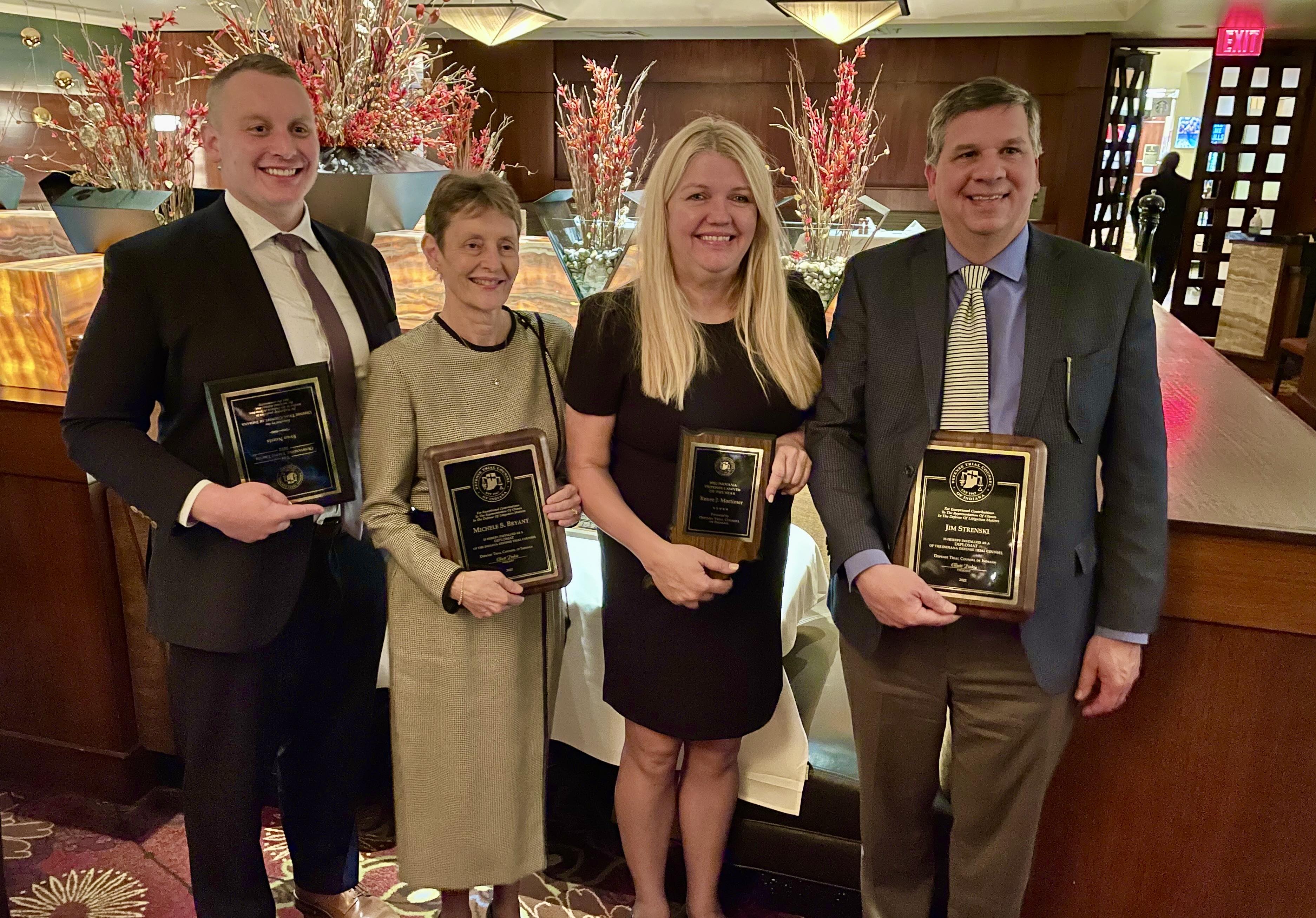 Pictured (L to R): Evan Norris (Drewry Simmons Vornehm; "Outstanding Young Lawyer" recipient), Michele Bryant (Dinsmore Shohl; "Diplomat" recipient), Ms. Mortimer, Jim Strenski (Paganelli Law Group; "Diplomat" recipient)
Ms. Mortimer is an Indiana native who began her legal career in Chicago but returned to the Hoosier State in 1998 and has practiced law there ever since. In addition to her office managing partner role, she is a vice chair of the firm's national General Liability Practice and a member of the Transportation Practice's 24/7 Rapid Response Team, handling matters concerning major trucking accidents, including managing incidents on-scene. Ms. Mortimer regularly defends clients against large and excess personal injury and property damage claims in both state and federal court in Indiana and Illinois.
Learn more about the DTCI here and the annual conference, in which Ms. Mortimer moderated a panel titled "Tips from the Bench – Making Connections with Judges, Juries, and Witnesses," here.
Related Attorneys