New York Trial Victory Alert - Spotlight on Trial Partner Alecia Walters-Hinds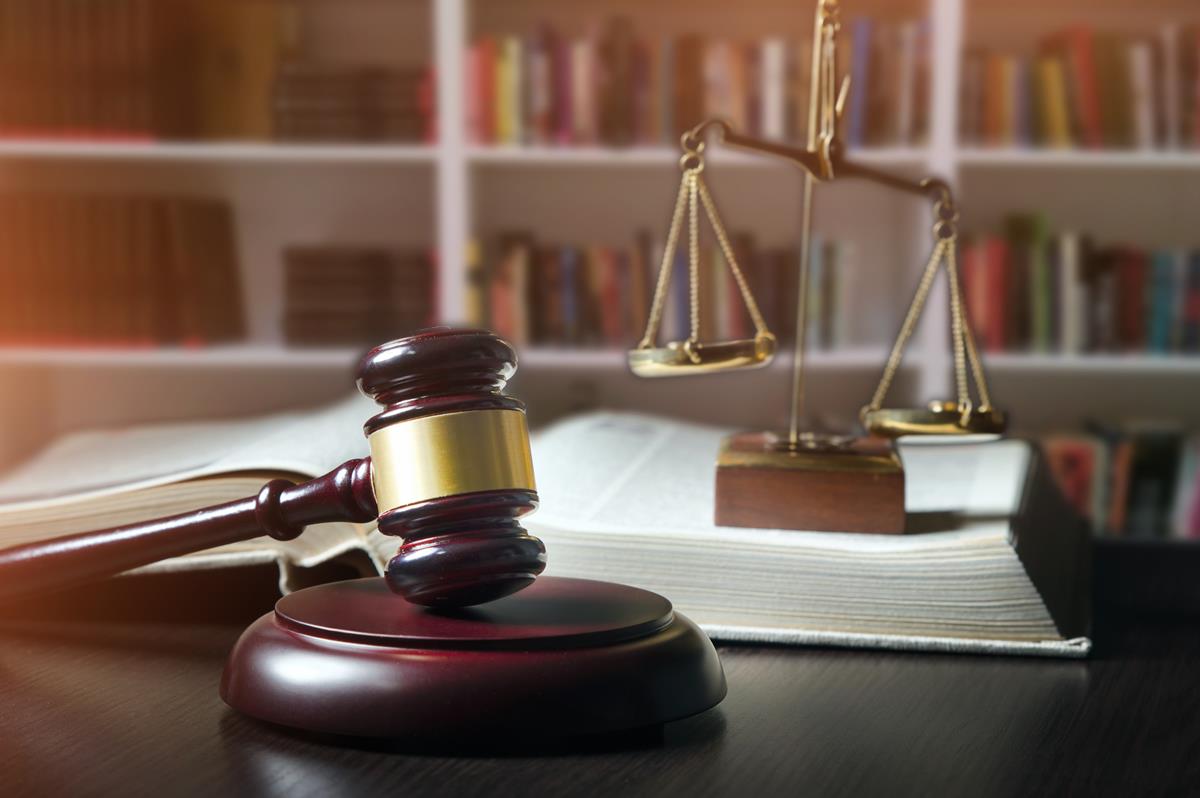 New York, N.Y. (May 19, 2020) - In this alert, we are excited to highlight the outstanding work of one of our exceptional New York Trial Partners, Alecia Walters-Hinds. Alecia is a seasoned litigator and vice-chair of Lewis Brisbois' General Liability Practice.
Specializing in catastrophic, high exposure, and often quite sympathetic and sensitive matters, Alecia has tried over 100 cases, achieving numerous favorable verdicts on behalf of her clients. She has extensive experience defending and winning transportation and general liability cases, New York labor law, and long-term healthcare and medical malpractice cases. Most recently, Alecia has been managing COVID-19 related litigation, and expects to continue representing both current and new clients in cases that arise as the pandemic continues.

While focusing her practice primarily in the New York metropolitan area, Alecia also dedicates her time to New York-based organizations. She currently serves as the President of the New York City Chapter of the American Board of Trial Advocates (ABOTA), as well as a member of the Metropolitan Black Bar Association (MBBA) and the Brooklyn Women's Bar Association (BWBA). Alecia was recently presented with the "Equity, Diversity and Inclusion Merit Award" at a Queens Joint Bar Association Black History event, in recognition of her contributions to the African-American community. Read more about this recognition below. She has also been recognized as a Super Lawyers Rising Star.
In addition to her work both in the courtroom and the community, Alecia has published articles in the New York Law Journal and the New York State Bar Association's One on One. She is also a frequent presenter of Continuing Legal Education courses on Trial Advocacy.
Alecia and her team believe in a client-centered model, which involves engaging in matters as early as possible and keeping clients informed. This model is evident in the cases highlighted below, which all involved highly sympathetic plaintiffs in venues already favorable to such parties, such as the Bronx, and all were successfully resolved through diligent trial prep and thorough legal analysis.
Continue reading to learn more about these cases, and read more about Alecia's background here.

Trial Partner Alecia Walters-Hinds Obtains Defense Verdict in Plaintiff-Friendly Bronx County for Trucking Client
New York Partner Alecia Walters-Hinds obtained a defense verdict in a trucking litigation matter in the plaintiff-friendly venue of the Bronx County Supreme Court in Bronx, New York. The plaintiff, a 26-year-old certified registered nurse, was a rear seat passenger in the co-defendant's vehicle. The operator of the co-defendant's vehicle lost control of his vehicle and ultimately crossed three lanes of travel into the lane of our client's tractor-trailer, where the collision occurred.
The injuries sustained by the plaintiff included severe fractures to the right leg, which required surgery, and multiple tears and fractures to the right knee, also requiring surgery. The plaintiff's medical expert testified that the plaintiff would need future knee replacements. The plaintiff argued that the tractor-trailer was operated at an unsafe speed under the conditions that existed at the time of the accident and had sufficient time to take evasive maneuvers to avoid the impact with the co-defendant's vehicle.
We argued under the emergency situation doctrine that the tractor-trailer driver was not negligent. Our client's driver was faced with a sudden emergency that could not have been reasonably anticipated. As a result, he did not have an opportunity to avoid the accident and acted as a reasonably prudent person would under similar circumstances.
The plaintiff's strategy was to establish just 1% liability on our client to trigger the New York Joint and Several Liability law. Under this law, if proven to be 1% or more at fault, our client would have been responsible for any jury verdict in excess of the co-defendant's minimal insurance policy limits. Prior to trial, the matter was mediated without a settlement. A high/low proposal was offered to the plaintiff and was rejected. During closing arguments, the plaintiff's counsel asked the jury to award $1.75 million in monetary damages. The settlement demand remained at $1 million throughout trial.
After a two-week trial, the jury issued a unanimous defense verdict for our client and found the co-defendant 100% at fault for the cause of the accident. We were able to prove that our client was not even 1% at fault for the cause of this accident. The six-figure monetary damages awarded to the plaintiff by the jury was issued only against the co-defendant.

New York Trial Team Obtains Defense Verdict in Pedestrian Knockdown Trucking Litigation in Kings County
New York Partners Alecia Walters-Hinds and Adam N. Schwartzstein obtained a defense verdict in a pedestrian knockdown and trucking litigation matter venued in the Kings County Supreme Court. In the case, an 86-year-old plaintiff was struck in a crosswalk by a tractor-trailer. As a result of the accident, she suffered various injuries, including degloving and crush injuries to both feet and ankles. Five toes were subsequently amputated, and the plaintiff was thereafter unable to walk.
The plaintiff relied on an accident reconstruction expert and a trucking "industry standards" expert who testified as to the alleged requirement that all tractor-trailers in New York City be equipped with crossover mirrors so as to observe blind spots. The plaintiff also used expert testimony to establish that the insured driver was on a non-truck route in New York City. We argued that the defendants' vehicle was not registered in New York and therefore was not required to have crossover mirrors. We further noted that there is no federal standard mandating the use of crossover mirrors on tractor-trailers. We also argued that the plaintiff left the curb without looking and with a flashing "do not walk" signal.
To further bolster our defense, we called a trucking industry expert with more than 30 years of experience who testified that crossover mirrors were not an industry standard nor required under federal law. We also called an accident reconstruction expert who testified that the plaintiff was in the driver's blind spot while the driver was stopped at a red light waiting for the light to turn green.
Regarding the operation of a tractor-trailer on non-truck routes, the plaintiff argued that the defendants were in violation of a New York State statute in that the defendants' tractor-trailer was being operated on a street that was not along the designated truck route within the borough of Brooklyn. We pointed out that truck drivers are allowed to deviate off route to arrive at their final destination.
A few weeks before trial, mediation failed to resolve the claim, and a high/low agreement was rejected by plaintiff's counsel. The settlement demand remained at $2.5 million throughout the trial. After a two-week trial, the jury deliberated for less than an hour before returning a unanimous defense verdict, with no damages were awarded to the plaintiff.

New York Trial Partners Secures Favorable Verdict For Housing Development Client in Bronx Premises Liability Matter
New York Partners Alecia Walters-Hinds and Sheryl S. Fyffe obtained a favorable verdict of less than 10% of the plaintiff's initial demand for a housing development corporation in a premises liability matter with a highly sympathetic plaintiff. In the case, an 11-year-old girl claimed she heard dogs barking and started to run when she tripped over a sidewalk on the defendant's housing development in the Bronx.
As a result of the accident, the plaintiff sustained tibial plateau fractures to both of her knees. She had open reduction with internal fixation surgery on both knees the following day, which also happened to be her birthday. She was bedridden for months due to knee immobilizers. Her mother sued the housing development corporation on behalf of her daughter for loss of consortium.
Understanding the emotional nature of the case, we took a straightforward approach, arguing that the surface involved was a typical New York City sidewalk. With the help of an orthopedic expert, we also argued that the plaintiff's fractures had healed and she had made a good recovery. Plaintiff's counsel relied heavily on sympathy, utilizing a physician expert who testified that he saw signs of arthritis, and claimed that the plaintiff would require additional surgeries to remove the pins and screws, as well as, eventually, bilateral knee replacements, based on the plaintiff's age. During summation, the plaintiff's demand was $8 million.
After a week-long trial, our client was found liable, but the jury only assessed less than 10% of the plaintiff's summation demand, which was also less than our final offer before trial.

Alecia Walters-Hinds Honored at Queens Joint Bar Association Black History Celebration
New York Partner Alecia Walters-Hinds (pictured below, 5th from left) was honored at the Queens Joint Bar Association Black History event "400 Years: A Celebration of African-American Heritage," a collaboration of the Macon B. Allen Black Bar Association, the Queens Women's Bar Association, the Brandeis Bar Association, the Queens County Bar Association, and the Caribbean Attorneys Network.
Held on February 28 at the Queens Theatre in Corona Park, the event honored several prominent African-Americans in the legal profession, and featured speeches and cultural displays celebrating African-American heritage.
In recognition of her contributions to the African-American community, Alecia was presented with the "Equity, Diversity and Inclusion Merit Award."
"It is such a great honor to be recognized by these wonderful organizations. I believe we must always lift others as we rise and I am truly blessed to be among these prominent recipients of such a prestigious award," Alecia said.
Please join us in congratulating Alecia on this recognition.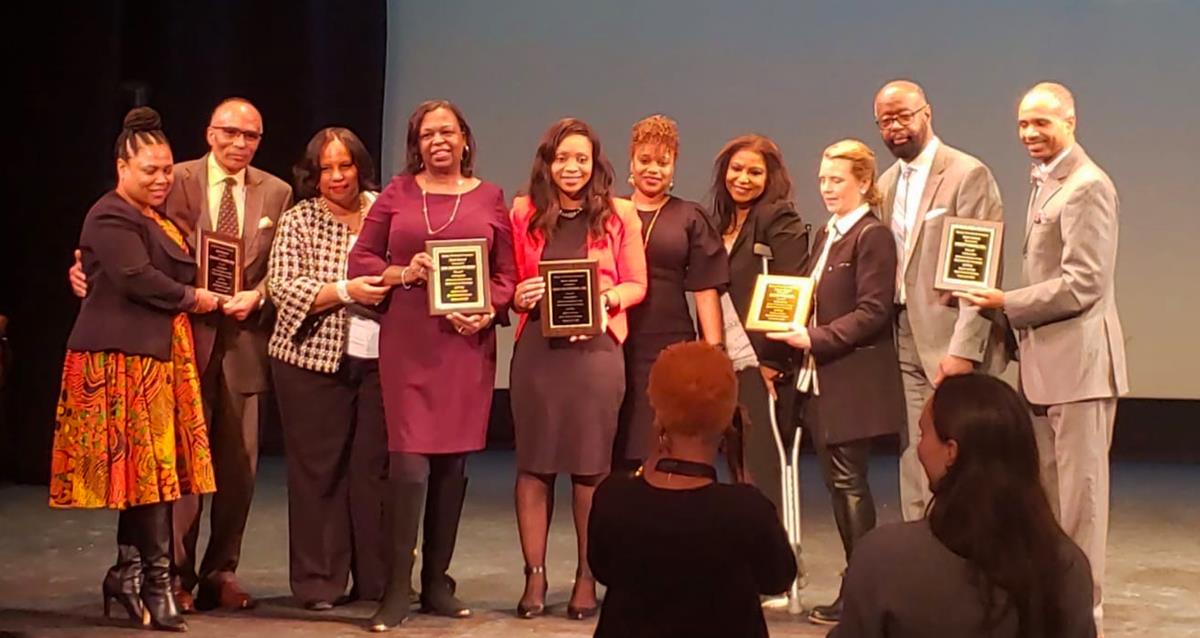 For more information on these cases, contact Alecia directly at 646.783.0940 or Alecia.Walters-Hinds@lewisbrisbois.com.
Our New York Trial & Appellate Partners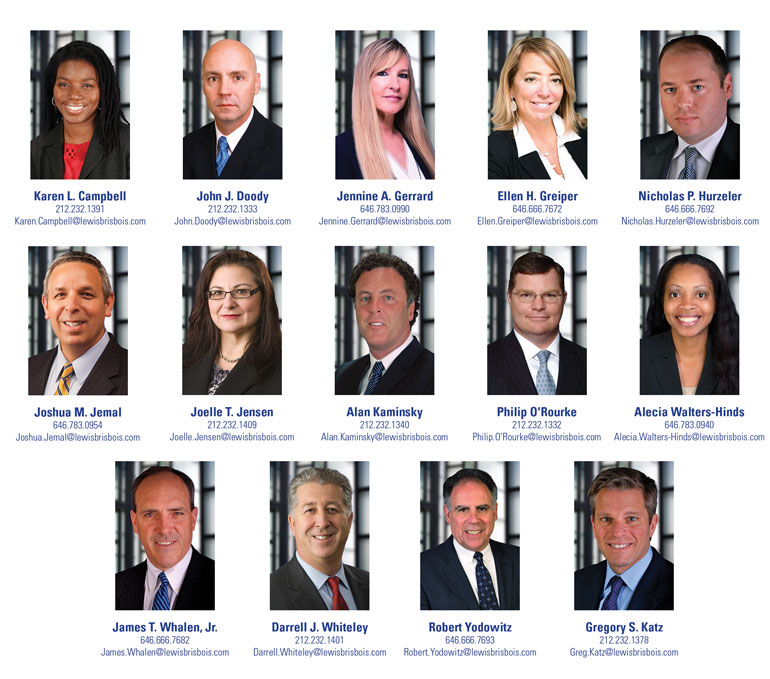 Related Attorneys