New York Trial Victory Alert - Spotlight on New York Trial Partner James T. Whalen, Jr.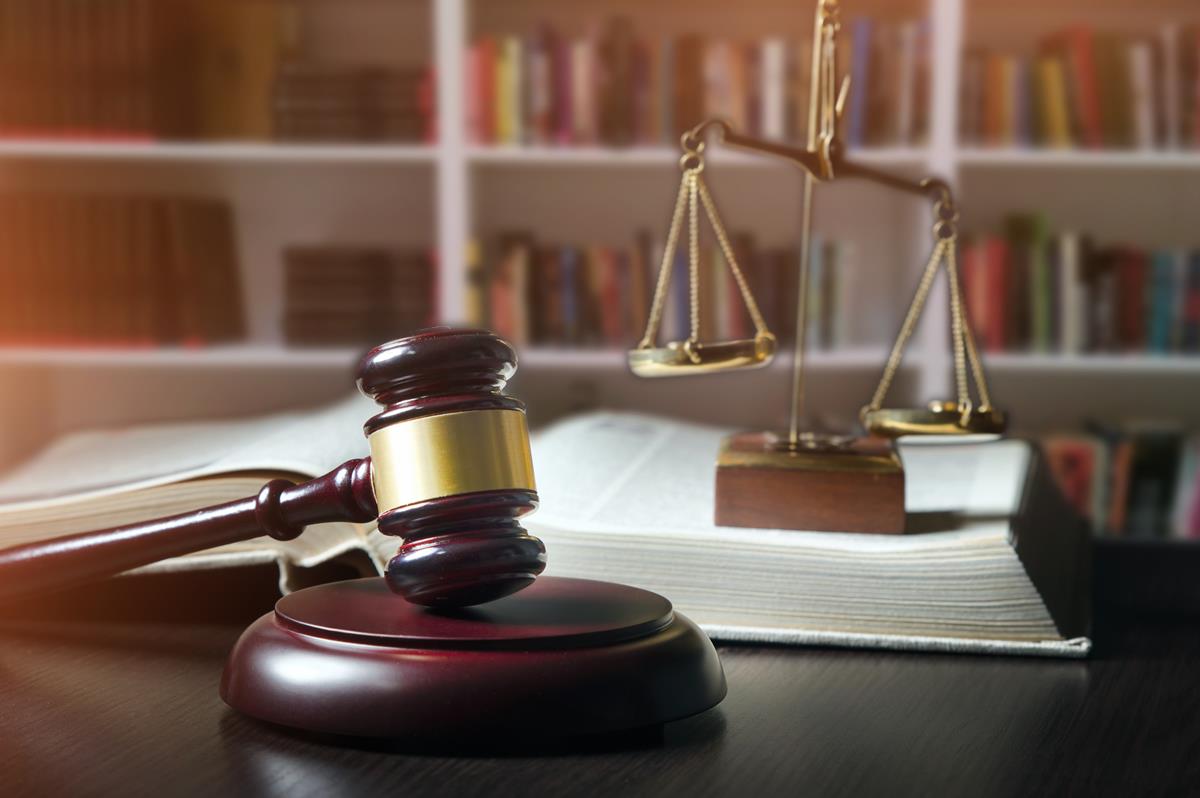 New York, N.Y. (March 11, 2020) - In this alert, we are pleased to bring you several recent very impressive trial wins from New York Trial Partner James T. Whalen, Jr.
Jim is a member of the firm's General Liability Practice and our National Trial Team. He is also a member of the prestigious, invitation-only American Board of Trial Advocates (ABOTA), and is perennially listed as a New York Super Lawyer.
In his more than 30 years of litigating, Jim has earned over 30 defense verdicts and taken hundreds of cases to trial, with many of his successes being won in the plaintiff-friendly venues of Brooklyn, Queens, and The Bronx.
Jim primarily focuses on matters involving premises liability, construction, transportation, and dram shop. Most of his trials involve cases with seven or potentially eight-figure exposure. Routinely faced with exorbitant damage claims in cases involving lumbar and cervical fusions, Jim is able to try the most complex cases against the leading plaintiffs' firms in New York.
With a competitive nature both in and out of the courtroom, Jim is an avid skier and hockey player, even after having a two-level cervical fusion and two lumbar disectomies. His personal experience with these types of neck and lumbar surgeries gives him first-hand knowledge of the injuries often claimed by plaintiffs, and an uncanny ability to explain and deemphasize such claims before juries. He is a valued member of our New York Trial and Appellate Teams and one of the many reasons our clients trust us to take their cases to trial when necessary.
Below, please see some of Jim's recent wins in some very tough cases.
New York Trial Team Obtains Defense Verdict in Double Pedestrian-Truck Collision Case with Multiple Surgeries Including Cervical Fusion
New York Partners James T. Whalen, Jr. and Kevin Zimmerman successfully obtained a defense verdict in New York Supreme Court after a jury found no evidence of negligence against our client following a three-week trial.
The plaintiffs were pedestrians who alleged that they were struck by the rear of our client's truck while it was operating in reverse. As a result of the accident, both plaintiffs required multiple surgeries each, with one undergoing a shoulder surgery and lumbar fusion and the other undergoing a shoulder surgery, lumbar fusion, and cervical fusion.
Throughout the course of trial, we were able to emphasize the various inconsistencies in the plaintiffs' respective versions of the subject accident. Both plaintiffs appeared for no-fault examinations under oath as well as depositions prior to giving their trial testimony. The plaintiffs were inconsistent throughout with respect to whether they were attempting to cross inside or outside of the crosswalk. Further, their testimonies varied as to the location of our client's truck when it first started to move and whether our driver could have observed them step down from the curb into the street. The testimony from our driver remained consistent throughout litigation in that he constantly checked his mirrors before reversing his vehicle a few feet in the parking lane. At no point did he ever observe the plaintiffs. We further relied on testimony from our accident reconstructionist expert to establish that our client's vehicle was traveling at most 4MPH at the time of the accident.
As this was a unified trial, we also challenged the plaintiffs' alleged injuries to further emphasize their lack of overall credibility. One of the plaintiffs had countless trips to the emergency room prior to the date of the accident wherein he alleged back pain. Despite these medical records, he denied prior back treatment when examined by many of his medical providers. Further, he had a history of oxycodone use. The other plaintiff had an extensive medical history of rheumatoid arthritis and fibromyalgia. With respect to the plaintiffs' shoulder surgeries, both plaintiffs possessed conditions within their supraspinatus tendons and acromions that were genetic in nature and not trauma related. We further highlighted the overall lack of complaints for any of these alleged injuries in the emergency room records immediately following the accident.
Plaintiffs' attorney asked for the jury to award $4 million for both plaintiffs (split $1.5 million and $2.5 million). The jury was persuaded by our arguments and found that our driver was not negligent for the happening of this accident. Despite this case involving two plaintiff pedestrians and multiple surgeries for each plaintiff, we were able to convince the jury that the plaintiffs' versions of the incident were inconsistent, that our driver had acted with ordinary care, and that the plaintiffs had placed themselves in a location where they should not have been without ordinary care.
New York Trial Team Obtains Defense Verdict in Two-Vehicle Accident Case
New York Partners James T. Whalen, Jr., Jennifer R. Oxman, and Nicholas P. Hurzeler, and Associate Ayinde Sawyer recently obtained a defense verdict in Queens County Supreme Court before Judge Pam Jackman-Brown. The case involved a two-vehicle accident between our client, a garbage truck hauler, and the plaintiff's personal vehicle as they were both attempting to make a left turn in Manhattan.
The plaintiff claimed the garbage truck struck her in the rear, while the truck driver claimed the plaintiff improperly made a turn from the middle lane of traffic and sideswiped him. The plaintiff alleged that as a result of the accident she had shoulder surgery, knee surgery, and neck and back injuries that would require future surgeries, and over $1 million in medical expenses.
We were able to obtain a missing documents charge as the plaintiff failed to produce photographs and repair records that would show where the alleged physical damage to her vehicle occurred. Specifically, the missing documents charge instructed the jury that they may conclude that if the photographs and repair records were produced in court, they would not have supported the plaintiff's position as to the location of the damage on the vehicles. At the end of trial proceedings, the jury rendered a full defense verdict for our client.
New York Office Obtains Defense Verdict for Municipal Bus Company
New York Partner James T. Whalen, Jr. obtained a defense verdict in Nassau County Supreme Court in a case involving a two-vehicle collision between our client, a Nassau Inter-County Express bus, and the plaintiff's vehicle at an intersection in Queens, New York. The plaintiff claimed he was sideswiped as he approached a traffic light when the bus struck his vehicle as it passed him. The bus driver claimed that the bus was stopped at the traffic light when the plaintiff's vehicle entered into his lane of travel and struck the bus. The plaintiff claimed to have sustained cervical disc herniations with cervical spine fusion surgery and made a seven-figure settlement demand.
In preparation for trial, we had numerous photographs taken at the scene of the accident, which showed the plaintiff's car and the bus at impact and lent credibility to the bus driver's version of the events. Additionally, we called an accident reconstruction expert who testified that his inspection of the accident site and his analysis of the photographs of the vehicles and the damage to the vehicles evidenced that the accident could not have occurred as the plaintiff claimed. The expert further testified that the physical evidence and the applicable physics were consistent with the bus driver's version of the events and that the accident was caused by the plaintiff's actions. The plaintiff did not call an accident reconstruction expert.
In summation, we stressed to the jury that both drivers had issues with their recollection but that "a picture is worth a thousand words." After a brief deliberation, the jury returned with a unanimous defense verdict on liability.
New York Team Secures Defense Verdict in Ambulance Case
New York Partners James T. Whalen, Jr. and Kevin Zimmerman obtained a defense verdict in the Bronx with a jury finding that both plaintiffs failed to meet New York's serious injury threshold despite both undergoing multiple surgeries.
The plaintiffs were both passengers in the co-defendant's vehicle, which was allegedly sideswiped by our client's ambulance. Both plaintiffs received treatment to the neck and back for bulges and herniations, and also underwent an arthroscopic knee surgery following the accident.
At trial, one of the plaintiffs conceded he made no complaints regarding his knees at his first physical therapy provider for more than four weeks. He also testified that he had not seen his operating doctor since 2013, except for a visit in 2018. The other plaintiff conceded that both vehicles were moving slowly at the point of impact. She acknowledged that she had not seen a doctor for five years before an October 2018 visit. She also confirmed that the physical therapy office she and the other plaintiff attended was across the street from her attorney's office. Further, we successfully cross-examined the plaintiffs' treating orthopedist, questioning him about his website where he appeared to solicit personal injury attorneys. Further, the orthopedist conceded that he did not know any of the details regarding the accident, including whether the plaintiffs were wearing seat belts, the severity of the impact, or what parts of the vehicles were involved.
In further support of our case, we presented testimony from an orthopedist and a radiologist. Both doctors noted the minor impact involved in the accident, as reported in the ambulance call report and emergency room records. Our orthopedist concluded that the mechanism of injury for the plaintiffs' claimed injuries was not present, and the radiologist testified that the plaintiffs' films following the accident showed no evidence of any trauma.
Both the plaintiffs' attorneys asked the jury to award in excess of $600,000. The jury was persuaded by our arguments and found that neither plaintiff sustained a "serious injury" caused by the accident under New York's threshold law, and never had to reach the questions concerning liability.
Despite being in an extremely plaintiff-friendly venue, we continue to have success in defending our clients in motor vehicle accidents involving minor impacts and/or side swipe accidents. Even in cases where the plaintiffs are innocent passengers, jurors are willing to accept the argument that minor collisions are not significant enough to cause the injuries alleged.
New York Team Trial Secures Favorable Settlement in Personal Injury Case Involving Claims of Cervical Fusion
New York Partners James T. Whalen, Jr. and Sydney S. Sanchez recently secured a favorable settlement during trial in New York Supreme Court, Bronx County. Plaintiff Benedicta Brito, a 52-year-old teaching assistant, alleged serious personal injuries after an insured bus made contact with her parked vehicle while attempting to pass. As a result of the accident, the plaintiff claimed cervical herniations at C4-5, C5-6, C6-7 and cervical bulge at C3-4 with radiculopathy requiring cervical discectomy and fusion in October 2014 (five months post-accident), lumbar herniations at L3-4, L4-5 and lumbar bulges at L1-2, L2-3 with radiculopathy, and left shoulder tear. The plaintiff alleged that she was no longer able to work as a teaching assistant and was also claiming lost wages. The plaintiff's settlement demand was $4,500,000.
In Brito v. Gomez, 2019 NY Slip Op 06452 (2019), decided on September 10, 2019, the New York Court of Appeals, the state's highest court, unanimously reversed a split panel of the Appellate Division, First Department, and granted our motion to compel discovery related to the plaintiff's pre-accident bilateral knee surgeries. Following that decision, we immediately obtained records showing the plaintiff's prior knee treatment dating back to 2009, following a workplace slip-and-fall accident. The records further revealed that the plaintiff had undergone three knee surgeries (one within the last six months), and was receiving treatment for knee problems that her doctor repeatedly documented were causing her to suffer tremendously.
At trial, we added the plaintiff's treating knee doctor to our witness list and subpoenaed him to testify as a witness for the defense. We also retained a spine surgeon who was prepared to testify that cervical fusion surgery was not indicated given the findings in her MRI films, and an expert biomechanical engineer who was prepared to testify that this type of low energy collision could not have resulted in the injuries that the plaintiff was claiming.
Additionally, there was a significant dispute as to whether the plaintiff was actually sitting in her parked car when the incident occurred. The insured driver and matron testified that the plaintiff was in fact outside her vehicle, standing on the sidewalk, when the incident occurred. The plaintiff was not listed on the police report, and we subpoenaed the police officer to testify that had she been in the vehicle, it would have been noted on the report.
Following the testimony of the insured driver and matron, and direct examination of the plaintiff, but prior to commencement of cross-examination, the plaintiff agreed to settle for $675,000, or 15% of her initial demand.
For more additional information on these cases, contact Jim directly at James.Whalen@lewisbrisbois.com.
Related Attorneys