Lewis Brisbois' New York Office Celebrates 20th Anniversary
New York, N.Y. (June 30, 2022) - On July 1, 2022, Lewis Brisbois will celebrate the 20th anniversary of the opening of its New York City office – the firm's first location outside of California. Since opening its doors in 2002 for the purpose of servicing one of its major insurance carrier clients, the office has grown to more than 160 attorneys and now serves clients across a broad range of practice areas and industries.
In speaking about the office's growth, New York Partner Jeffrey Gaylord, who helped open the location, noted, "I think it's a remarkable story. Some of our staff have been with us since the beginning. I think that speaks to the culture of the firm. The environment is very collegial. Every lawyer has an 'open door' philosophy. This aspect has been a great part of our success."
New York Administrative Partner Alan Kaminsky agreed. "It has been tremendous. I'm proud of everyone who has worked at the firm and who currently works at the firm," said Mr. Kaminsky. "We not only have the best attorneys, but we have great staff, great administrators, and great personnel. I'm proud of everyone who is part of this office."
History of Lewis Brisbois' New York Office
When Lewis Brisbois' New York office opened, establishing the firm's presence on the East Coast, only four lawyers, one secretary, and an office manager inhabited the space at 100 Wall Street. New York Partners Richard George and Jeffrey Gaylord had joined Lewis Brisbois from the New York-based firm of D'Amato & Lynch, LLP, with Mr. George serving as office managing partner of the new space until his passing in 2012. New York Partner Greg Katz then moved into that role and has served in it ever since.
"Our New York office continues to break new ground with expanding practice areas, diversity, and headcount growth," said Mr. Katz. "Our trial and appellate team help distinguish us from all other New York firms."
Notably, the opening of the New York office spurred the creation of Lewis Brisbois' current firm name. Prior to the establishment of the office, the firm was called Lewis, D'Amato, Brisbois & Bisgaard. Once the New York location opened, the firm changed its name to Lewis Brisbois Bisgaard & Smith for the dual purpose of avoiding confusion with the D'Amato & Lynch firm and recognizing Robert ("Bob") Gaylord Smith, who was serving as the managing partner of Lewis Brisbois' San Diego office and had been with the firm since its inception in 1979, as a named partner.
The Firm's New York Footprint Grows
Lewis Brisbois' New York office saw steady growth during its early years, ultimately moving from the original location on Wall Street into a much larger space on Water Street. Mr. Kaminsky recalls meeting with Bob Smith in the new and "relatively deserted" office space, when Mr. Smith told him, "I need you to fill all these offices." Mr. Kaminsky described being excited by what he deemed to be an "interesting challenge" and explained that today, he remains "grateful to [his] assistant Shadena Morant and Partner John Doody, who were instrumental" in supporting his undertaking of this endeavor. In 2010, the office moved to its current location at 77 Water Street, expanding from one and a half floors into three floors of office space. In 2019, they expanded again to a fourth floor.
In reflecting upon the development of the New York office's attorneys, staff, and client base, Mr. Kaminsky noted, "It's a real joy for me on a personal level to see a lot of people who have been with us for a long time succeed. I feel proud when our associates become partners. I feel proud when partners work their way up to equity partners, and when we get great results for our clients. We are now proud to represent many of the prominent insurance carriers as well as many Fortune 500 companies and others."
Moreover, Mr. Gaylord noted that much of office's growth has been the result of the attorneys' connections with others in the industry. "People want to be a part of it," he said. "Most of the expansion has happened through laterals joining the firm."
In addition, Mr. Kaminsky described the deep connections that the firm's New York attorneys and business professionals have developed over the years. Describing how they have come to one another's aid during the COVID-19 pandemic, he noted, "We share in each other's good times and bad times. It was our staff who kept the office up and running during COVID." He further explained that during Hurricane Sandy in 2012, the New York office sent heaters and food to employees and "was able to function at full capacity because everyone went out of their way to support each other – not only professionally but personally. We were working out of hotel conference rooms and people were staying at each other's homes," he said.
In discussing the ways in which the New York office has changed over the years, Mr. Kaminsky pointed out that the office's diversity has increased significantly, as have its trial capabilities. "It has been the hard work that everyone has put in to achieve these incredible accomplishments," he explained, adding, "On behalf of the entire Lewis Brisbois New York family, we thank the firm's founders for taking a chance on opening this office."
Looking ahead to the future, Mr. Katz said, "In the last decade, the New York office has more than doubled in size, and we expect the office to have over 200 lawyers by 2025."
Today, Lewis Brisbois' New York office is the firm's second largest office with more than 160 attorneys and 260 total personnel. Nationally, the firm has over 1,600 attorneys in 54 offices across 31 states and the District of Columbia, making it the 6th largest firm in the country by domestic headcount, according to Law360's list of the 400 largest U.S. law firms.
Learn more about Lewis Brisbois' New York office here and the firm here. Read the July 3, 2002 article from The Recorder about the opening of Lewis Brisbois' New York office here.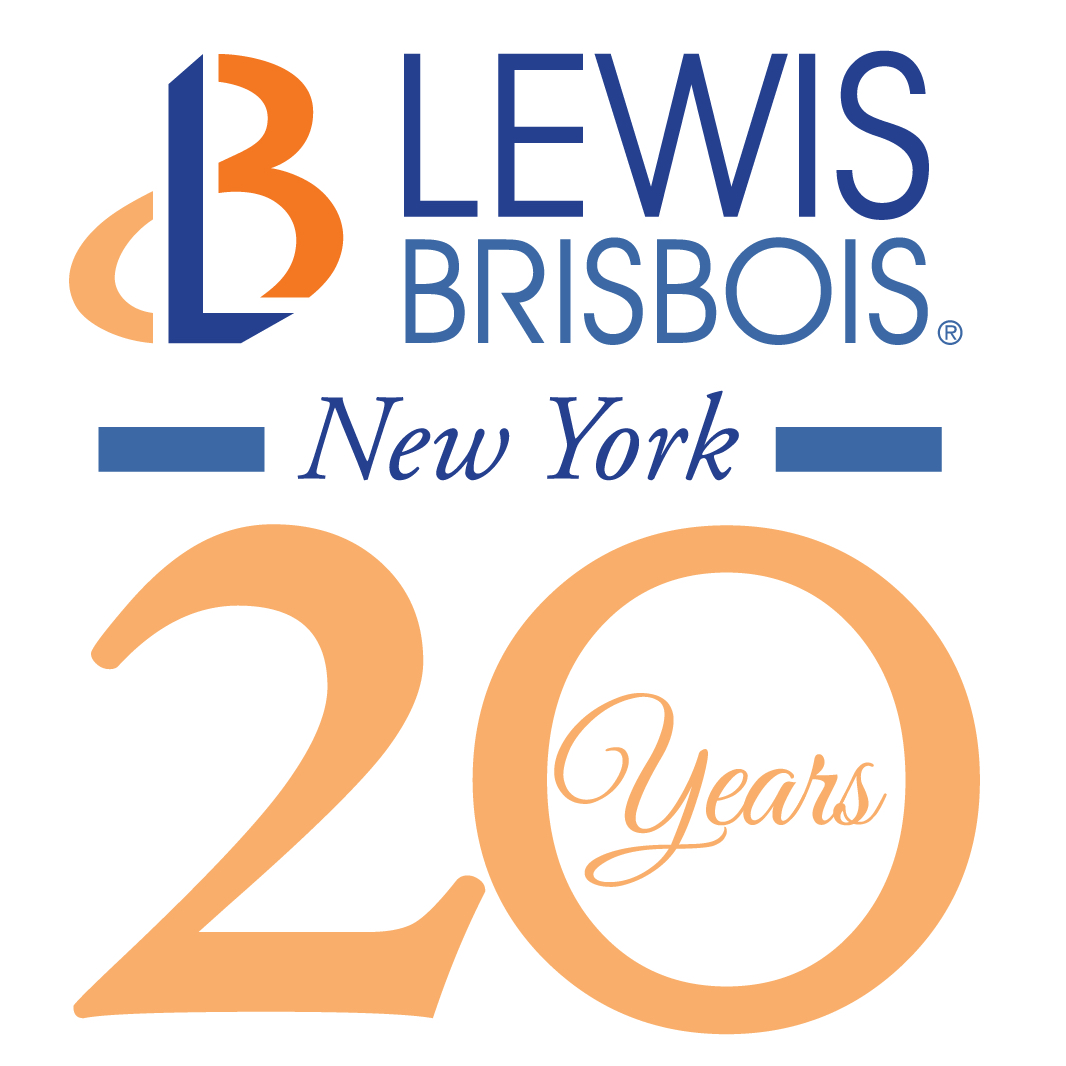 Related Attorneys