Lauren Motola-Davis, Jeffrey Liptrot Speak at Rhode Island Bar Association Annual Meeting
Providence, R.I. (June 17, 2019) – Providence Managing Partner Lauren Motola-Davis and Partner Jeffrey M. Liptrot recently spoke at the Rhode Island Bar Association Annual Meeting and Conference, which took place at the Rhode Island Convention Center from June 13 to 14.
Mr. Liptrot took part in a workshop titled "The Dos and Don'ts of Medical Depositions," which reviewed the ins and outs of medical expert depositions, and included a mock deposition of an actual medical doctor by Mr. Liptrot and his fellow panelist.
Ms. Motola-Davis joined a panel to present "Hot Topics in Animal Law" which covered key issues in this emerging practice area, including animal accommodations and emotional support animals and service.
The annual meeting featured dozens of CLE-approved presentations, and provided Rhode Island attorneys an opportunity to learn and improve their practice while networking with colleagues. Learn more about this event here.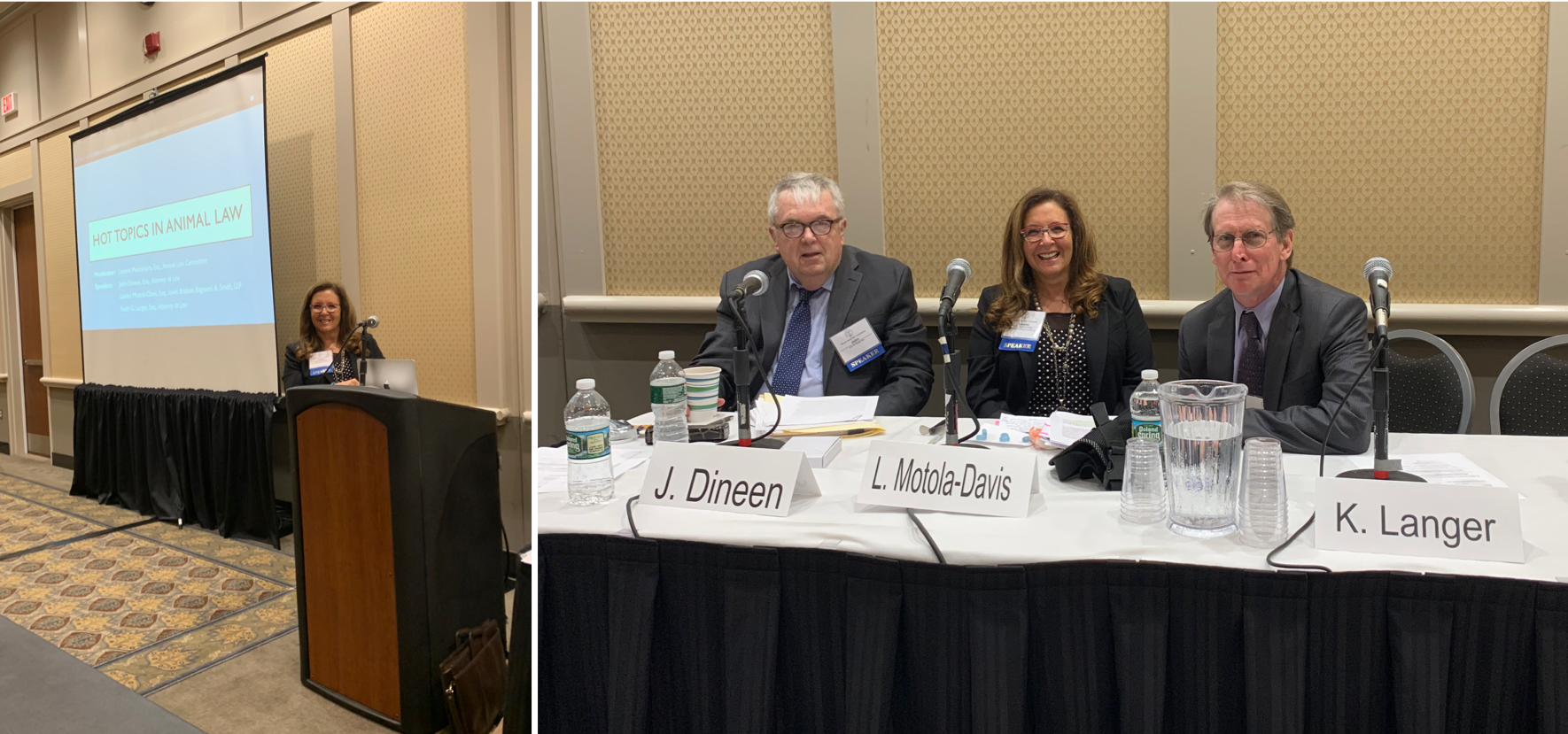 Related Attorneys