Lauren Motola-Davis Interviewed by Providence Business News on Being a Leader
Providence, R.I. (September 9, 2021) - Providence Managing Partner Lauren Motola-Davis was recently interviewed by Providence Business News (PBN) as part of her recognition at this year's Leaders & Achievers Awards, which celebrates individuals in the Providence area for their notable success and strong leadership both in their fields and the region. Ms. Motola-Davis spoke with the publication about what it takes to be a leader and how she maintains a positive work environment.
"One does not become a leader overnight," Ms. Motola-Davis told PBN. "You have to work your way up." She also noted that such work includes "total devotion to the entity, to the firm, to the employers," as well as being a team player. She explained, "Union is strength. I could not have become a leader without the hard work of the people who report to me – it's a team effort."
Ms. Motola-Davis further elaborated on the importance of empathy and creating a sense of belonging in the workplace, telling PBN "I try to interact with everyone on a personal level, to be cognizant of how they're feeling and what's going on in their families." She also noted the importance of levity in the office ("We laugh a lot during the day. Comic relief, I'm a big proponent of that.") and health and wellness in the form of daily yoga and meditation practice ("It's not unusual to find me doing a headstand in my office.")
Ms. Motola-Davis received her 2021 Leaders & Achievers Award at a ceremony on September 2. Award recipients were asked to select a song to accompany their walk up to the podium where they shared words of wisdom and advice for the younger generation on becoming a leader. Ms. Motola-Davis selected "Ain't No Mountain High Enough" and spoke about how the song relates to leadership. She told the audience that no barrier or obstacle should stand in one's way in reaching one's objective, noting that the song is a tribute to determination and perseverance - both keys to becoming a leader. You can see photos of Ms. Motola-Davis at the ceremony below. Lewis Brisbois was a proud sponsor of this event.
Ms. Motola-Davis is a co-chair of Lewis Brisbois' Workers' Compensation Practice and has almost three decades of trial practice and civil litigation in a broad range of subject matters, including admiralty, employment discrimination, personal injury, and workers' compensation matters. She has argued successfully before the Rhode Island Supreme Court on numerous workers' compensation matters, and frequently provides education and training for clients on related legal topics.
Read the full PBN interview here (subscription may be required). Learn more about Ms. Motola-Davis' recognition here.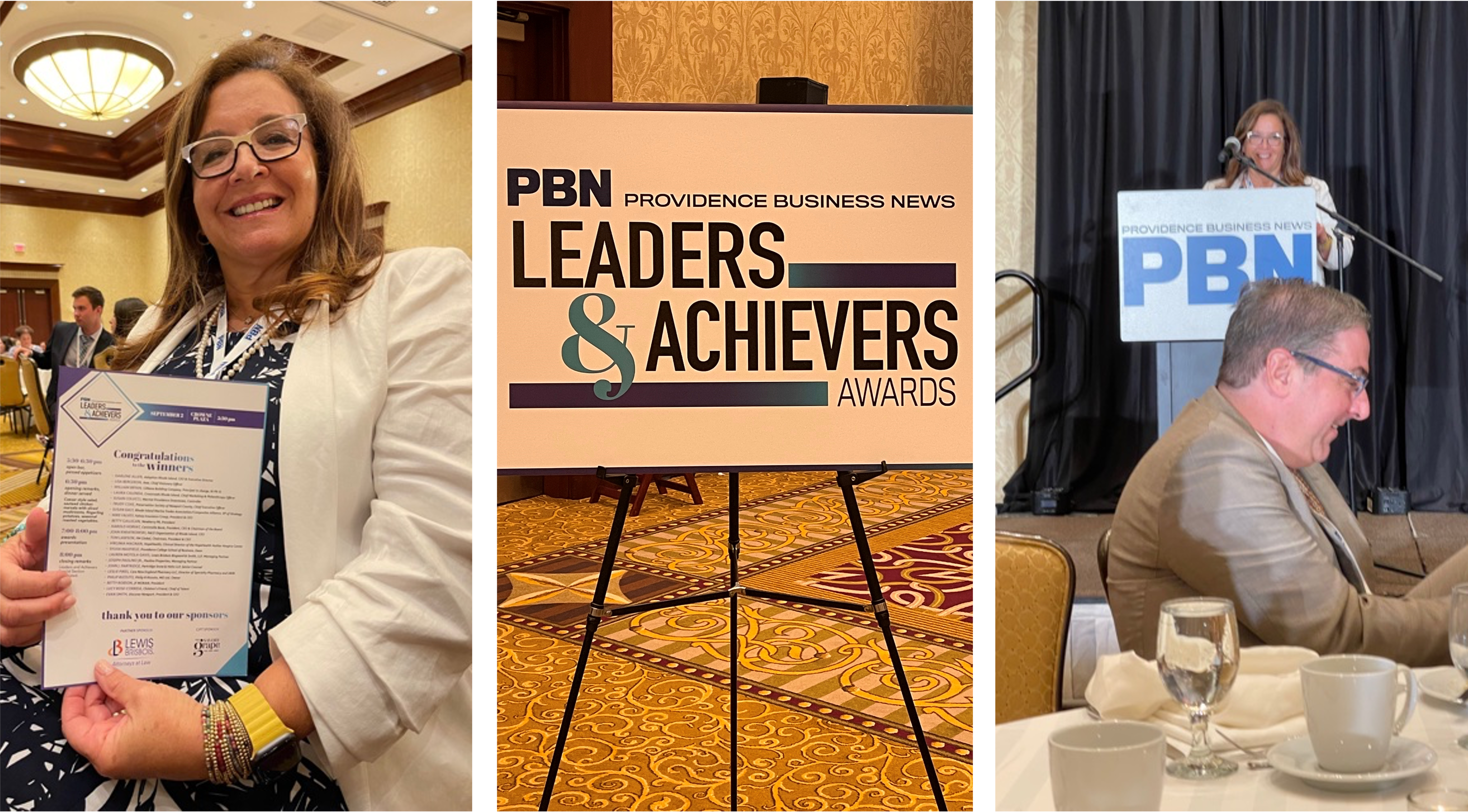 Ms. Motola-Davis accepting her Leaders & Achievers award.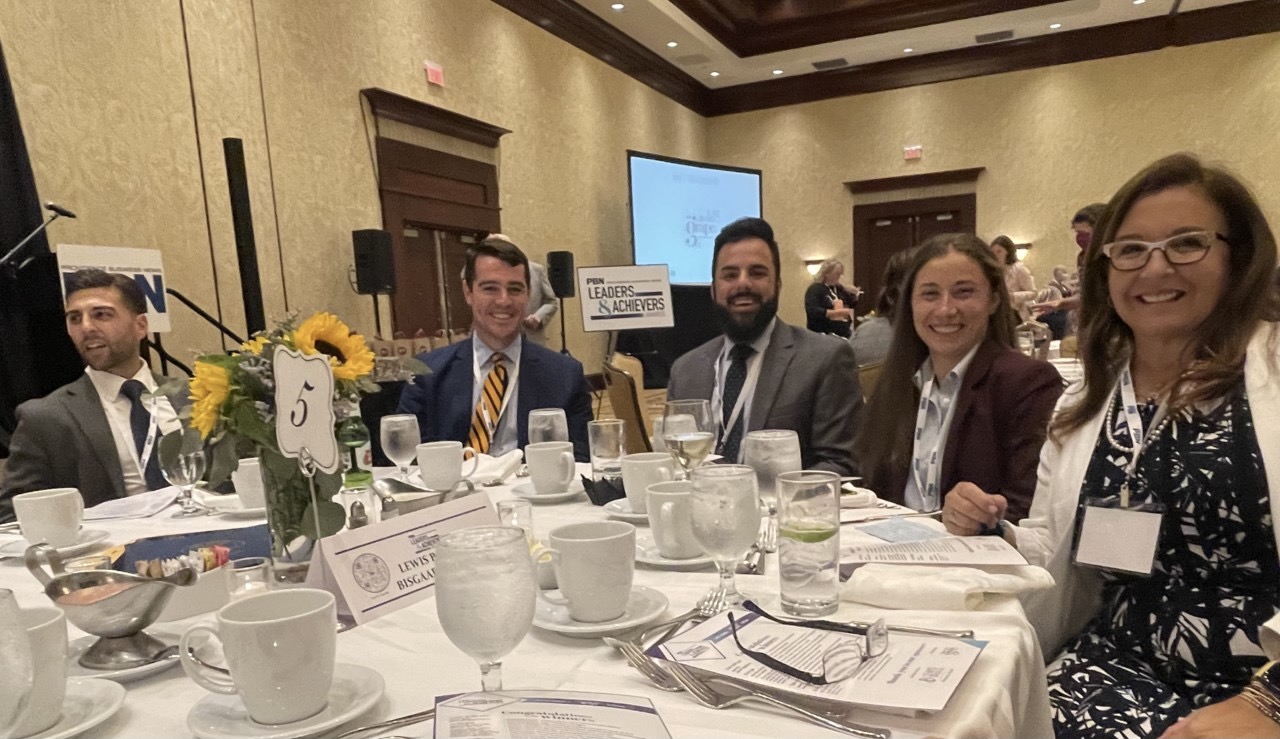 Pictured L-R: Associate Travis J. DeCosta, Associate Patrick C. Coyne, Partner Joseph P. Carnevale IV, Associate Nicole L. Andrescavage, Ms. Motola-Davis
Related Attorneys