Arthur Cunningham Presented with 2018 ABOTA Civility Award
Riverside, CA (December 20, 2018) – San Bernardino Partner Arthur K. Cunningham was presented with the 2018 Civility Award by the San Bernardino/Riverside Chapter of the American Board of Trial Advocates (ABOTA) on December 7, 2018 at a dinner held at the Mission Inn in Riverside, CA. The award was presented by fellow San Bernardino Partner John M. Porter, a previous recipient of the award.
During the presentation, accolades from Mr. Cunningham's colleagues and peers were read, including the following comments by Chief Judge Virginia A. Phillips, United States District Court for the Central District of California: "During the twenty-five years that Mr. Cunningham has appeared before me, he has always displayed the highest standards of ethics and civility. He is consistently courteous and respectful to everyone in the courtroom, including the jury, court staff, opposing counsel, and the judge."
Judge Philips continued: "He is also consistently prepared and knowledgeable about all aspects of his case. In short, he combines excellence as a zealous advocate for his client with a calm, courteous and thoroughly professional demeanor. I encourage my law clerks - who are new lawyers - to watch him in trial or law and motion matters, as he is the sort of lawyer I hope they will emulate."
Mr. Cunningham is a member of Lewis Brisbois' Labor & Employment Practice and has more than 20 years of experience litigating complex matters in state and federal courts and courts of appeal.
Lewis Brisbois congratulates Mr. Cunningham on this recognition and his decades of civility in and out of the courtroom.
ABOTA is a national association of experienced trial lawyers and judges who are dedicated to preserving the civil jury trial and educating and training trial lawyers. Lewis Brisbois has more than 30 trial attorneys who have been inducted into the association. View the full list of Lewis Brisbois' ABOTA members here.
Photo: Mr. Cunningham receiving the award from Mr. Porter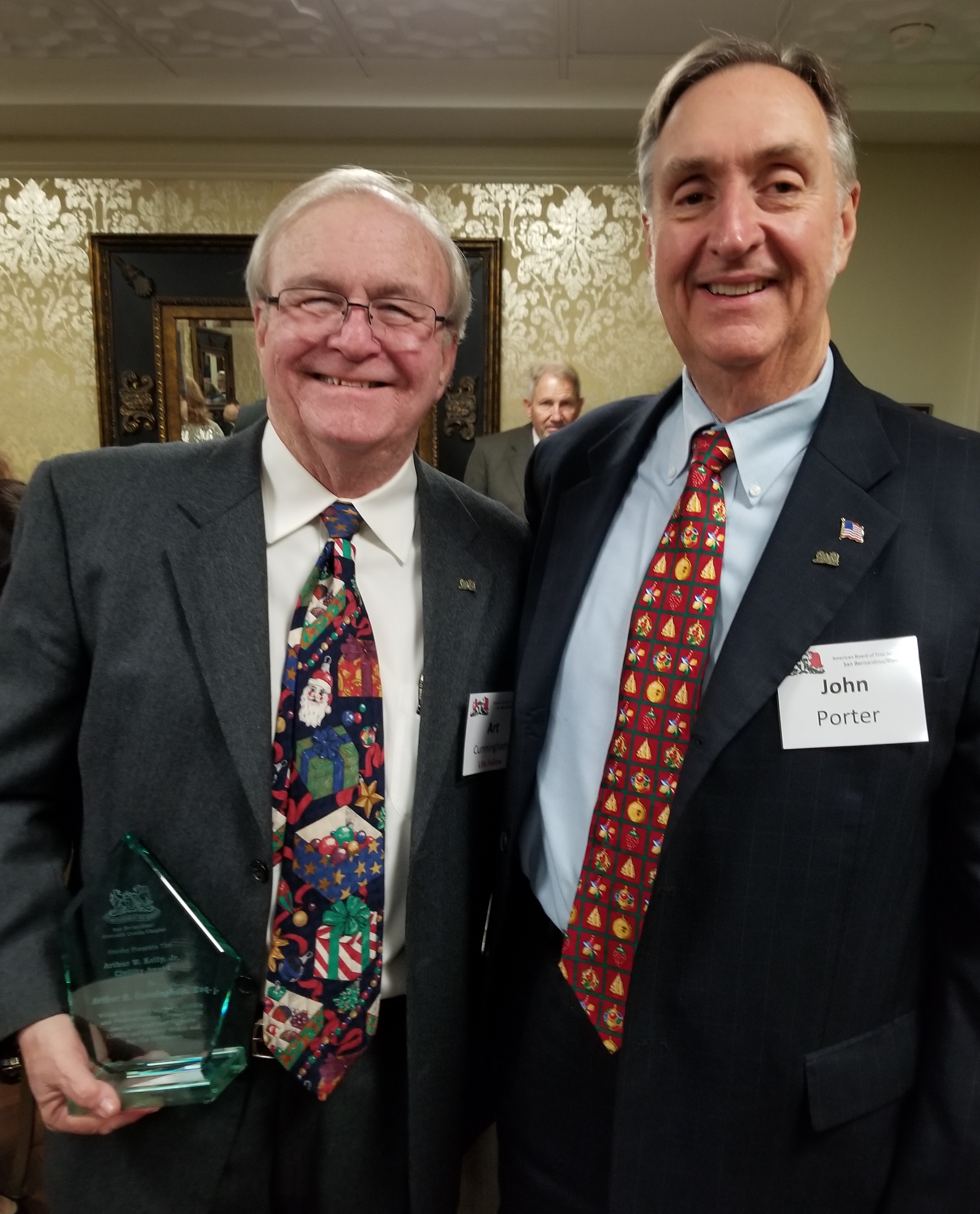 Related Attorneys