"The Answer is Clear": U.S. Supreme Court Outlaws LGBTQ+ Employment Discrimination. What's Next?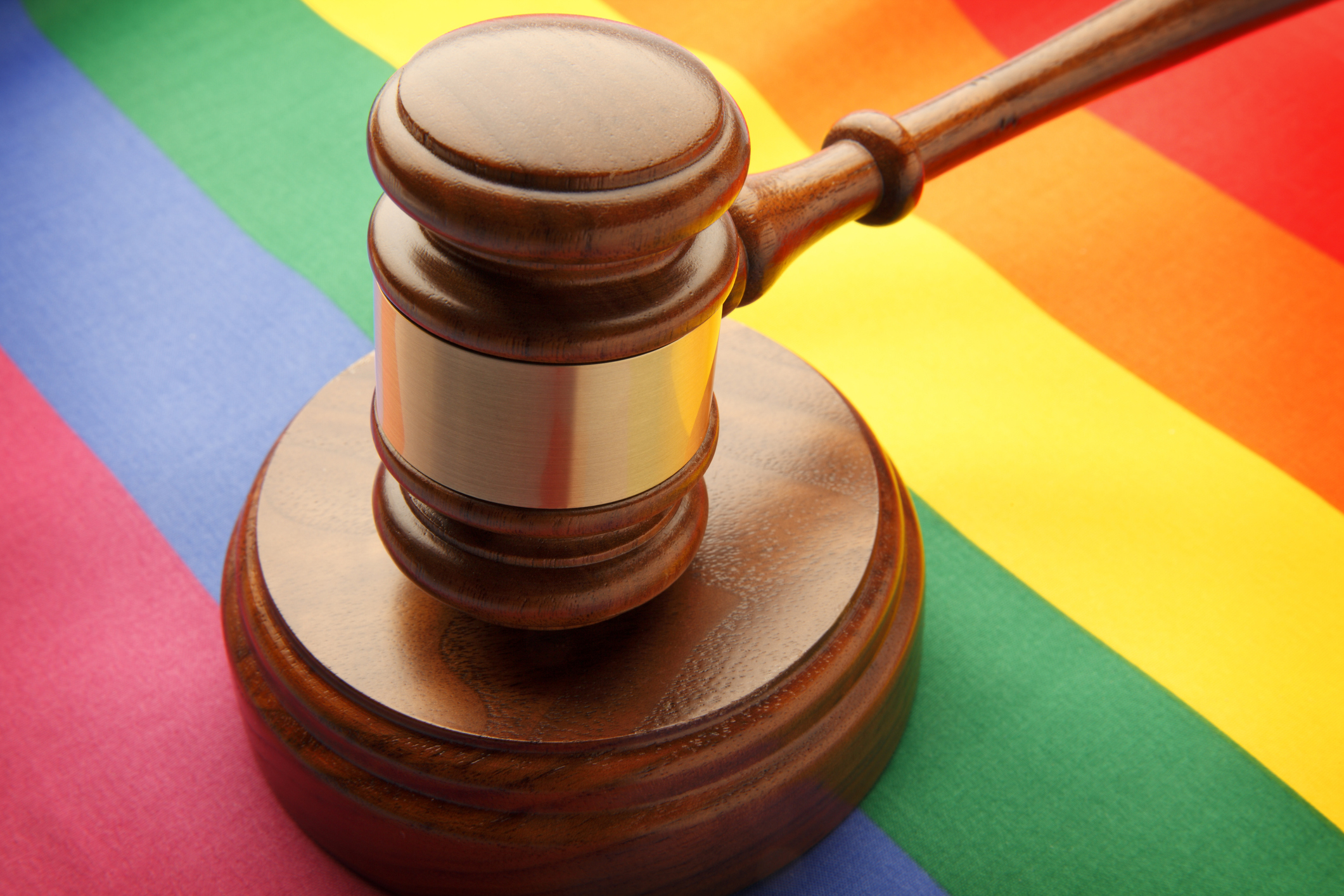 June 15, 2020 (Washington, D.C.) - On June 15, 2020, the United States Supreme Court held that Title VII, the federal employment law that prohibits discrimination "because of sex," bars discrimination based on an individual's sexual orientation and transgender status. Conservative Justice Neil Gorsuch, joined by Chief Justice John Roberts and four liberal members of the court, crafted the 6-3 opinion granting nationwide protection to LGBTQ+ employees. In its opinion, the Court stated that "an employer who fires an individual merely for being gay or transgender violates Title VII." Bostock v. Clayton Cty, 590 U.S. __ (2020).
Three related LGBTQ+ workplace cases were before the Court. The Court held argument on October 8, 2019 in Bostock v. Clayton County; Altitude Express v. Zarda; and R.G. & G.R. Harris Funeral Homes Inc. v. U.S. Equal Employment Opportunity Commission. These cases garnered national attention from the LGBTQ+ community, its allies, and other interested parties. The Supreme Court held that all three claims are actionable under Title VII.
Federal Circuit Splits and the Supreme Court's Answer
Before the Court's ruling, the federal appellate courts were split on Title VII's LGBTQ+ protections. Only the Second and Seventh Circuits found sexual orientation and transgender Title VII claims actionable. The Equal Employment Opportunity Commission (EEOC) clearly expressed its agreement with an interpretation of Title VII that allows these claims. Even so, the Trump administration argued that Title VII does not apply to LGBTQ+ workers. In the past, the Sixth and Eleventh Circuits held that gender nonconformity was a basis for actionable sex discrimination.
United States Supreme Court precedent has generally prohibited sex stereotyping and gender policing in the workplace. Sex stereotyping prohibitions, originally laid out in Price Waterhouse v. Hopkins, were reaffirmed and broadened in Oncale v. Sundowner Offshore Services Inc. to apply to same-sex discrimination. See Price Waterhouse v. Hopkins, 490 U.S. 228 (1989); Oncale v. Sundowner Offshore Servs., 523 U.S. 75 (1998).
Many legal commentators expected an extension of sex discrimination prohibitions to sexual orientation and transgender status. Others anticipated a repeat of Justice Gorsuch's Tenth Circuit Hobby Lobby ruling on contraceptive mandates, where he argued that those with religious beliefs should not be required to "bear moral culpability" and "assist others in committing wrongful conduct." Hobby Lobby Stores, Inc. v. Sebelius, 723 F.3d 1114 (10th Cir. 2013). Hobby Lobby appeared to call for a balance of religious rights and transgender equality rights.
In Bostock, the Court declined to address the intersection between Title VII and religious freedoms. See Bostock v. Clayton Cty, 590 U.S. __ (2020). It noted, "[w]e are also deeply concerned with preserving the promise of the free exercise of religion enshrined in our Constitution." Id. "But how these doctrines protecting religious liberty interact with Title VII are questions for future cases . . . ." Id. Harris Funeral Homes unsuccessfully pursued a Religious Freedom Restoration Act (RFRA) defense in the lower court and did not seek U.S. Supreme Court review of that adverse outcome. Procedurally, no religious freedom claim was before the Court in these cases. "[N]one of the employers before us today represent in this Court that compliance with Title VII will infringe their own religious liberties in any way." Id.
Now, for Title VII and LGBTQ+, "the answer is clear." Id. Gorsuch writes, "n Title VII, Congress adopted broad language making it illegal for an employer to rely on an employee's sex when deciding to fire that employee. We do not hesitate to recognize today a necessary consequence of that legislative choice: An employer who fires an individual merely for being gay or transgender defies the law." Id.
The Court had no difficulty extending Title VII protections to terminations because of the employee's LGBTQ+ status. "[D]iscrimination based on homosexuality . . . necessarily entails discrimination based on sex; the first cannot happen without the second." Id. And, "y discriminating against transgender persons, the employer unavoidably discriminates against persons with one sex identified at birth and another today." Id.
Background on Bostock, Zarda, and Harris Funeral
Bostock and Zarda were actions brought by two openly gay employee-plaintiffs. Harris Funeral was brought by a transgender former employee.
Bostock v. Clayton County
Gerald Bostock began working for Clayton County, Georgia, as a child welfare services coordinator in 2003. During his ten-year career with Clayton County, Bostock received positive performance evaluations and numerous accolades. In 2013, Bostock began participating in a gay recreational softball league. Shortly thereafter, Bostock received workplace criticism for his participation in the league and for his sexual orientation, generally. The lawsuit alleges that, during a meeting where Bostock's supervisor was present, at least one individual openly made disparaging remarks about Bostock's sexual orientation and his participation in the softball league. Around the same time, Clayton County informed Bostock that it would be conducting an internal audit of the program funds he managed. Shortly after, Clayton County terminated Bostock allegedly for "conduct unbecoming of its employees."
Bostock filed a Title VII lawsuit against Clayton County, alleging discrimination based on his sexual orientation. His claims were dismissed at the district court level because the U.S. Court of Appeals for the Eleventh Circuit interpreted Title VII to exclude discrimination based on sexual orientation. The Eleventh Circuit summarily affirmed the dismissal of Bostock's claims in a two-page opinion and later denied rehearing before a panel of its judges.
Altitude Express v. Zarda
In 2010, Donald Zarda worked as a sky-diving instructor at Altitude Express. Part of his job was to participate in tandem skydives with clients. Zarda was necessarily strapped in close proximity to the skydiving clients. As a gay man, Zarda sometimes told female clients about his sexual orientation to address any concern they might have about being secured to a male for a tandem skydive. On one occasion, after Zarda informed a female client about his sexual orientation and performed the tandem jump with her, the client alleged that Zarda had inappropriately touched her and disclosed his sexual orientation to excuse his behavior. In response to this complaint, Zarda's boss fired him. Zarda denied touching the client inappropriately and claimed that he was fired solely because of his verbal reference to his sexual orientation.
After the Second Circuit U.S Court of Appeals affirmed the district court's grant of summary judgment in favor of Zarda's employer, Zarda sought rehearing before the Circuit's panel. In direct contradiction to Bostock and the Eleventh Circuit, the Second Circuit panel held that discrimination based on an employee's sexual orientation was actionable as a subset of sex discrimination under Title VII.
R.G. & G.R. Harris Funeral Homes Inc. v. U.S. Equal Employment Opportunity Commission
Aimee Stephens (formerly Anthony Stephens) worked as a funeral director at R.G. & G.R. Harris Funeral Homes, Inc., which is a closely held for-profit corporation that operates several funeral homes in Michigan. The family-owned funeral home is Christian-based with a mission statement prioritizing God and instituting a gender-specific dress code. For most of her employment at the funeral home, Stephens lived and presented as a man. After five years, Stephens sent a letter to the owner, Thomas Rost, informing him that she intended to have sex reassignment surgery, but first had to live and work as a woman for one year. Shortly after, she was terminated. As grounds for termination, Rost cited the public not accepting her transition or causing disruption to grieving families. Rost further stated that if he allowed her to continue working, he would violate God's commands.
Ultimately, the EEOC filed a complaint against the funeral home. The district court held for the funeral home, reasoning that, while there was evidence of employment discrimination on the basis of sex, RFRA prevented the EEOC from enforcing Title VII contrary to the owner of the funeral home's sincerely held religious beliefs. Contrary to the district court, the U.S. Court of Appeals for the Sixth Circuit held that enforcing Title VII was the least restrictive means of combatting sex discrimination and the EEOC was entitled to summary judgment. The Circuit reasoned that employing Stephens would not substantially burden the Rost's religious exercise.
In the course of the appellate process, both Mr. Zarda and Ms. Stephens passed away. All three cases advanced to the U.S. Supreme Court where they were heard together. The judgments of the Second and Sixth Circuits were affirmed, and the judgment of the Eleventh Circuit was reversed and remanded.
Wise Words for Employers
Unlawful sex stereotyping occurs when an individual endures adverse employment treatment because he or she does not conform with the rest of his or her gender. Following the Supreme Court ruling today, "[t]he statute's message for our cases is . . . simple and momentous: An individual's homosexuality or transgender status is not relevant to employment decisions." Bostock v. Clayton Cty, 590 U.S. __ (2020). Employers may no longer participate in workplace discrimination against the LGBTQ+ community.
Harris very likely changes how employers may create and apply dress code policies. How can employers enforce a certain dress code and avoid liability for transgender discrimination? Crafting a dress code policy for binary genders – male and female – is relatively easy. So long as there is a business purpose, employers can require employees to dress as needed, subject to the Price Waterhouse precedent. However, issues arise with gender-nonconforming employees. Gender-nonconforming employees include those workers who are in the beginning stages of transitioning from one biological sex to a different gender and those who are intersex—a person lacking sexual anatomy.
Any dress code policy must be backed by a legitimate business need or justification for the sex-based dress code or appearance requirement. Employers must avoid language that requires employees to conform to gender norms. This means avoiding policies requiring suits and ties for men and skirts and jackets for women. The policy must allow employees to dress consistent with their gender identity, which may be intersex, but achieve the employer's goals for appearance. What's the key? Make the policy gender neutral!
Employers must consider this ruling when both drafting workplace policies and procedures and when making employment-related decisions.
For more information on the holding in this case, contact the author of this post or visit our Labor & Employment Practice page to find an attorney in your area.
Authors:
Jon Olafson, Partner
Alan L. Rupe, Managing Partner - Kansas City, MO - Wichita, KS
Colby Everett, Associate
Editor:
Jade McKenzie, Associate
Related Practices
Related Attorneys