Standstill: New Jersey Courts Continue to Suffer from Dearth of Judges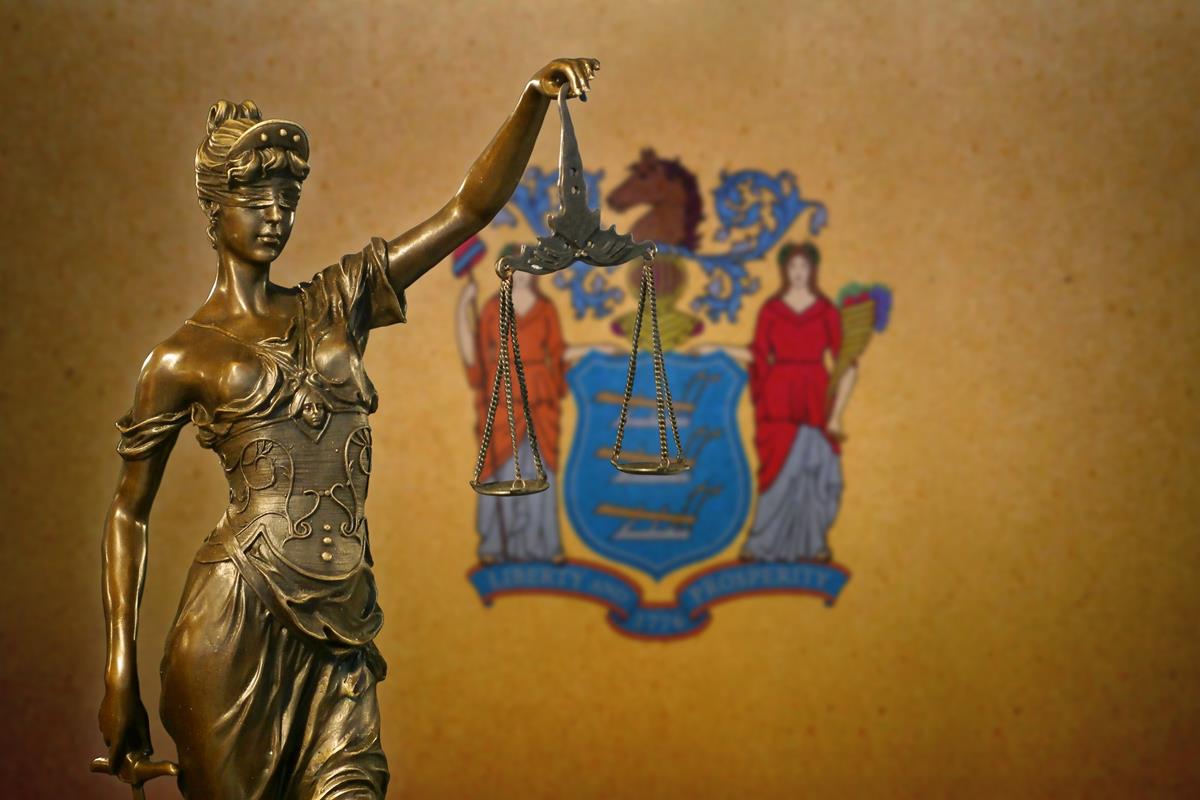 Newark, N.J. (April 13, 2023) - The lack of trial judges and civil jury trials in New Jersey has spread to all of the Garden State's vicinages (counties), and there is little end in sight. The effects of this deficiency are being felt by attorneys across the state, including Newark Trial Partners Afsha Noran and Colin Hackett. Ms. Noran and Mr. Hackett report to trial calls each Monday in one or more of the major New Jersey vicinages. In 2022, this trial team were "sent out to trial" 11 times at trial calls, picked eight juries, and tried six cases to verdict. In 2023, they have been "sent out to trial" only once and so far have picked no juries. Commenting on the situation Ms. Noran stated, "Most times, no cases are sent out, occasionally only one or two are. This is nothing, considering there are typically 50 or more matters called in at each trial call."
In February 2023, the New Jersey Supreme Court officially suspended civil jury trials in the small vicinages in the western part of the state. (See Lewis Brisbois' February 10 alert, "New Jersey Supreme Court Issues Statement Addressing Judicial Vacancies, Backlogs.") Although there has been no official suspension of civil jury trials in any other vicinages, Mr. Hackett notes that, "Nothing is moving anymore," adding, "although the case will not be sent out to trial, the courts keep matters listed for trial and require attorneys appear at the trial call. This is simply the court's efforts to try get the parties to resolve the matter and clear the backlog of cases by use of an impending trial and the risks associated with that. Afsha and I spend a lot of time explaining to clients this is what is occurring, and this is why trial dates are not adjourned until appearing for trial call, while in the same breath advising that the matter will not be tried on the listed trial date."
The dearth of trial judges is both a result of COVID-19-related delays, politics, and New Jersey's unique manner of appointing judges to the Superior Court of New Jersey. The COVID-19-related delays were and are the same everywhere and were being addressed throughout 2022. However, in New Jersey, judges are nominated and then go through a lengthy and time-consuming vetting process that involves local bar associations, the state bar, the state police, the governor's office, and finally the state's Senate Judiciary Committee. The whole process often takes well over a year.
Political issues also add to the complexity of the process. For example, Governor Phil Murphy nominated Rachel Wainer Apter to fill a vacancy on the state's Supreme Court in March 2021. However, her candidacy was held up when state senators invoked senatorial courtesy to block her nomination. In response, Governor Murphy delayed the governors' office vetting of proposed New Jersey Superior court judges. Eventually, in September 2022, Apter's nomination was allowed to proceed, but the 18-month delay in vetting judges ran into 2023 and arguably continues to this day.
Takeaway
The days of clarity around when a New Jersey civil jury trial would actually be heard are gone and should not be expected to return any time soon – certainly not before 2024. The myriad issues facing the state's courts are not likely to be solved – or in some cases, even fully addressed – in the immediate future, and legal practitioners should advise their clients accordingly.
For more information on this situation, contact the authors of this alert. Visit our Newark office page for additional news and alerts on issues impacting New Jersey litigation.
Authors:
Afsha Noran, Partner
Colin P. Hackett, Managing Partner - Newark, NJ
Related Practices
Related Attorneys