New York State's In-Person Jury Trial Pilot Program Continues, With Jury Trials Resuming Across the State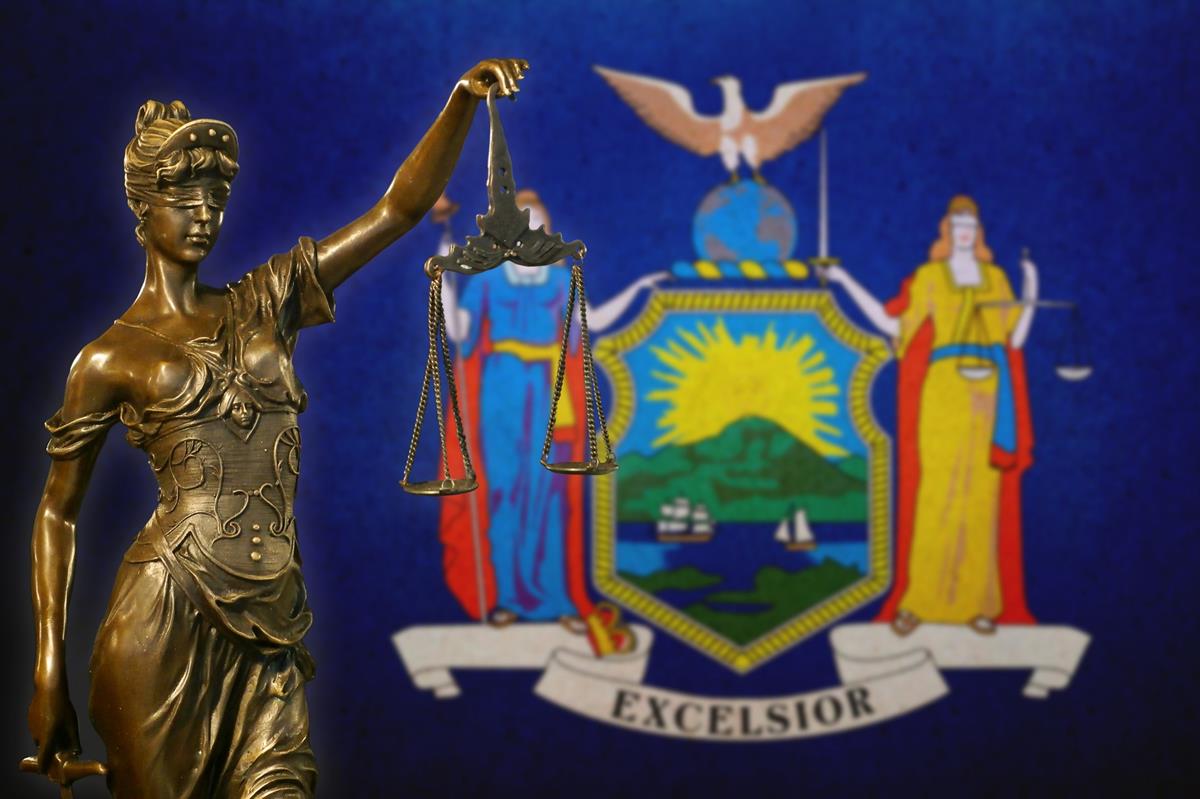 New York, N.Y. (October 19, 2020) - We are pleased to inform you that civil jury trials are now being conducted in several counties throughout New York State. On September 9, 2020, Chief Judge of the State of New York Janet DiFiore began a week-long jury trial pilot program across the state. During that program, a limited number of jury trials began in certain areas of New York, with civil and criminal trials commencing in Suffolk, Schuyler, and Erie Counties. Since the start of this program, daily reports have been issued covering how these trials have been going.
Following those initial trials, during the week of September 21 to 25, another nine trials (both criminal and civil) began in the 4th, 5th, 6th, 7th, and 9th judicial districts of New York, as well as in Suffolk County. Since the start of these trials, some have settled, while others remain in progress. In the coming weeks, the program aims to begin trials in Oneida, Orange, and Westchester Counties. Throughout the pilot program, judges, jurors, and attorneys have been surveyed on how the courts can further improve safety protocols.
According to Judge DiFiore, since the start of the pilot program, courts outside of New York City have scheduled 70 civil and criminal trials. More than 21 trials have been completed, with approximately 37 resulting in settlement or pleas. A further nine cases have been adjourned and one ended in a mistrial. There continue to be other trials scheduled in districts outside of New York City.
Although Judge DiFiore noted that it may be a long time, if ever, before the New York judicial system is able to get back to the pre-pandemic volume and density of trials, another goal is to eventually expand the virtual capacity of jury trials and other virtual court services and operations.
According to Judge DiFiore, it was expected that jury trials would commence in New York City by mid to late-October, with jury summonses already going out to prospective jurors in the City. The plan was to begin with limited trials, and then expand to a fuller court docket as safety allows. As of the writing of this alert, we are pleased to inform you that it appears jury trials are now being conducted throughout New York City and the Greater Metro Area. Below is an overview of the status of trials in the various City and Metro Area counties
Richmond County (Staten Island)
As of October 19, 2020, New York Trial Partner James T. Whalen, Jr. is currently selecting a jury for trial in Richmond County. He has been assigned a room and jurors are being questioned. We will provide further updates on this trial as it unfolds.
Bronx County
As of October 19, 2020, Bronx County Supreme Court has begun the resumption of limited civil jury trials today. Attorneys have been told to report to the Bronx courthouse to select juries. We expect a limited amount of trials to be conducted in the Bronx.
Queens County and Kings County (Brooklyn)
Although we are not aware of any trials currently being conducted in Queens or Kings County, per Judge DiFiore, we expect limited jury trials to begin in these counties in the upcoming months. However, Judge DiFiore and the courts have been carefully monitoring the recent COVID-19 data in Queens and Kings County and will act accordingly.
Westchester, Orange, Rockland, Dutchess, and Upstate Counties
As of October 19, 2020, Upstate New York counties have commenced sending cases out for jury trials. As these counties restart the jury trial process, they are grappling with the need to accommodate social distancing and other precautionary measures, while also trying to reduce the significant backlogs caused by COVID-19. We expect that they will impose expedited trial dates and will not be patient with litigants who are slow to prepare for trial. We anticipate the courts will send cases out aggressively, starting with the oldest cases first, followed by those cases that have become trial-ready in the last seven months.
The number of cases sent out for trial each week will depend on the physical characteristics of each courthouse, including the number of available courtrooms and their size, as the courts try to accommodate the maximum amount of social distancing for jurors and court personnel. However, they will likely be sending out notifications of pre-trial conferences to be followed by short trial dates, in the range of 30 days. Therefore, it is advisable for litigants to take proactive measures to prepare post-note of issue cases for trial, rather than be caught flat-footed upon receipt of a pre-trial conference notification from an Upstate court.
Nassau and Suffolk County
We previously reported that Nassau County would begin a pilot jury trial program in October 2020, holding four trials at a time. Both Nassau and Suffolk Counties have begun trials on a limited basis.
Switch from Skype to Microsoft Teams
New York attorneys and other interested parties should be aware that the courts will be migrating their virtual operations from Skype for Business to Microsoft Teams. Some courts in the state have already begun this transition, with a goal of having all courts switched over to the new platform by November 24, 2020 (just before the Thanksgiving holiday). Judge DiFiore believes that Microsoft Teams offers better layout options and breakout rooms, and will be better for evidence presentation, among other things.
The members of Lewis Brisbois' New York Trial Team have been looking forward to resuming trials in the Metro area and defending their clients' interests in the courtroom, as they have continued to do outside of the courtroom during the pandemic. For more information on these developments, contact any of the partners listed below.
Authors:
Alecia Walters-Hinds, Partner

Nicholas P. Hurzeler, Partner

Gregory S. Katz, Managing Partner - New York, NY

Adam N. Schwartzstein, Partner
James T. Whalen, Jr., Partner
Related Practices
Related Attorneys