New York City Public Accommodations Requirements: New Entrance Ramps Requirements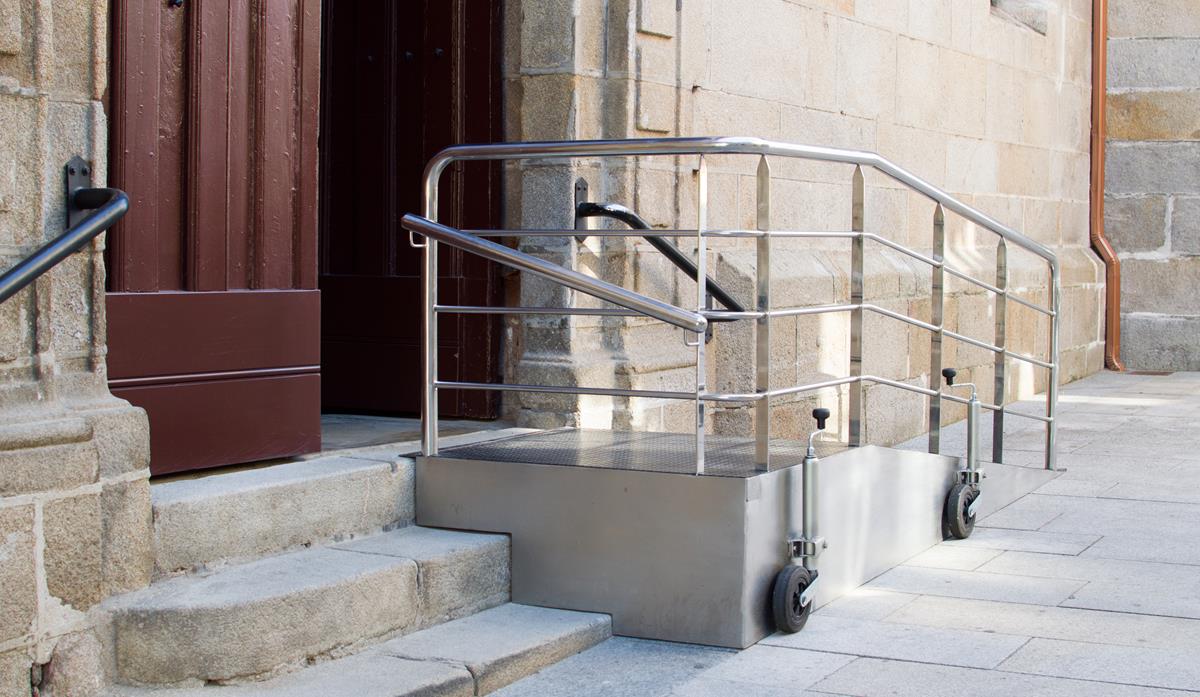 New York, N.Y (August 5, 2019) - The New York City Council has passed a bill that imposes new requirements for existing portable entrance ramps available for use by disabled persons. The entities affected by this law include private businesses such as restaurants, hotels, theaters, doctors' offices, retail stores, and museums. This latest law imposes the following new requirements on City businesses:
Signage: Businesses that rely on a public, portable ramp must now post signs at inaccessible entrances stating that a ramp is available, and the signs must include a phone number for use by persons seeking to use the ramp.

Compliance: Portable ramps must comply with the NYC Building Code Section 110 and the International Code Council (ICC) Section A117.1. Those provisions supply specifications for ramps, including widths, lengths, slopes, edges, and handrails.
The Commissioner of Buildings may grant waivers based on a finding that a waiver "would not significantly adversely affect safety and that equally safe and proper alternatives are prescribed," and that "strict compliance" would create an undue economic burden; would not achieve its intended objective; would be physically or legally impossible; would be unnecessary in light of alternatives which ensure the achievement of the intended objective or which, without a loss in the level of safety, achieve the intended objective more efficiently, effectively, or economically; or would entail a change so slight as to produce negligible additional benefit. Even so, it is unclear at this moment whether any waivers will be granted, and best practice is for business owners to make all available efforts to comply with these new requirements.
The law will take effect January 1, 2020, and signage for ramps shall be completed by March 1, 2020. Violators may face a maximum civil penalty of $500 per violation.
Author:
Colby Berman, Summer Associate
Editors:
Peter T. Shapiro, Partner
Adam E. Collyer, Partner
Related Practices
Related Attorneys