COVID-19 Response: Oregon Issues "Stay Home, Save Lives" Order Closing Many Businesses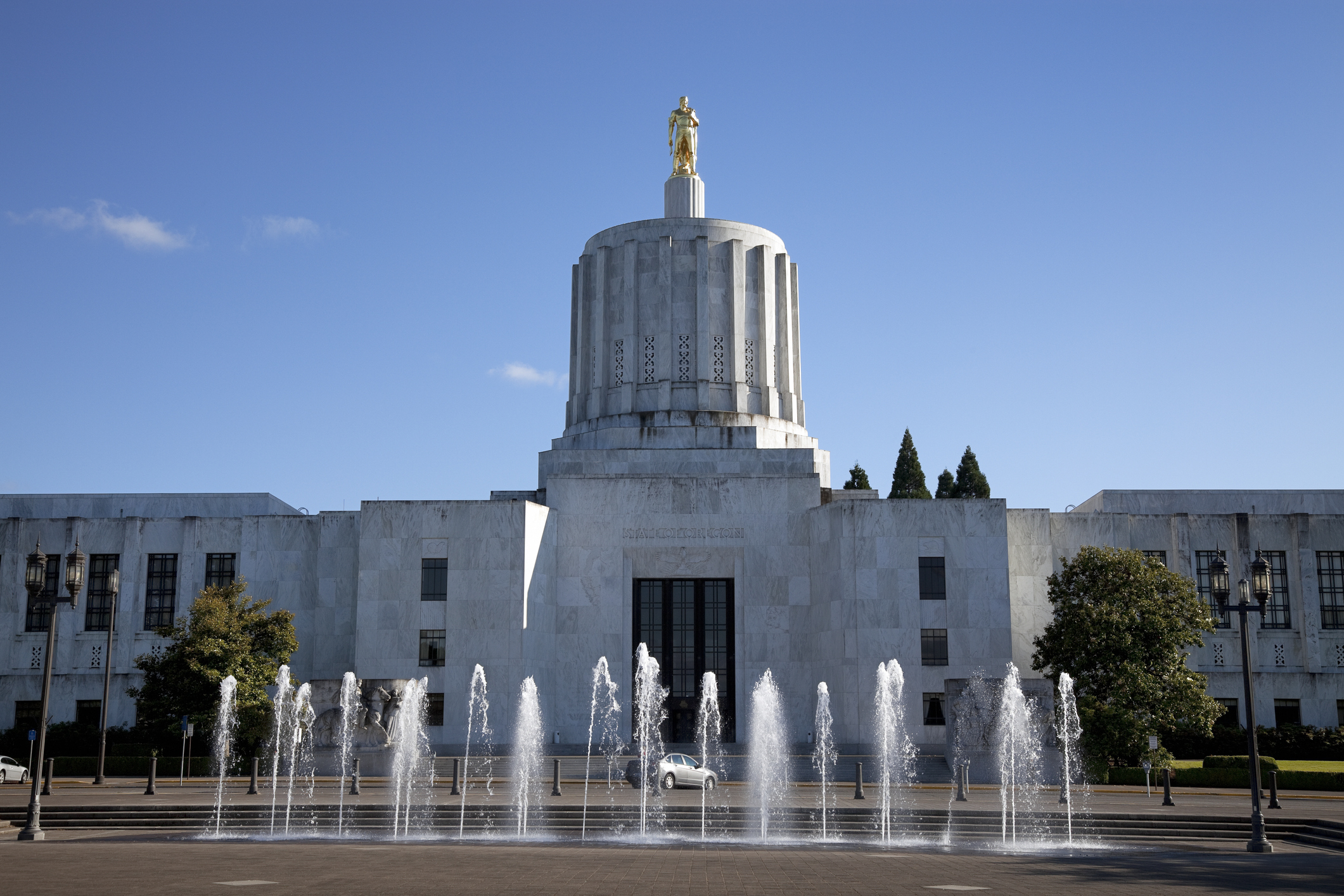 Portland, Ore. (March 24, 2020) - On March 23, 2020, Oregon's Governor issued a "Stay Home, Save Lives" order, which closes much business, but allows others to continue operations if they take certain steps.
The "Stay Home, Save Lives" order adds to the prior closure of Oregon's K-12 schools; the limit on restaurants to take-out, drive-through, or delivery service; the prohibition on gatherings of more than 25 people; and general guidance on social distancing.
Below are answers to some of the most fundamental questions about the impact of the order on business operations within Oregon.
When Does This Order Take Effect?
The order took effect immediately on March 23, 2020. It remains in effect until terminated by the Governor.
What Does The Order Generally Require/Prohibit?
The order generally prohibits all "non-essential social and recreational gatherings of individuals outside of a home or place of residence (e.g., parties, celebration, or similar gatherings and events)," as well as all "outside recreational activities (e.g., walking, hiking, etc.)," unless a distance of at least six feet between individuals can be maintained.
The order further mandates that individuals minimize travel, other than essential travel to or from home or work; for obtaining or providing food, essential consumer needs, education, healthcare, or emergency services; for essential business and government services; for the care of family members or others, including pets or livestock.
In addition, the order prohibits individuals from patronizing a list of certain businesses that will be closed by the order, and further regulates businesses that choose to remain open.
Which Business Must Close?
The order mandates that a specific list of businesses – those for which close personal contact is deemed difficult or impossible to avoid – cease operations immediately. A summary list is below [FN1]:
Malls and retail complexes
Fitness, yoga and dance studios
Barbershops, hair and nail salons, spas, cosmetic stores, tattoo parlors
Theaters, amusement parks, arcades, bowling alleys, skating rinks, museums
Concerts, sporting events, festivals
Campgrounds, pools, skate parks, playgrounds
However, these businesses are "not prohibited from operating to provide food, grocery, healthcare, medical, pharmacy, or pet store services." Thus, for example, a grocer or convenience store located in an indoor or outdoor mall is not required to close.
Does the Order Further Limit Operations of Restaurants?
No. A prior executive order prohibits Oregon restaurants and other food and drink establishments from offering any on-premises consumption of food or drink, but expressly authorizes take-out and delivery. The "Stay Home, Save Lives" order does not alter these existing restrictions.
Can Businesses That Are Not Expressly Ordered to Close Remain Open?
For most business, the answer is yes, with precautions. Businesses offering grocery, healthcare, medical, or pharmacy services may remain open, but are "encouraged to comply with social distancing guidelines."
For all other businesses not subject to mandatory closure, they may continue to operate only if the business designates someone to establish, implement, and enforce social distancing policies consistent with guidance from the Oregon Health Authority.
Must a Business Allow Employees to Work Remotely?
When feasible, yes. The order requires businesses to facilitate telework or other work-at-home arrangements "to the maximum extent possible." If remote work options are available (taking into account the duties of a position, availability of teleworking equipment, and network adequacy), then work at the physical office is prohibited.
What If Remote Work Is Not Possible?
If remote work operations are not available in light of position duties, availability of teleworking equipment, or network adequacy, then employees may work from the office, but only if the company designates someone to "establish, implement, and enforce social distancing policies, consistent with guidance from the Oregon Health Authority." These policies must also address how the business will maintain social distancing protocols for visitors.
This exception will often allow a business to maintain at least a skeleton crew of personnel to handle tasks that cannot be performed remotely, and allow for necessary deliveries or visits by vendors.
Conclusion
Local, state, and federal responses to the COVID-19 pandemic will have a significant impact on virtually all Oregon businesses. Things are changing fast. Our team of attorneys is here to help. If you have questions about the impacts of COVID-19 on your business, please contact your Lewis Brisbois attorney, or any attorney in our Portland office.
Lewis Brisbois has formed a COVID-19 Attorney Response Team to help your business with the myriad legal issues arising from the outbreak. Visit our COVID-19 Response Resource Center to find an attorney in your area.
FN1: The complete list of businesses that must close is as follows: Amusement parks; aquariums; arcades; art galleries (to the extent that they are open without appointment); barber shops and hair salons; bowling alleys; cosmetic stores; dance studios; esthetician practices; fraternal organization facilities; furniture stores; gyms and fitness studios (including climbing gyms); hookah bars; indoor and outdoor malls (i.e., all portions of a retail complex containing stores and restaurants in a single area); indoor party places (including jumping gyms and laser tag); jewelry shops and boutiques (unless they provide goods exclusively through pick-up or delivery service); medical spas, facial spas, day spas, and non-medical massage therapy services; museums; nail and tanning salons; non-tribal card rooms; skating rinks; senior activity centers; ski resorts; social and private clubs; tattoo/piercing parlors; tennis clubs; theaters; yoga studios; and youth clubs.
Authors:
Sean Driscoll, Partner
Sharon C. Peters, Partner
Simone McCormick, Partner
Related Practices
Related Attorneys