COVID-19 Response: New Considerations for Liability Policies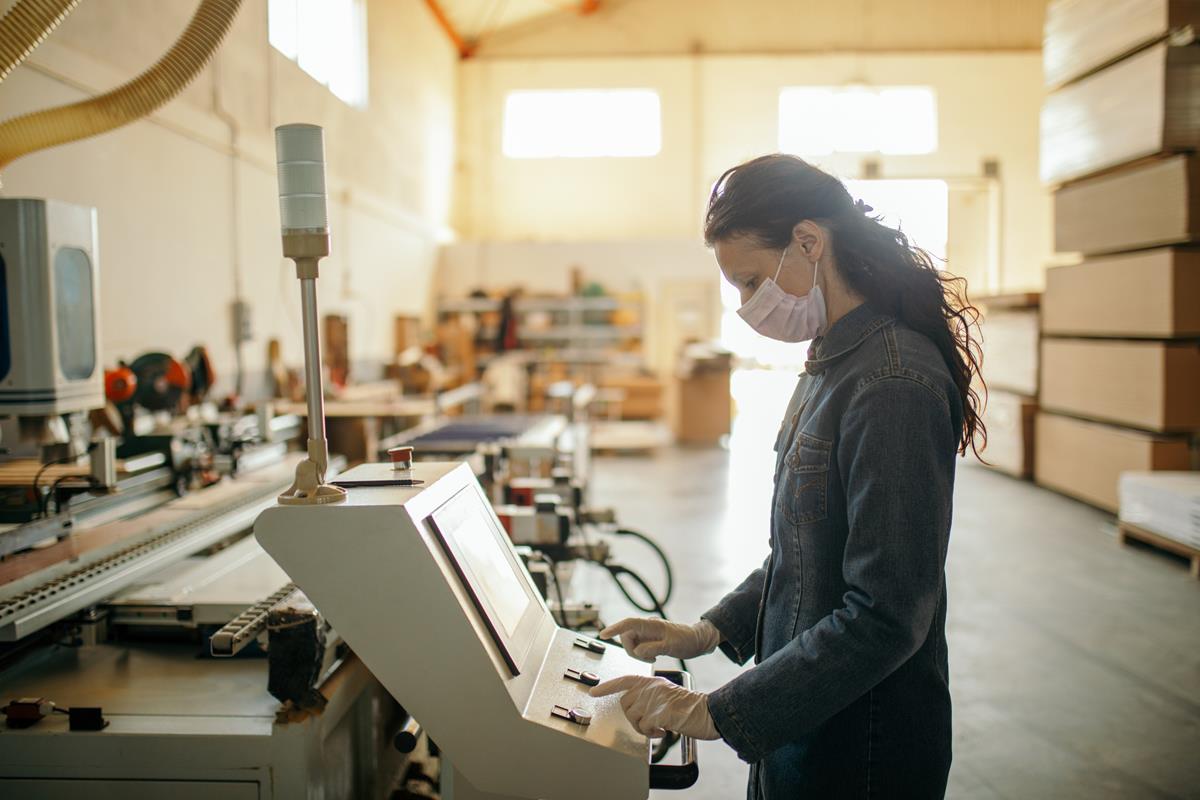 Newark, N.J. (May 27, 2020) - Dubbed "essential" by the government powers-that-be, many manufacturers are being called on to continue operations as a core component of our nation's response to the COVID-19 pandemic. Attempting to strike a balance between serving the public and minimizing harm to its American workers, these manufacturers could very well face an onslaught of products liability, negligence, and workers' compensation lawsuits in the wake of the present crisis. Despite this threat, these companies forge forward to the extent possible.
The National Association of Manufacturers (NAM) took an initiative to publish a helpful summation of the general issues facing these companies, as well as a Congressional call to action for relief in the form of legislation to protect these entities and their good faith efforts from post-COVID-19 litigation. Interestingly, the NAM article recommends the same type of relief for both big business manufacturers and corporations as it does for individuals at a more micro level of the supply chain.
The call to action comes at a critical time, as the nation puts forth a collective effort to emerge from lockdown and stay-at-home orders. Some of these relief efforts might be thwarted by the fear of being "on the hook" despite such efforts being good faith in nature. Certainly, a company is more likely to lend a helping hand in the manufacture of ventilators, PPE, sanitizers, and nonregulated protective equipment if it knows it is insulated from liability for such efforts after the fact. The expenditure on litigation can be greatly limited, if not avoided entirely, if these safeguards are in place prior to the inundation of claims based in theories of general liability, products liability, and public nuisance arising from the deployment of basic, nonregulated equipment for the purpose of slowing the spread of COVID-19.
Though somewhat straightforward in theory, the execution of such protective measures is far more complicated. We have seen state courts issuing orders in line with the executive orders from their respective governors to accommodate for social distancing and physical quarantine measures. Certain manufacturers are simply not equipped to be able to develop social distancing measures in manufacturing lines. Some of these manufacturers are now seeing isolated cells of virus proliferation.
As we seek to re-open the country, the NAM opines that changes to the standard evidence, requirements for pleadings, and a general limitation of the type of lawsuits that are permitted for filing are changes that must be proffered to the courts in the form of a declaratory filing, or some other congruent pleading, depending on the state. Many states have already, and dating back to the first week of March, seen an influx of declaratory filings as it relates to a myriad of COVID-19 issues including, but not limited to, seeking clarification as to applicability of stay-at-home orders to certain businesses, tax implications for PPP small business loans, and constitutional issues surrounding virtual campaigns and voting.
The federal government, so far, has enacted the Public Readiness and Emergency Preparedness Act (PREP) Act, which provides immunity to certain persons, activities, and products involved in COVID-19 countermeasures from being liable in tort. Although these immunities are broad in nature, they are not unlimited and, most importantly, do not redress future compliance audits or other post hoc investigations into these companies practices.
In the coming weeks, we expect to see how these actions play out, both beyond the PREP Act at the federal level and at the state level. Lewis Brisbois' COVID-19 Attorney Response Team will be keeping a close eye on the decisions and their impacts as they come out. Visit our COVID-19 Response Resource Center for more alerts on the myriad legal issues impacted by the pandemic.
Authors:
Thomas Regan, Partner
Karley Kamaris, Associate
Related Practices
Related Attorneys