COVID-19 Response: Combating Price Gouging During the Pandemic and Other Emergencies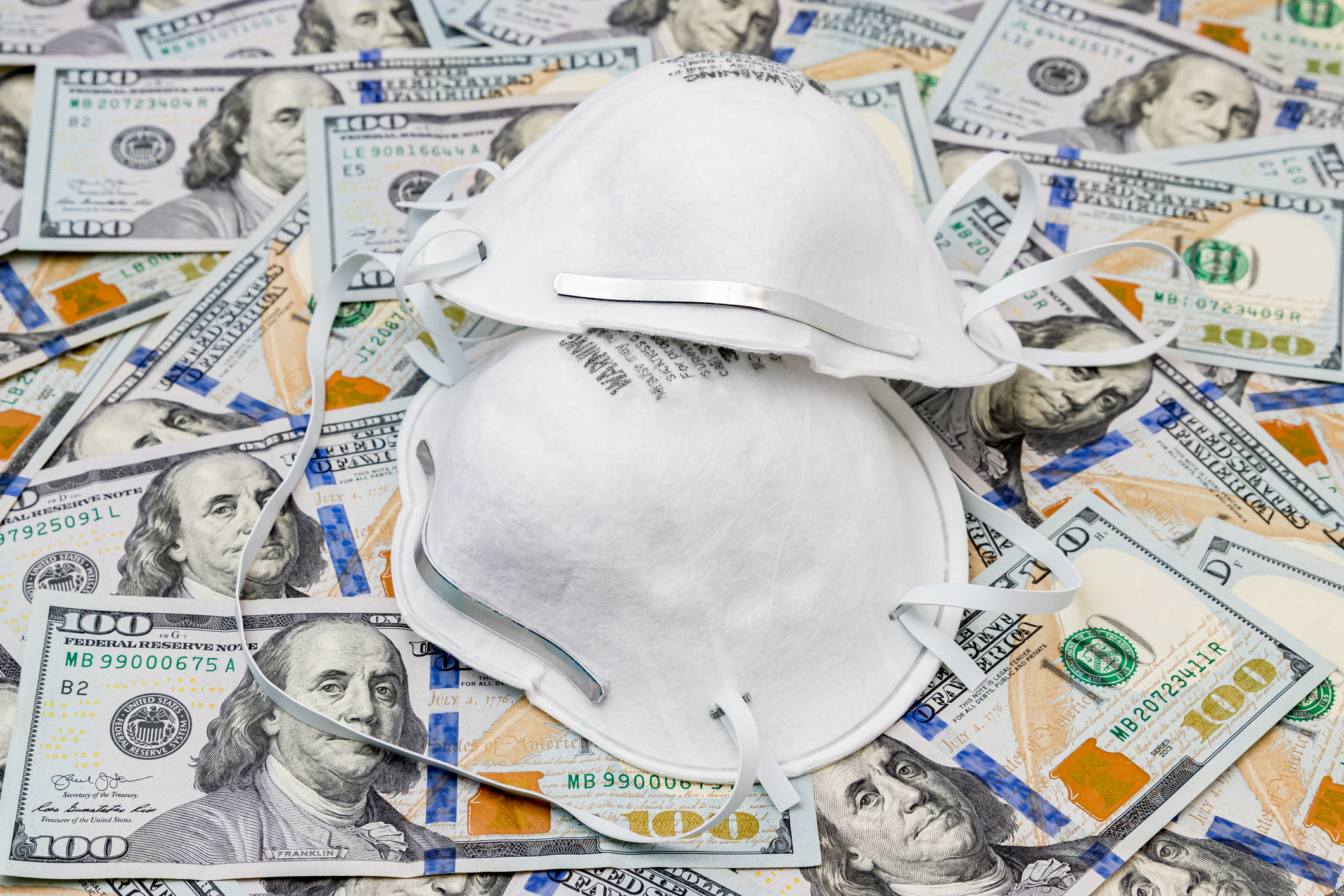 Denver, Colo. (May 29, 2020) - The private sector is showing creativity in combating price gouging during the COVID-19 era. Companies like Amazon and 3M successfully have defended their brands in the name of the public good. Their brand protection strategies are worth considering if you are a manufacturer or supply chain intermediary and price gouging suppliers or resellers are impairing your operations or encumbering your brand image. On the local level, State Attorneys General, armed with state laws, remain a resource to tackle price gouging foul play in the supply chain.
Price gouging – generally stated – occurs when an individual or entity sells a product above its fair and reasonable market value. See, e.g., N.Y. Gen. Bus. Law § 396-R (2020). Price gouging complaints tend to spike after a demand shock and sellers obtain increased supply power. As COVID-19 wreaked havoc on the nation's economy, consumers spiked their demand for various necessities, including protective medical equipment and other household items. Certain sellers and resellers profited from the spike, charging consumers prices as much as 500% above an item's true market value.
The 3M Story
As a manufacturer of protective medical equipment, 3M observed the economic effects of the COVID-19 demand shock, including the exploitation of consumers by resellers selling its branded equipment at exorbitant prices. Instead of turning to public enforcement mechanisms, 3M veered in a different direction. 3M filed lawsuits in federal district courts requesting injunctive relief against unauthorized, price inflating resellers of 3M branded product. The suits also included unfair competition, deceptive trade practices, and trademark infringement claims. (See our blog post "Trademark Lawsuits Used to Stop Exploitative Pricing Markup of Protective COVID-19 N95 Masks," from April 29.) Regarding damages, 3M put a public-benefit twist on its desired remedy, pleading that "any damages, costs, or fees recovered by [3M] will be donated to charitable COVID-19 relief efforts."
3M's strategy has enjoyed early success. On May 4, 2020, the District Court for the Southern District of New York granted 3M a preliminary injunction against a New Jersey company alleged to have sold N95 face masks bearing 3M's trademarks at inflated prices. See 3M Company v. Performance Supply, LLC, Case No. 1:20-cv-02949-LAP at Dkt. 22 (D.N.J. May 4, 2020). The preliminary injunction prohibits the defendant from (1) using the 3M trademarks, (2) falsely representing that 3M has increased the prices of its 3M-brand N95 respirators, and (3) offering to sell any 3M product at a price or manner violating New York State laws. 3M's success stands as a potential roadmap for similarly situated manufacturers, even when the enforcing company lacks a clearly defined business relationship with the price gouger.
The Amazon Story
Amazon also has addressed price gouging that could affect its brand reputation, albeit in a different way given its unique supply chain position. Amazon suspended activity for over 6,000 retailers – affecting over a million products – connected to price gouging that Amazon self-identified through analysis of its massive online platform. Amazon's strategy demonstrates companies can take protective action without involving the judiciary when a corporation has distribution leverage over, or heft with, resellers. In a recent blog post, Amazon also called on Congress to pass a federal price gouging law to provide uniform standards in light of the States' inconsistent statutes
State Attorneys General as an Ally
Beyond "self help," State Attorneys General can be a valuable ally in protecting brand reputation and economic viability. Because of state price gouging statutes and related State AG enforcement focus on consumer protection, a company can seek State AG help to deter price gouging detrimental to its business when that behavior also injures consumers. Moreover, companies (as well as individual consumers) should not underestimate a state's willingness to pursue and sanction unlawful price gouging, particularly when public sentiment and emergency conditions strongly favor state action.
For example, the Texas AG has noted that to protect consumers, retail suppliers will be held accountable for price gouging on products they sell to grocers and pharmacies. Thus, grocers and pharmacies actively can enlist Texas AG assistance to protect not only their consumers, but the businesses themselves. By further example, and beyond its independent actions, Amazon provided 42 State AGs with data and documents about alleged price gougers to aid those AGs in protecting consumers, which in turn could bolster Amazon's brand-defense strategy. At the federal level, the President, pursuant to the Defense Production Act, issued an Executive Order in March authorizing the Department of Justice to curb price gouging of medical supplies. See Exec. Order No. 13910, 85 F.R. 17001 (2020). For its part, the Federal Trade Commission, historically has not targeted price gougers.
Takeaway
Whether through private initiative or reliance on public institutions, entities in the supply chain have options when seeking prompt relief from price gouging. The option that works best for a specific entity will depend on numerous factors, but in nearly all instances there will be one or more avenues that can be pursued to garner relief from price gouging malfeasance. If your company has been victimized by price gouging or suspects as much, consult counsel with expertise on the subject. With counsel's guidance, a company can devise a remedial strategy that not only addresses a legal wrong but serves the strategic business interests of the company.
Lewis Brisbois has formed a COVID-19 Response Team to assist businesses impacted by the pandemic. Visit our COVID-19 Response Resource Center for more information and to find an attorney in your area.
Authors:
Christopher H. Wood, Partner
Thomas L. Dyer, Associate
Related Practices
Related Attorneys