Congress Dramatically Expands the Rights of Pregnant and Nursing Employees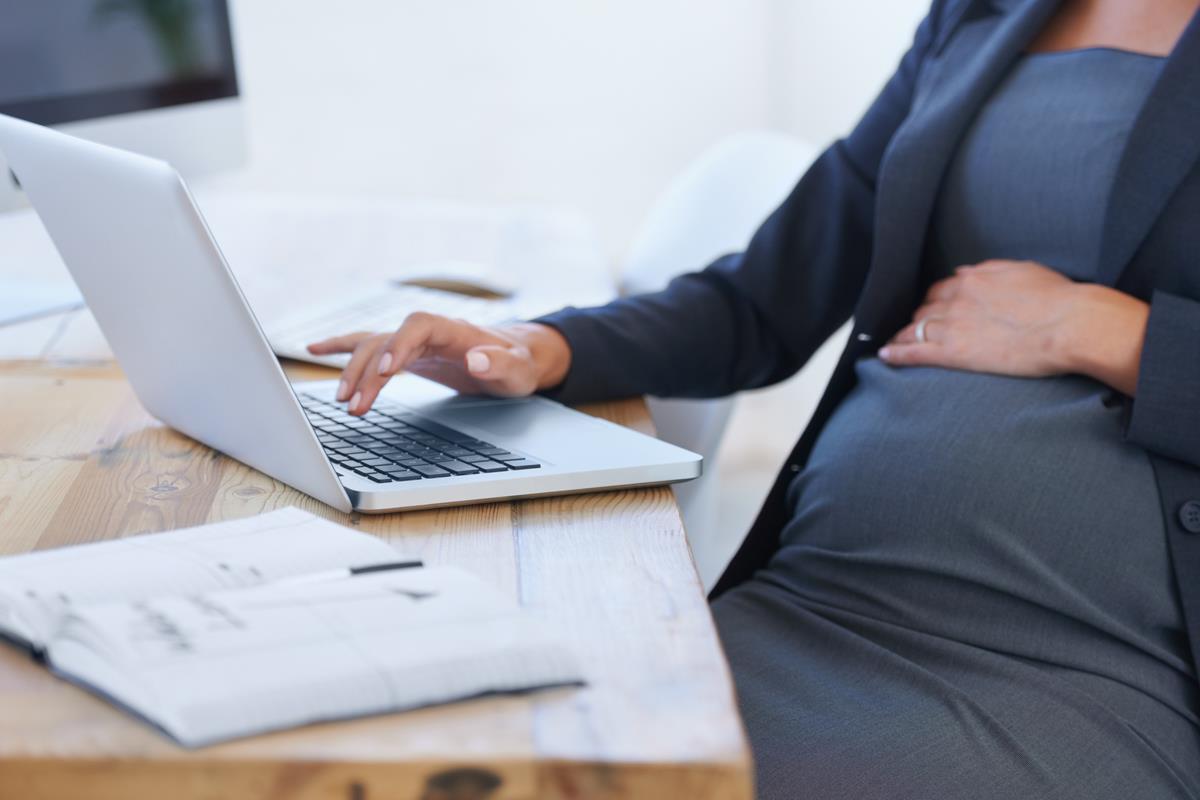 (May 10, 2023) - In its yearly spending bill passed in December 2022, the United States Congress expanded the rights of pregnant and nursing employees. The omnibus spending bill, HR 2617, created the Pregnant Workers Fairness Act (PWFA) and the Providing Urgent Maternal Protection for Nursing Mothers Act (PUMP Act).
While the PWFA will become effective on June 27, 2023, the PUMP Act became effective immediately. Employers must be aware of both of these powerful new laws as well as recent guidance issued by enforcement agencies
Pregnant Employees Receive Protections Similar to Those of Disabled Employees
Beginning June 27, 2023, the PWFA will grant pregnant applicants and employees protections that are similar to those under the Americans with Disabilities Act (ADA).
The PWFA obligates employers with 15 or more employees to make reasonable accommodations to known limitations related to pregnancy, childbirth, or related medical conditions so long as they do not impose an undue hardship on an employer's business operations.
The PWFA requires the same interactive process as the ADA to identify an appropriate reasonable accommodation, and adopts the same well-established definitions of "reasonable accommodation" and "undue hardship" as the ADA. The PWFA does not, however, specify the types of reasonable accommodations that an employer may be required to consider. Instead, the PWFA directs the Equal Employment Opportunity Commission (EEOC) to issue regulations to carry out the law. While this rulemaking is underway, the EEOC has issued FAQs that provide general guidance on the new law as well as examples of possible reasonable accommodations that were identified by the House Committee on Education and Labor Report on the PWFA. Possible reasonable accommodations include, but are not limited to, the following:
the ability to sit or drink water;
receiving closer parking;
having flexible hours;
receiving appropriately sized uniforms and safety apparel;
receiving additional break time to use the bathroom, eat, and rest;
taking leave or time off to recover from childbirth; and
being excused from strenuous activities and/or activities that involve exposure to compounds not safe for pregnancy.
As with the ADA, employers must engage in a fact-specific analysis and communicate in good faith with employees to identify a reasonable accommodation that does not cause undue hardship. The PWFA states that an employer cannot require an employee to accept an accommodation without engaging in this process or take a leave of absence if another reasonable accommodation can be provided that would enable the individual to keep working. The PWFA also prohibits employers from interfering with an individual's rights under the PWFA or retaliating against applicants or employees who exercise their rights under the law, including the ability to report or oppose unlawful discrimination under the PWFA.
Although the PWFA only applies to the accommodation process, existing laws – including the Pregnancy Discrimination Act – make it illegal to fire or otherwise discriminate against workers on the basis of pregnancy, childbirth, or related medical conditions. Also, the PWFA does not replace federal, state, or local laws that are more protective of workers affected by pregnancy, childbirth, or related medical conditions.
Employers Must Provide Breaktime to Nursing Mothers
The PUMP Act expands and amends existing federal law and now requires employers to provide all nursing employees – whether classified as exempt or non-exempt – with reasonable break time and a location, other than a bathroom, that is shielded from view and intrusion each time an employee has a need to express breast milk. Employers must provide employees with these rights for one year after the birth of a child. The frequency and duration of the breaks needed to express breast milk may vary based on a variety of factors related to the nursing employee and child. Employees who work remotely are eligible for breaks to express breast milk on the same basis as other employees.
Employers are not obligated to pay the employee for the breaktime required by the PUMP Act unless it is concurrent with paid breaktime. Non-exempt employees must, however, be relieved of all duties during any uncompensated break. With some exceptions, the PUMP Act also requires an employee to provide an employer with notice of an alleged violation and 10 days to cure before filing a suit.
Certain employees of airlines, railroads, and motorcoach carriers are exempt from nursing employee protections under the FLSA. Employees who are exempted may, however, be entitled to break and/or space protections under state or local laws. Employers with fewer than 50 employees are not subject to the breaktime requirement of the PUMP Act if they can show that the requirement would impose undue hardship based on difficulty or expense of compliance. The United States Department of Labor Wage and Hour Division (WHD) recently issued Fact Sheet #73 as well as FAQs to assist employers with compliance.
The Department of Labor (DOL) also released an updated "Employee Rights Under the Fair Labor Standards Act" poster, which contains updated PUMP Act information. The section on "Nursing Mothers" is now called "Pump at Work," and the reference to employees subject to the overtime requirement has been removed. Contrary to some initial guidance, the DOL website now states that prior versions of the poster are no longer compliant. Accordingly, employers must use the April 2023 version.
Next Steps
Employers should carefully review their existing policies, practices, and manager training to ensure compliance with the new requirements of the PWFA and the PUMP Act. As noted above, the new federal laws do not preempt more protective state and local laws. Accordingly, employers with multi-state operations must integrate these protections with those that may already be in place.
Employers should also print out and post the April 2023 version of the FLSA poster (or electronically post and/or disseminate the updated posters where permitted and/or required). Employers that utilize the federal all-in-one poster may want to delay purchase of a new poster as the EEOC likely will update the federal "Know Your Rights" poster in June 2023 to reflect the PWFA requirements. In the interim, employers that utilize the federal all-in-one poster can display the updated FLSA poster alongside the all-in-one poster.
For assistance with your organization's compliance obligations under these new federal laws, please contact the author or editors of this alert. Visit Lewis Brisbois' Labor & Employment Practice page and Employment Advice & Counseling Practice page for more alerts in this area.
Author:
Mark Guest, Partner
Editors:
Diane L. Waters, Partner
Jeremy K. Schrag, Partner
Related Practices
Related Attorneys