Southwest Insurance Coverage & Bad Faith Newsletter - February 2021
Starr Indem. & Liab. Co. v. Young, 379 F. Supp. 3d 1103 (D. Nev. 2019)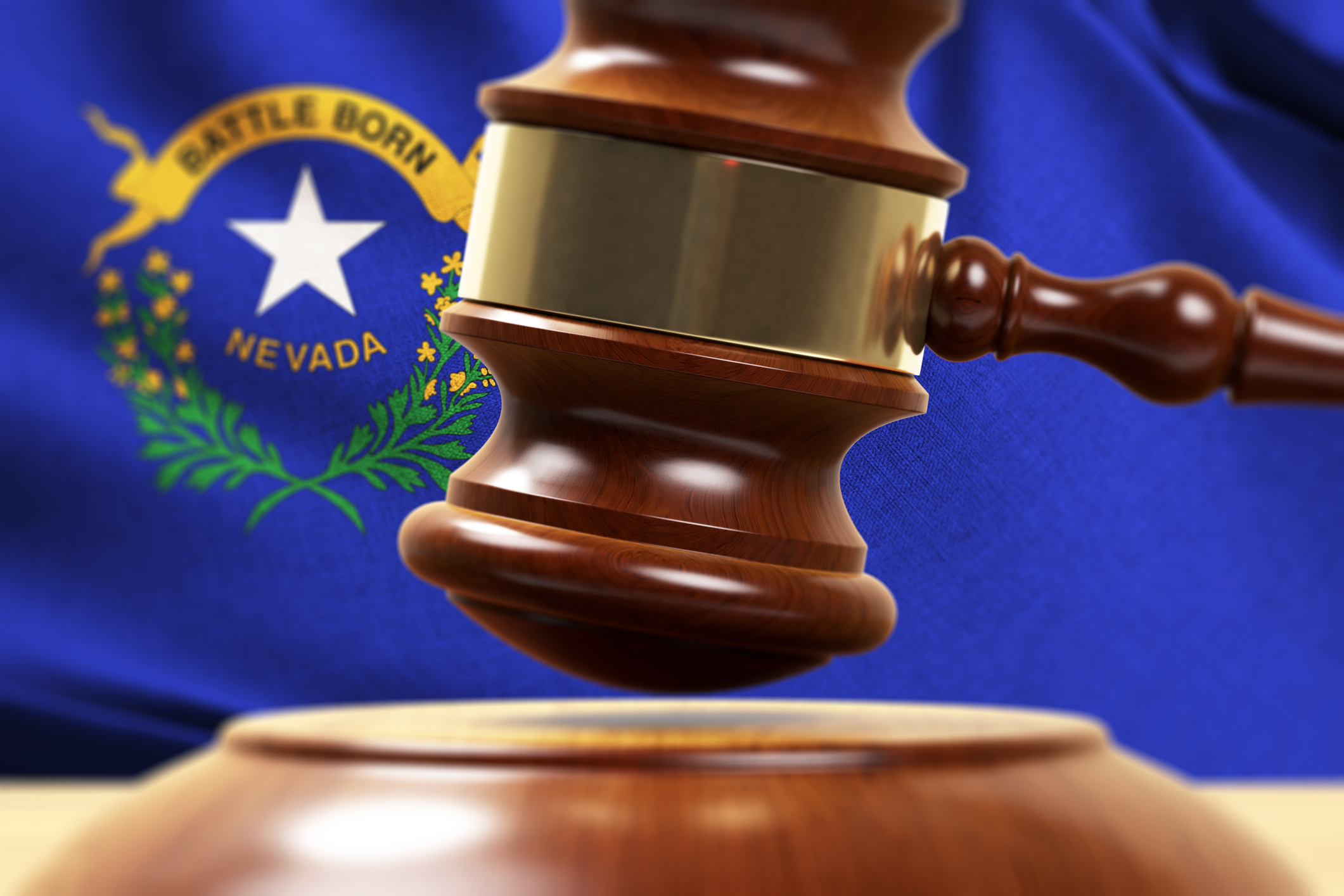 (Insurer's Obligations With Respect To The Independent Counsel Requirement)
(February 2021) - In 2015, the Nevada Supreme Court adopted the Cumis counsel rule from the California case of San Diego Federal Credit Union v. Cumis Ins. Society, Inc., 208 Cal. Rptr. 494, 506 (Ct. app. 1984), later codified in California Civil Code Section 2860. This has resulted in increasing allegations that the insurer has a conflict when it reserves its rights on a given issue and the outcome of that coverage issue can be controlled by counsel first retained by the insurer for the defense of the claim. Court decisions addressing an insurer's obligations with respect to retaining independent counsel for the insured in such situations are starting to trickle in and we provide a brief summary of one such case from a Nevada federal district court that sets out a critical consideration for insurers.
The Young case arose from claims made against Young and Massage Envy arising from alleged inappropriate sexual acts while performing a massage on Audra Duvall. Audra and her husband filed suit against Young and Massage Envy. Young was insured under a General Liability Policy issued by Starr Indemnity and Liability Company ("Starr").
Under Young's general liability policy, damages from "bodily injury" were covered only if caused by an "occurrence," defined as "an accident, including continuous or repeated exposure to substantially the same general harmful conditions." The policy also contained three relevant exclusions from coverage: (1) an "expected or intended injury" exclusion, which stated that there was no coverage for bodily injury that was "expected or intended from the standpoint of the insured"; (2) an "abuse or molestation" exclusion, which stated that there was no coverage for bodily injury arising out of "actual or threatened abuse or molestation by anyone of any person while in the care, custody, or control of any insured"; and (3) an "assault and battery" exclusion, which stated that the policy did not apply to bodily injury arising out of "(1) assault and battery or any act or omission in connection with the prevention or suppression of such acts; or (2) harmful or offensive contact between or among two or more persons; or (3) apprehension of harmful or offensive contact between or among two or more persons; or (4) threats by words or deeds." The assault and battery exclusion also excluded from coverage claims for emotional distress, loss of society, loss of services, loss of consortium, loss of income, and reimbursement for medical expenses and wages incurred by any person or organization asserting rights derived from a claim of assault or battery.
Starr defended Young subject to a reservation of rights, including its right to file a declaratory judgment action seeking an order that it did not owe coverage under the policy for the claims asserted against Young. The letter also advised Young that "[T]here is a conflict of interest between your interests and those of Starr. . . . You have the right to be defended in the Ackermann and Duvall suits by counsel of your own choice under which Starr will pay for the reasonable costs incurred in your defense in the Ackermann and Duvall Suits. Please contact the undersigned as soon as possible, to advise as to your selected defense counsel." Defense counsel also discussed this right with Young. Young disputed receipt of the letter and contested whether the right to independent counsel was appropriately explained to him.
While the state court action against Young was pending, Starr filed an action for declaratory judgment, seeking a declaration that the Starr policy did not cover Young's conduct. The court found that the allegations of the complaint were at least sufficient to trigger Starr's duty to defend. Thereafter, Young filed a complaint against Starr alleging breach of contract and bad faith, among other causes of action.
The underlying action resulted in a joint and several verdict of $60,425.50 in favor of the Duvalls, which was paid by the insurer for Massage Envy. The jury also awarded punitive damages in the amount of $25,000 against Young and $75,000 against Massage Envy. Young thereafter entered a settlement agreement with the Duvalls in which they agreed to waive any right to recover the $25,000 punitive damages award against Young and Young agreed that the Duvalls would receive 15 percent of any award against Starr resulting from Young's breach of contract and bad faith claims.
On competing motions for summary judgment, Young argued that Nevada law required Starr to provide independent counsel for his defense or to obtain Young's informed, written consent to the concurrent representation despite the conflict of interest. Starr argued that it satisfied its duties by offering independent counsel to Young in the Reservation of Rights letter and that it was not necessary to obtain written consent to concurrent representation between an insured and insurer.
The court found that Starr breached its contractual duty to defend by not obtaining an explicit waiver from Young as to his right for independent counsel because Starr understood that an actual conflict of interest existed between itself and Young. The court found that Nevada law requires that an insurer obtain an explicit waiver of the right to independent counsel from an insured before it can proceed with dual or concurrent representation in an action in which an actual conflict of interest between the insurer and insured exists or has arisen:
The Court finds that under Nevada law in order for an insurer to demonstrate that it has fulfilled its contractual duty to defend in a case where there is continued dual representation after the emergence of an actual conflict, the insurer must demonstrate that the insured waived their right to independent counsel. Without the requirement of an explicit waiver as opposed to simply notice, the insured's right to independent counsel would be unavailing. This conclusion stems from several considerations. Under Nevada law, the insurer, while not explicitly a fiduciary, is required to "adequately protect the insured's interests" and, most importantly, "equally consider the insured's interests and its own." Allstate Ins. Co. v. Miller, 125 Nev. 300, 212 P.3d 318, 326 (Nev. 2009). The insurer in many cases, including this case, will already have separate coverage counsel who is advising the insurer about issues in the case and potential conflicts with insured. The insured, on the other hand, generally starts the case with a shared attorney with dual representation and dual loyalties. Thus, the retention of a separate attorney for the insured whose only loyalty is to the insured, at a minimum, places the insured on 'equal' footing with the insurer which already has its own separate attorney.
Id. at 1108.
The court's opinion notes that the insured is in a very confusing situation when a conflict arises, and that the complex set of considerations for the insured does not lend itself to written notice or "explication from the very attorney who has the conflict." Based on this, the court concluded that the only reasonable way an insurer can demonstrate that it has discharged its contractual duty is to obtain an explicit waiver from an insured as to their right to independent counsel where an actual conflict exists before the insurer may proceed with continued dual representation by an attorney for both the insured and insurer.
Based on the above, an insurer should not proceed with a concurrent representation when an actual conflict exists absent an explicit written waiver. The written waiver requirement was codified in California's codification of the Cumis requirement, California Code, Civil Code - CIV § 2860, which sets forth the following statement the insured must sign, ""I have been advised and informed of my right to select independent counsel to represent me in this lawsuit. I have considered this matter fully and freely waive my right to select independent counsel at this time. I authorize my insurer to select a defense attorney to represent me in this lawsuit." While the requirement of a written waiver is logical considering that rules of professional conduct require an attorney to obtain informed consent, confirmed in writing, when a representation involves a concurrent conflict of interest, Young provides an important reminder that the insurer will bear the consequences of a failure to obtain a written waiver of the right to select independent counsel.
Related Practices
Related Attorneys