Richards v. State Farm Lloyds: The End of the World As We Know It?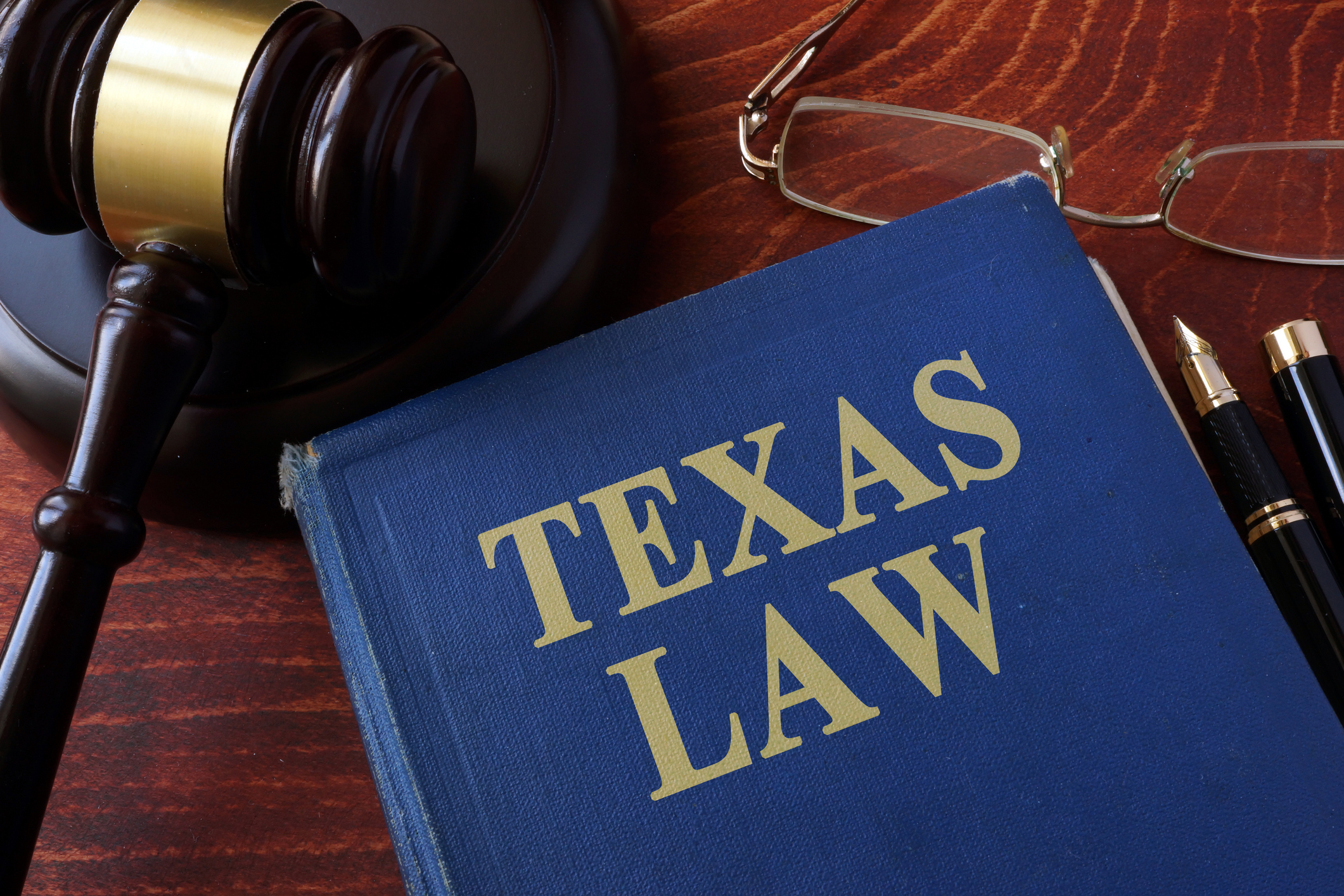 (February 2020) - The strongest and most emblematic pillar of Texas insurance law is the eight-corners rule, which prohibits the consideration of evidence extrinsic to the pleadings and insurance policy in determining an insurer's duty to defend. In a watershed moment, the Texas Supreme Court recently accepted a certified question from the Fifth Circuit, which has the potential to – as one litigant put it – "upset decades of [Texas Supreme Court] eight-corners jurisprudence." See Appellant Amanda Culver Meals' Brief on the Merits at vii; State Farm Lloyds v. Richards; No 19-0802, On Certified Question from the United States Court of Appeals for the Fifth Circuit (Oct 14, 2019).
In recent years, both appellate and federal courts in Texas have provided for a limited exception to the eight-corners rule when the petition in the underlying suit does not allege facts sufficient to determine whether those facts, even if true, are covered by the policy, provided the extrinsic evidence does not contradict a pleaded fact. See, e.g., Atlantic Cas. Ins. Co. v. PV Roofing Co., No. H–08–3583, 2010 WL 2035586 (S.D. Tex. May 20, 2010) (Smith, Mag. J.), aff'd sub nom., Atlantic Cas. v. Gonzalez, 402 F.App'x 953 (5th Cir. 2010); Mid-Continent Cas. Co. v. Safe Tire Disposal Corp., 16 S.W.3d 418, 421 (Tex. App. – Waco 2000, pet. denied); State Farm Fire & Cas. Co. v. Wade, 827 S.W.2d 448, 452 (Tex. App. – Corpus Christi 1992, writ denied). In contrast, the Texas Supreme Court has repeatedly refused to consider any sort of exception to the eight-corners rule when given the opportunity. See, e.g., GuideOne Elite Ins. Co. v. Fielder Rd. Baptist Church, 197 S.W.3d 305, 308 (Tex. 2006); Zurich Am. Ins. Co. v. Nokia, Inc., 268 S.W.3d 487, 497 (Tex. 2008); Pine Oak Builders, Inc. v. Great Am. Lloyds Ins. Co., 279 S.W.3d 650, 654 (Tex. 2009).
Now, the state's high court is set to rule on whether there is a policy language exception to the rule – specifically, whether the rule applies when a policy does not obligate an insurer to defend "even if the allegations of [an underlying] suit are groundless, false, or fraudulent." One federal district court stands alone in holding that there should be such a language-based exception to the rule – the Northern District of Texas. See B. Hall Contracting, Inc. v. Evanston Ins. Co., 447 F. Supp. 2d 634, 645 (N.D. Tex. 2016), rev'd on other grounds, 273 F. App'x 310 (5th Cir. 2008). Or, more aptly, a single Judge has articulated this exception – John McBryde. Now, a recent decision (also from the Northern District's Judge John McBryde) has brought the exception to the forefront, and the Texas Supreme Court is tasked with determining its validity.
On June 11, 2017, a 10-year-old child was killed in an all-terrain vehicle (ATV) accident resulting in its overturn while under the care of his paternal grandparents, Janet and Melvin Richards. The child's mother filed suit against the Richards in Parker County Texas, alleging that they negligently caused the child's death by allowing him to operate the ATV without a helmet, safety gear, or supervision. The Richards demanded a defense from their homeowners insurer, State Farm Lloyds (State Farm), which then filed a declaratory judgment action in the United States District Court for the Northern District of Texas.
State Farm argued that its policy excluded coverage for bodily injury arising out of a recreational vehicle owned or operated by any insured "while off an insured location." The insurer further relied on an exclusion for bodily injury to specific categories of insureds – the Richards, relative residents of the household, and "any other person under the age of 21 who is in the care of a person described above." State Farm submitted extrinsic evidence with its motion for summary judgment to support its position that the accident occurred off of the Richards' property, and that the deceased child should be deemed an insured resident of the Richards' household. The extrinsic evidence included discovery responses and a certified crash report.
Judge McBryde granted State Farm's motion for summary judgment. Citing to his own 2006 B. Hall Contracting decision as authority, Judge McBryde found that the eight-corners rule was triggered by and/or conditioned upon the policy language requiring an insurer to defend any suit "even if the allegations of the suit are groundless, false, or fraudulent." The Richards' policy did not have such language, and instead provided that "the duty to defend arises only if suit is brought to which coverage applies." As such, according to Judge McBryde, the eight-corners rule was not applicable.
Interestingly, this holding placed State Farm in the unique position of deciding whether to defend a holding on appeal that limits a central principal of Texas insurance law. State Farm declined to do so, with the Fifth Circuit noting that "State Farm makes no attempt to defend the district court's analysis." See State Farm Lloyds v. Richards, 18-10721, 2019 WL 4267354, at *3 (5th Cir. Sept. 9, 2019), certified question accepted (Sept. 13, 2019). State Farm instead contended that such a conclusion was not necessary for the determination of State Farm's duty to defend the Richards.
On appeal, the Fifth Circuit detailed the Texas Supreme Court's lengthy historical resistance to exceptions to the eight-corners rule and concluded that "there is no controlling Texas Supreme Court case law determining whether there's a policy-language exception to the eight-corners rule." The Fifth Circuit certified the following question:
Is the policy-language exception to the eight-corners rule articulated in B. Hall Contracting Inc. v. Evanston Ins. Co., 447 F. Supp. 2d 634 (N.D. Tex. 2006), a permissible exception under Texas law?
The Texas Supreme Court accepted the question on September 13, 2019. In briefing filed on October 14, 2019, counsel for the child's mother noted that an exception of this kind would "substitute chaos" for the orderly and predictable eight-corners rule.
Oral arguments were recently heard on January 8, 2020. State Farm reversed course from its earlier decision not to defend the lower court's analysis and argued that the state's high court should decline to continue enforcing the common-law eight-corners rule without exception based on the principle of freedom of contract. Though Justice Paul Green posited that the eight-corners rule was "simple and straightforward and easy to apply as a matter of policy," it remains to be seen whether the Texas Supreme Court will embrace the "chaos" and depart from its decades-long history of strict adherence to the eight-corners rule.
In the event that the Court holds a policy-language exception does exist, it will likely have far reaching implications for insurers, necessitating a decision regarding inclusion or removal of the operative language in Texas policies. Further, surplus lines insurers who have previously written and issued endorsements to contract around the eight-corners rule tracking the federal courts' limited exception language may wish to re-evaluate that approach. Whatever the Court decides, it will have a significant impact on how policies are written, evaluated, and litigated in Texas.
Author:
Allison Griswold, Partner
This article appeared in the Texas Insurance Coverage & Bad Faith Newsletter.
Related Practices
Related Attorneys