Transportation Law Update - May 2022
Ninth Circuit Decision Leaves Third-Party Logistics Providers Exposed in Uncertain World of F4A Preemption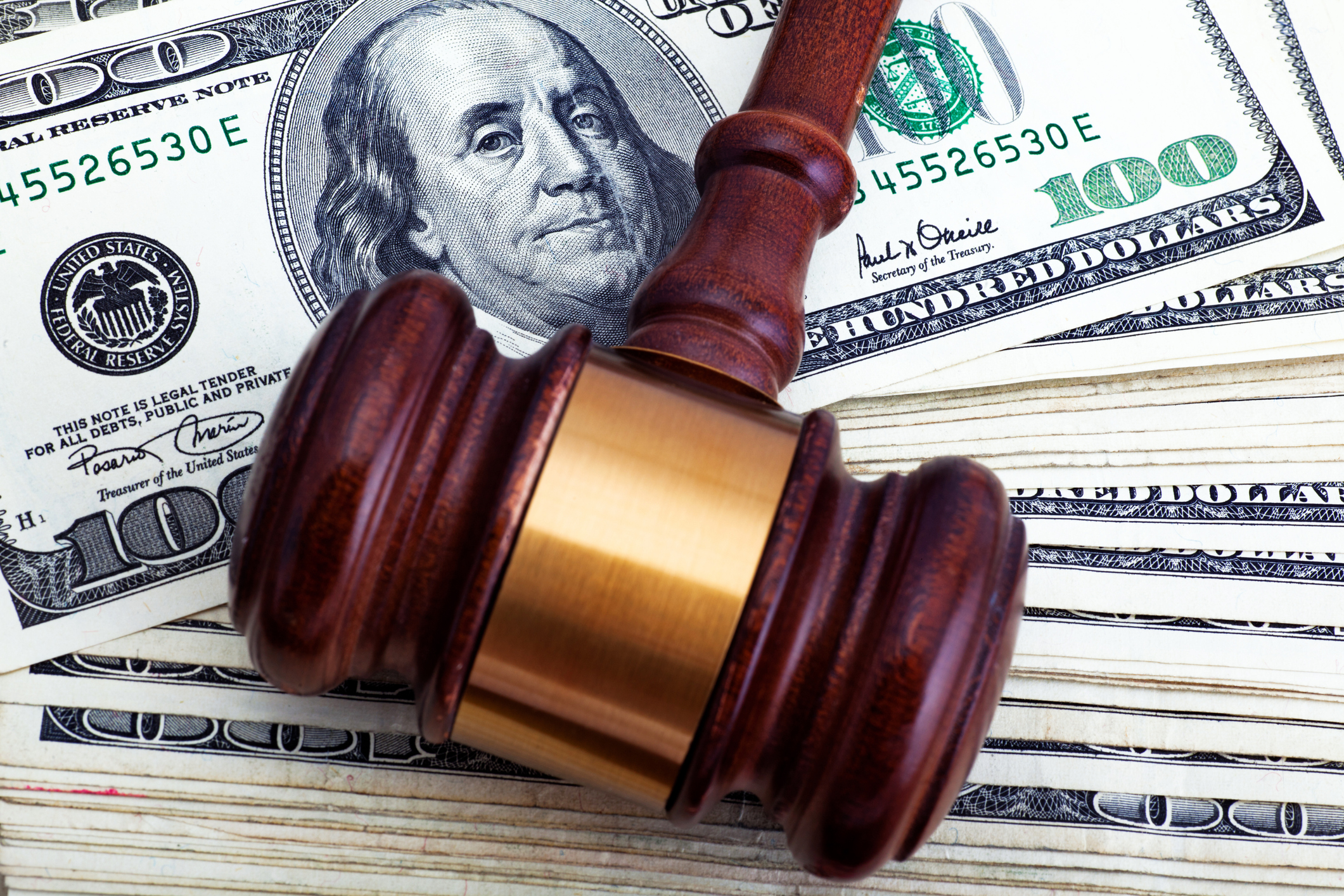 (May 2022) - A recent decision out of the Ninth Circuit in Miller v. C.H. Robinson Worldwide, Inc., 976 F.3d 1016 (9th Cir. 2020) aims to impose enormous costs on the transportation industry, including freight brokers. Indeed, these are the very costs that Congress sought to avoid in enacting the Federal Aviation Administration Authorization Act of 1994, 49 U.S.C. § 14501(c)(1) (the F4A). Although this decision currently is appealed to the U.S. Supreme Court, the Ninth Circuit's decision has the potential to stymie statutory limits of liability and open the floodgates of litigation to the transportation industry and, most notably, freight brokers.
The Ninth Circuit's decision in Miller significantly undermines the protection afforded by the F4A by subjecting the transportation industry to the vagaries of state tort law. This resulting uncertainty will not only impose tremendous costs on American consumers, but it also has the effect of imposing a state-by-state "duty of care" on brokers beyond that which is required by federal regulations. Permitting negligence claims under the guise of safety regulation completely upends the purpose of the F4A (uniformity) and further complicates the role of brokers in arranging for motor carriers to move freight.
Specifically, in 1994 Congress enacted the F4A to prevent a patchwork of state and local requirements from burdening the trucking industry. See 49 U.S.C. 14501, et seq. An important feature of the F4A allows for preemption of state laws "related to a price, route, or service of any . . . broker," unless one of the F4A's exceptions applies. See 49 U.S.C. 14501(c)(1). One of those exceptions is the "safety exception," which provides that the preemption provision does not "restrict" the "safety regulatory authority of a State with respect to motor vehicles." See 49 U.S.C. 14501(c)(2)(A)
With the emergence of third-party logistics providers in the industry—specifically brokers who search for spot quotes and efficiently survey the vast motor carrier market to obtain the most efficient transportation rates the market can provide—came an additional arena of potential claims in cargo damage litigation. Seeing an opportunity to circumvent the F4A preemption afforded to brokers, the plaintiffs' bar argued that common law torts, such as negligent hiring, relate to safety and are, therefore, an exception to F4A preemption. While the U.S. Supreme Court clarified in Ours Garage that "safety regulatory authority" refers to the "traditional state police power over safety" (City of Columbus v. Ours Garage & Wrecker Serv., 536 U.S. 424, 439 (2002)), district courts continue to struggle with the safety exception, developing conflicting or duplicative rules relating to whether negligence claims come under the purview of the F4A safety exception. Indeed, some district courts hold that state law negligence claims affect prices, routes, and services, and found that the safety exception does not apply, resulting in F4A preemption.[1] Other courts agreed that state law negligence claims affect prices, routes, and services, but hold that the safety exception does apply precluding preemption.[2] The resulting inconsistency creates the very patchwork of state laws regulating interstate commerce that Congress sought to alleviate under the F4A.
This preemption determination has a significant impact on the trajectory claims against transportation brokers. Depending on the district court's preemption rulings, settlement usually follows quickly. As such, appellate rulings on this issue are limited, leaving varied and inconsistent district court rulings, precisely inapposite of the F4A's goal of uniformity. Thus, the relatively recent Ninth Circuit decision in Miller has raised concern in the transportation industry given the lack of other appellate decisions on this issue along with the broad geographical scope encompassed under the court's jurisdiction.
In Miller, C.H. Robinson (a broker) selected federally licensed motor carriers to transport an interstate shipment for Costco. During transportation, the driver of the motor carrier lost control of the trailer while driving in icy conditions, crossed over the median into oncoming traffic, and collided with plaintiff Allen Miller's vehicle leaving him a quadriplegic. In June 2017, Mr. Miller sued, among others, C.H. Robinson, the motor carriers, the shipper (Costco), and the driver. Thereafter, Mr. Miller filed an amended complaint alleging that C.H. Robinson breached its "duty to select a competent contractor to transport" Costco's load by retaining incompetent, unfit, or inexperienced contractors or sub-haulers to arrange and/or take the load. See Miller, 976 F.3d at 1020-21. At the trial court, C.H. Robinson moved for judgment on the pleadings arguing that the F4A preempts Mr. Miller's negligence claim as the statute expressly preempts common law tort claims against freight brokers arising from a tractor-trailer accident involving an independently contracted motor carrier. After the district court agreed with C.H. Robinson, finding that Miller's negligence claim did not fall under the safety exception and that F4A preemption applied, the plaintiff appealed to the Ninth Circuit.
On appeal, the Ninth Circuit held that the core service of a freight broker—arranging for transportation of property by motor carriers—falls squarely within the plain meaning of the F4A preemption provision. However, the court found that the plaintiff's negligence claim was exempt from preemption because it falls within the "safety regulatory authority of a State." In other words, the court gave the "safety exemption" an expansive meaning that has no basis in the statutory text of the F4A.
On April 12, 2021, C.H. Robinson filed its petition for a writ of certiorari with the Supreme Court of the United States. As the Miller decision impacts the movement of cargo nationwide via interstate motor carriers, a review by the U.S. Supreme Court should harmonize conflicting court decisions and bring clarity for carriers and brokers alike.
If you have a question about this area of the law, or experts in your jurisdiction, please contact the authors of this alert.
[1] Volkova v. C.H. Robinson Co., No. 16 C 1883, 2018 U.S. Dist. LEXIS 19877 (N.D. Ill. Feb. 7, 2018); Ga. Nut Co. v. C.H. Robinson Co., No. 17 C 3018, 2018 U.S. Dist. LEXIS 71806 (N.D. Ill. Apr. 30, 2018); Loyd v. Salazar, 416 F. Supp. 3d 1290 (W.D. Okla. 2019); Gillum v. High Standard, LLC, Civil Action No. SA-19-CV-1378-XR, 2020 U.S. Dist. LEXIS 14820 (W.D. Tex. Jan. 27, 2020); Ying Ye v. Glob. Sunrise, Inc., No. 1:18-CV01961, 2020 U.S. Dist. LEXIS 37142 (N.D. Ill. Mar. 4, 2020); Krauss v. IRIS USA, Inc., No. 17-778, 2018 WL 2063839 (E.D. Pa. May 3, 2018); Creagan v. Wal-Mart Transportation, LLC, 354 F.Supp. 3d 808 (N.D. Ohio 2018).
[2] Owens v Anthony, 2011 U.S. Dist. LEXIS 139961, 2011 WL 6056409 (M.D. Tenn. 2011); Morales v. Redco Transp., Ltd., No. 5:14-cv-129, 2015 U.S. Dist. LEXIS 169801 (S.D. Tex. Dec. 21, 2015); Mann v. C. H. Robinson Worldwide, Inc., Civil Action No. 7:16-cv-00102, 2017 U.S. Dist. LEXIS 117503 (W.D. Va. July 27, 2017); Gilley v. C.H. Robinson Worldwide, Inc., No. 1:18-00536, 2019 U.S. Dist. LEXIS 52549 (S.D. W. Va. Mar. 28, 2019); Uhrhan v. B&B Cargo, No. 4:17-cv-02720-JAR, 2020 U.S. Dist. LEXIS 139572 (E.D. Mo. Aug. 5, 2020); Popal v. Reliable Cargo Delivery, Inc., No. PE:20-CV-00039-DC-DF, 2021 U.S. Dist. LEXIS 57212 (W.D. Tex. Jan. 20, 2021); Morrison v. JSK Transp., Ltd., No. 20-CV01053-JPG, 2021 U.S. Dist. LEXIS 43094 (S.D. Ill. Mar. 8, 2021).
Authors:
Julie E. Maurer, Partner
Joseph T. Baratta, Associate
Jerica L. Peters, Associate
Related Practices
Related Attorneys