Insurance Coverage & Bad Faith Newsletter - Summer 2020
Leonard Fadeeff v. State Farm General Insurance Company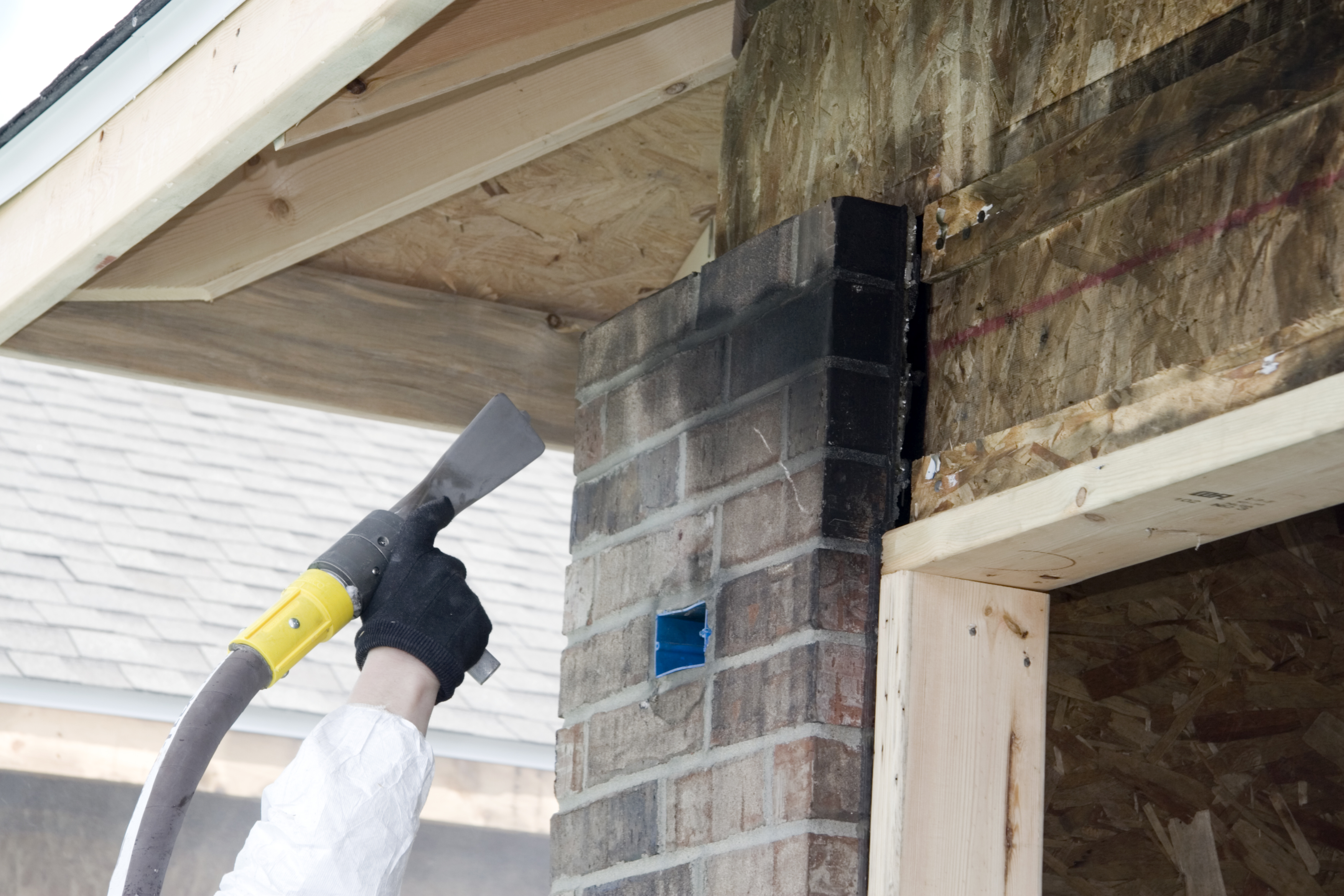 (Genuine Dispute Rule Did Not Bar Claim For Bad Faith)
(August 2020) - In Fadeeff v. State Farm Gen. Ins. Co., 50 Cal.App.5th 94 (May 22, 2020), the California Court of Appeal reversed the entry of summary judgment in favor of State Farm General Insurance Company ("State Farm") in connection with a smoke and soot damage claim made by Leonard and Patricia Fadeeff (the "Fadeeffs") for damage sustained by their home due to the 2015 Valley Fire. The parties' dispute arose out of the Valley Fire, which took place in Lake County, California. The Fadeeffs' home was located in Hidden Valley Lake.
The Fadeeffs submitted a claim to State Farm under their homeowners policy. Initially, after an adjuster inspected the home and noted that it was "well maintained" with no apparent maintenance issues, State Farm made a series of payments and arranged for ServPro to clean the smoke and soot damage. Subsequently, the Fadeeffs retained an independent adjuster and submitted a supplemental claim in the amount of $75,000. State Farm retained a different unlicensed adjuster to investigate the claim and retained expert, Forensic Analytical Consulting Services (FACS) to inspect the Fadeeffs' home, and another company referred to as HVACi, to inspect the Fadeeffs' HVAC system.
The independent adjuster used to investigate the Fadeeffs' supplemental claim failed to follow company guidelines in connection with using experts, which required specific questions to be addressed by the expert. In addition, FACS only took surface samples of the walls in the Fadeeffs' home. Ultimately, the reports prepared by FACS and HVACi concluded that no additional work was required to remediate the damage sustained by the Fadeeffs' home. Thereafter, State Farm denied the Fadeeffs' supplemental claim.
Subsequently, the Fadeeffs filed a breach of contract and bad faith lawsuit against State Farm. In response, State Farm filed a motion for summary judgment arguing that it acted reasonably in connection with its investigation and denial of the Fadeeffs' supplemental claim. State Farm argued that its reliance on experts' reports supported its claim that it acted reasonably. Hence, under the "genuine dispute rule", it was entitled to summary judgment.
In reversing the trial court's entry of summary judgment in favor of State Farm, the Court of Appeal explained the "genuine dispute rule" as follows:
Our Supreme Court in Wilson explained how the "genuine dispute" rule (sometimes known as the "genuine issue" rule or doctrine) works with the standards for determining motions for summary judgment. The short answer is that it does not change the rules. (Wilson, supra, 42 Cal.4th at p. 724.) "The genuine issue rule in the context of bad faith claims allows a [trial] court to grant summary judgment when it is undisputed or indisputable that the basis for the insurer's denial of benefits was reasonable – for example, where even under the plaintiff's version of the facts there is a genuine issue as to the insurer's liability under California law. [Citation] . . . On the other hand, an insurer is not entitled to judgment as a matter of law where, viewing the facts in the light most favorable to the plaintiff, a jury could conclude that the insurer acted unreasonably." [Citation.] Thus, an insurer is entitled to summary judgment based on a genuine dispute over coverage or the value of the insured's claim only where the summary judgment record demonstrates the absence of triable issues (. . . §437c. dubd. (c)) as to whether the disputed position upon which the insurer denied the claim was reached reasonably and in good faith." (Ibid.)
As Justice Croskey wrote in Chateau Chamberay, whether the genuine dispute doctrine can be applied in cases involving "purely a factual dispute" between an insurer and its insured can only be decided on a case-by-case basis. (Chateau Chamberay Homeowners Assn. v. Associated Internat. Ins. Co., supra, 90 Cal.App.4th at p.348 ((Chateau Chamberay).) "[W]here an insurer, for example, is relying on the advice and opinions of independent experts, then a basis may exist for invoking the doctrine and summarily adjudicating a bad faith claim in the insurer's favor. (Fraley v. Allstate Ins. Co. [(2000)] 81 Cal.App.4th [1282.] 1293 [97 Cal. Rptr. 2d 386]; Guebara v. Allstate Ins. Co. [(9th Cir. 2001)] 237 f.3d [987.] 994.). We concur, however, with the caveat advanced by the Guebara court. It cautioned that an expert's testimony will not automatically insulate an insurer from a bad faith claim based on a biased investigation. It suggested several circumstances where a biased investigation claim should go to jury: (1) the insurer was guilty of misrepresenting the nature of the investigatory proceedings …; (2) the insurer's employee's lied during the depositions or to the insured; (3) the insurer dishonestly selected its expert; (4) the insurer's experts were unreasonable; and (5) the insurer failed to conduct a thorough investigation. [Citation]" (Chateau Chamberay, supra at pp. 348-349, citation omitted.)
Justice Croskey cautioned that this list is "certainly not intended to be exhaustive" of the circumstances that might justify submitting the existence of whether there was a "genuine dispute" to a jury. "Nor, we must also add, may an insurer insulate itself from liability for bad faith conduct by the simple expedient of hiring an expert for the purpose of manufacturing a 'genuine dispute.'" (Chateau Chamberay, supra 90 Cal.App.4th at p. 349, fn. 8.) Put another way, the "dispute . . . must be genuine. An insurer cannot claim the benefit of the genuine dispute doctrine based on an investigation or evaluation of the insured's claim that is not full, fair and thorough." (Bosetti v. United States Life Ins. Co. in City of New York (2009) 175 Cal.App.4th 1208, 1237 [96 Cal. Rptr. 3d 744].)
The Court of Appeal found that there were disputed issues of fact as to whether State Farm acted reasonably. In particular, with respect to State Farm's reliance on experts' reports, the Court of Appeal stated as follows:
The Fadeeffs also contend that there are triable issues regarding whether State Farm could have reasonably relied on its experts in denying the supplemental claims. We agree.
We independently determine the facts as a matter of law, and we strictly construe the moving party's papers. (Hamburg v. Wal-Mart Stores, Inc. (2004) 116 Cal.App.4th 497, 502 [10 Cal. Rptr. 3d 568].) As we read them, State Farm's moving papers focus on its retention of and reasonable reliance on experts to establish there was a "genuine dispute" regarding payment of the supplemental claims. Under the heading "Genuine Dispute Doctrine Negates Claim of Bad Faith," State Farm emphasizes that "[r]egardless of whether plaintiffs not contest those experts' opinions, it is undisputed that State Farm reasonably relied upon them in determining that no additional amounts were owed on the claim. At the very least, this is a classic 'genuine dispute' upon which plaintiffs cannot as a matter of law, base a bad faith cause of action."
As we have noted, adjuster Carpenter retained FACS as a third party expert. But he was unaware of State Farm's operational guide regarding the use of third party experts, and issued a retention letter to FACS that does not (contrary to the guide) "provide clear and concise instructions and list the specific question(s) to be addressed." It says nothing at all about the assignment.
By way of an example, the Fadeeffs' supplemental claim for personal property loss was presented as an inventory with dozens of items on a spreadsheet. Carpenter could not remember having reviewed it, nor could Carpenter state any steps he took to analyze whether State Farm would provide coverage for these items. Carpenter also testified that he never asked FACS to investigate or inspect any items of the Fadeeffs' personal property spreadsheet of damaged items. Carpenter admitted he took no steps to determine whether the conclusions in the FACS report were reliable or accurate. But State Farm did not dispute that it denied the Fadeeffs' additional personal property claim by relying on the FACS report.
Appellants argue that from this set of circumstances, a jury could conclude the FACS was not retained to offer an unbiased report, but instead was retained to "rubberstamp" the decision to pay the Fadeeffs no additional benefits.
And appellants point to other evidence from which a jury might infer that FACS's investigation could not reasonably be relied on because of its limited scope. FACS recommends cleaning and restoration in cases of distinct observable smoke odor or clearly visible debris. But FACS's samples were limited to surfaces samples; as noted above, Brinkerhoff conceded he did not sample the back side of any materials, from wall cavities, behind outlets, light switchplates, or under floor coverings.
In these circumstances, we cannot conclude that it is undisputed or indisputable that the denial of supplemental claims was reasonable based on a genuine dispute created by the retention of experts.
In addition, the Court of Appeal held that there were dispute facts relative to the Fadeeffs' claim for punitive damages and refused to affirm entry of judgment on this issue as well.
Related Practices
Related Attorneys