Interview: The Law Enforcement Perspective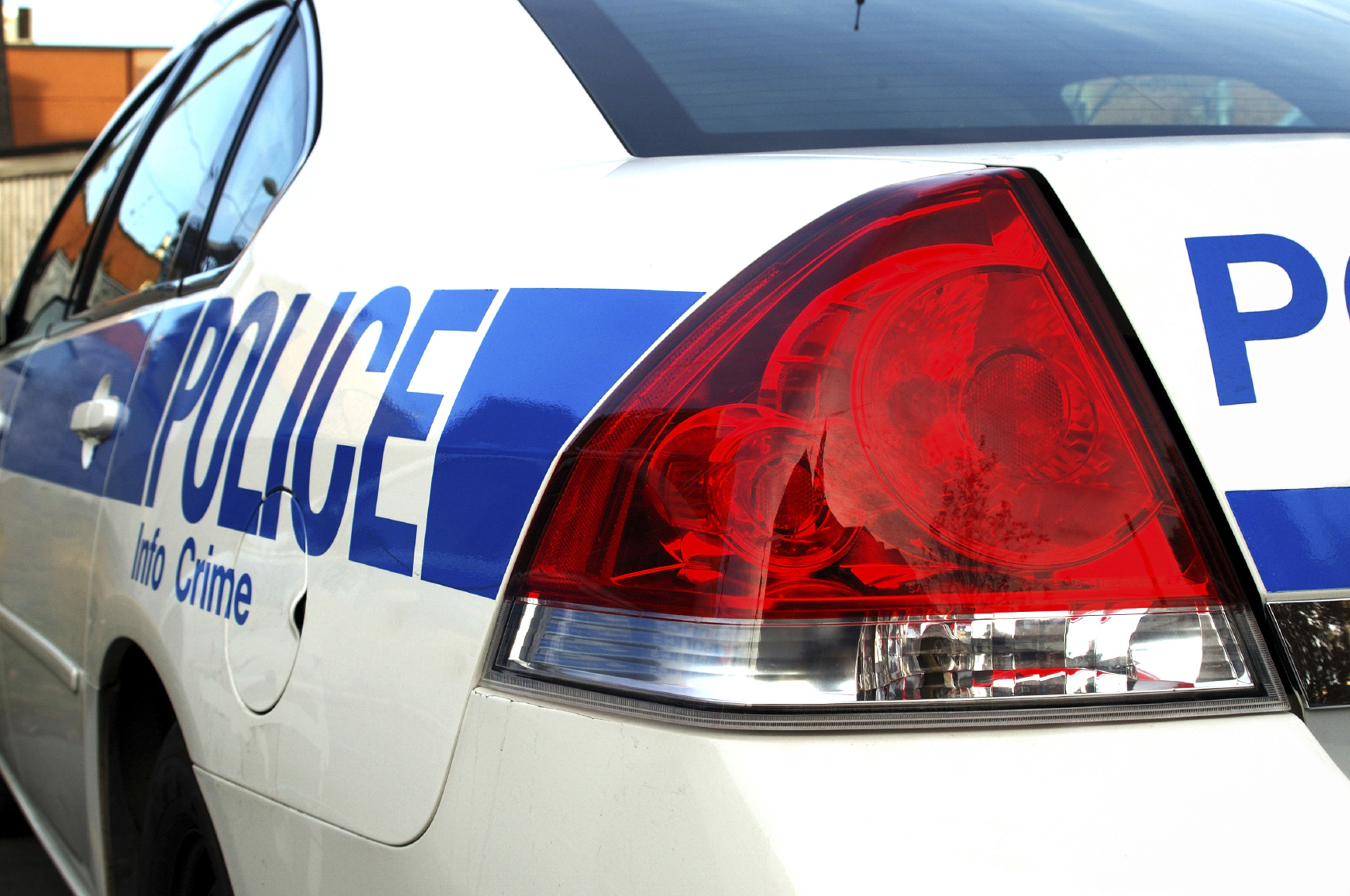 (January 2020) - I recently sat down with my friend and colleague, Mark Savage, of the Colorado State Patrol (CSP) to talk to him about his work as an advocate for the motor carrier industry. Deputy Chief Savage and I will also be on a panel together at the Annual Conference of the Transportation Lawyers Association (TLA) in April 2020.
Tell me about your involvement with the motor carrier industry during your career with CSP.
As a member of CSP, my goal is to reduce crashes and improve traffic safety on our roads, so I welcome any opportunity to raise awareness about saving lives on our roads. CSP is a traffic safety organization that actively engages with multiple partners to accomplish its goals. Accordingly, over the course of my career I have been blessed with the opportunity to get to know many of our stakeholders in the motor carrier industry. Trucking is a very challenging career and a tough industry with small margins. So it takes a resilient person to work in trucking, and I have a tremendous amount of respect for the men and women who do this important work.
I have developed a long term relationship with many folks in the industry through my work with Federal Motor Carrier Safety Administration (FMCSA), American Trucking Association (ATA), the Commercial Vehicle Safety Alliance (CVSA), and the American Transportation Research Institute (ATRI) to name a few. Just like law enforcement, the motor carrier industry is always looking to develop partnerships in order to learn and improve operations. We are the same and we can learn from each other, as we have shared goals of safety. In fact, one of the best and most rewarding parts of my career has been the partnerships and long term relationships that I have built with those in the motor carrier industry.
You recently testified at a Congressional hearing. What was that like?
Indeed, in June of 2019, I testified in front of the House Subcommittee on Highways and Transit, which is a subcommittee of the House Committee on Transportation and Infrastructure. I testified on behalf of the law enforcement community and as a past president of the CVSA. The topic of the hearing that day was "Under Pressure: The State of Trucking in America." The panel I served on was also populated by several members of the trucking industry, trade union members, and safety advocates. It was a great opportunity to provide the enforcement perspective to members of Congress and the public as well. In my written and verbal testimony, I had the opportunity to highlight issues important to traffic safety, including how clear and unambiguous regulations can improve safety and how the federal government can enhance its effectiveness by moving stalled regulation through its processes. I have been lucky to testify in front of Congress before and always enjoy the challenge and excitement of being in front of our nation's leadership.
You also recently gave a presentation about autonomous vehicles and highway safety. Can you tell me more about that?
Another issue that we are actively engaged in is the regulation of autonomous vehicles. First off, I must say that we have seen a recent increase in the number of commercial motor vehicle crashes. I am discouraged by this trend and have been looking for new avenues to improve safety. I believe that technologies, such as highly automated vehicles, have the potential to reverse the trend and save lives. However, the technology is disruptive and new to many of us in the law enforcement community. Many in the public agree and are reluctant to embrace highly automated vehicles. Therefore, we have a responsibility to ensure that when and where the technology is tested, it must be done safely and with full information to the public. I believe that the technology has the potential to save lives, but in order to fully realize its value, stakeholders and the public must accept it. This can only be accomplished through effective communication and healthy partnerships with technologists. To further this goal, CSP hosted a national conference where we brought together members of the law enforcement community, federal regulatory agencies, and technologists to share best practices and to discuss our perspectives. I spoke at the conference and articulated the need for further discussion and how law enforcement can and should be a part of the national conversation. The conference was successful and it highlighted the need for further engagement with the law enforcement community.
How has the legalization of marijuana in Colorado impacted the motor carrier industry?
Interesting question. I would argue that it has had a negative impact on the motor carrier industry in much the same way that it has impacted the law enforcement community. Specifically, in Colorado we have seen our applicant pool diminish. In a challenging labor environment, both trucking and law enforcement struggle to find qualified applicants as employees. Because both industries prohibit marijuana use, the legalization of marijuana has only complicated our efforts to hire and retain employees. Outside of that, marijuana use is on the rise and we are seeing small increases in the number of commercial motor vehicle operators using and possessing marijuana. This is not surprising but discomforting nonetheless. I also know that the industry has started several efforts to reduce the impact of legalization on their industry and I applaud their efforts. The ATA is currently leading a national effort to develop policy around legalization and is conducting research to better understand its impacts. ATRI has also conducted some excellent research in the last year highlighting key actions for keeping roads safe from drivers who are under the influence of marijuana. I would encourage those engaged in the topic to be aware of the impact that legalization may have on your community.
What are some of the emerging safety risks facing commercial truck drivers today?
One is the topic we just discussed, so I will not elaborate further. We know that the majority of our commercial truck driving crashes are caused by car drivers and, as law enforcement, we recognize that fact. I would argue that many of those crashes are caused by drunk/drugged drivers, distracted drivers, and even fatigued drivers. A smaller percentage of the crashes are caused by aggressive drivers. You may have noticed a trend in my answer to this question so far and that is the focus on drivers. We have found that the great majority of crashes or other safety risks are caused by the behavior of drivers on our roads. While equipment issues do exist, the great majority of crashes (93% in Colorado alone) are caused by poor driving behaviors. So an ever-growing and emerging risk for all drivers, regardless of the size of vehicle you operate, is an increase in poor driving behavior. We are seeing more aggressive, distracted, and even drunk/drugged drivers on our roads, and that is concerning. As safety professionals, we must better understand why and how these behaviors are degrading and contributing to an increasing number of crashes. Once that is done, we must also understand how to more effectively communicate with all drivers to improve their behavior.
Out of curiosity, what is the most memorable encounter you had with a commercial truck driver during your career?
Most of my interactions with truck drivers have been quite positive, and many of the drivers out there often stop and help us when we are in need. Truck drivers are a unique group of people. They work long, lonely hours often for little pay and I am grateful for what they do. I can tell you one story that sticks with me, which occurred several years ago when I was patrolling the mountains of Colorado. I was called to a crash that involved a rolled over semi-trailer that was hauling fuel. The driver had fallen asleep and crashed the truck in a small town on Berthoud Pass on the road to Winter Park. The crash had occurred at night, and it was dark. After rolling over, the truck caught fire and the driver was trapped in the vehicle. However, the co-driver was able to get out of the vehicle and she then rescued the driver from the burning truck. She then noticed that the fuel was spilling and running down a ditch towards a house. The fuel was likely to, and later did, catch fire, which she feared would burn a house located a few yards from the ditch. After removing the driver from the risk, she ran down to the house,woke its occupants up, and assisted in their evacuation. The co-driver saved several lives that day and it is emblematic of the actions of what truck drivers do everyday.
What are you going to miss most about CSP when you retire this summer?
I am leaving law enforcement on July 1, 2020 after 25 plus years on the job. I hope that I have made a difference in the lives of the members of my organization and in the lives of the public I serve. I will certainly miss the job itself and the excitement and mission focus. However, I will miss the people the most. Law enforcement is truly meaningful work because of the people I have been blessed to work with.
What are you looking forward to the most about retirement?
I wish I could say that I am retiring but I am still young and am not even close to "retiring" in the traditional sense. We are lucky to have the ability to retire from the job at a young age, so I will be entering the workforce again and look forward to another career, but this time not in law enforcement. It has been a remarkable experience, but I am ready to do something else and am excited for what is to come.
Author:
Katherine L. Vaughn, Partner

This article appeared in the Transportation Law Update January 2020 Newsletter.
Related Practices
Related Attorneys