Initial Success for Challenges to California Assembly Bill 5 (AB-5) Codification of Dynamex Ruling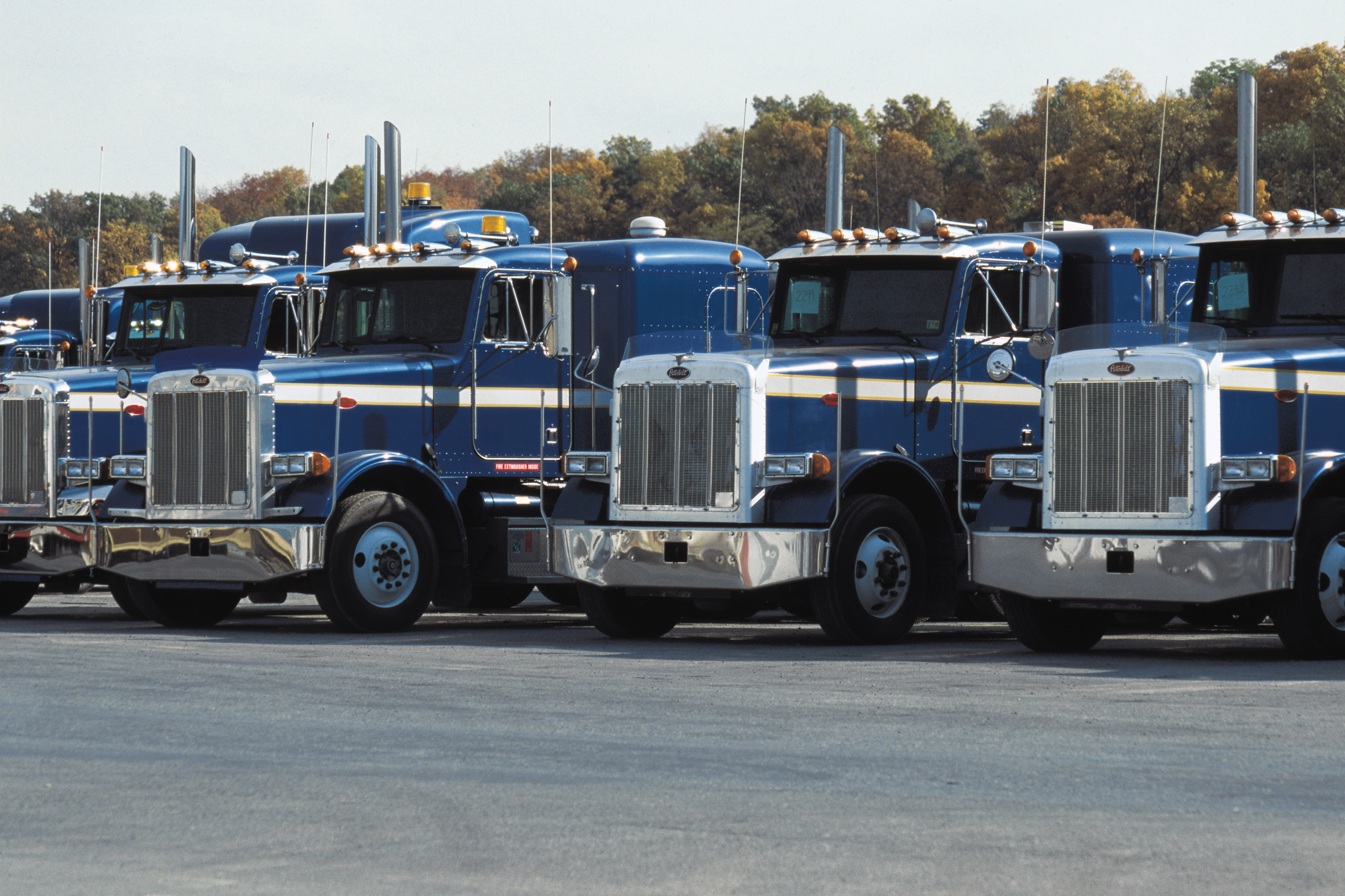 (January 2020) - On January 8, 2020, Los Angeles Superior Court Judge William Highberger ruled that newly enacted statute AB-5 does not apply to motor carriers or independent owner-operator truck drivers, a notable success for the transportation industry in the first court ruling on the statute's validity. Judge Highberger found that AB-5 is preempted by the Federal Aviation Administration Authorization Act (FAAAA) because it would ban motor carriers from using independent contractors to provide transportation services. Judge Highberger found that owner-operators should not be reclassified as employees under AB-5. The state court ruling in State of California v. Cal Cartage Transp. Express (Cal. Super. Ct., No. BC689320) involves actions filed by the City of Los Angeles against several trucking companies for alleged worker misclassification of truck drivers under California's Unfair Competition Law (UCL).
Judge Highberger's ruling is among several legal challenges to AB-5, which California enacted to codify the "ABC" test set forth in Dynamex v. Superior Court (2018) 4 Cal.5th 903. AB-5 was to take effect on January 1, 2020, but was quickly circumvented. In Dynamex, on April 30, 2018, the California Supreme Court abandoned the Borello test in favor of the "ABC" test for purposes of California wage orders, which provide minimum wage, maximum hour, and working condition requirements for specific industries. The Borello test is a set of factors used to determine worker classification (employee or independent contractor) pursuant to S. G. Borello & Sons, Inc. v. Dept. of Industrial Relations (1989) 48 Cal.3d 341. The Dynamex ruling and AB-5 effectively go a long way toward eliminating the independent contractor business model frequently used in the transportation industry. The claims of the City of Los Angeles in Cal Cartage Transp. Express will now proceed under the Borello standard, although the Los Angeles City Attorney will likely appeal the ruling, and Judge Highberger welcomed appellate consideration.
The Dynamex decision and AB-5 resulted in multiple efforts to clarify or challenge the law, both legislatively and through litigation, including a California Trucking Association (CTA) lawsuit currently making its way through consideration by the United States District Court for the Southern District of California. In the CTA action, just hours before AB-5 took effect, United States District Court Judge Roger T. Benitez granted a temporary restraining order that enjoined enforcement of AB-5 as to approximately 70,000 independent truckers, many of whom invested substantial sums of money to purchase trucks and work as owner-operators. CTA asserts that the "ABC" test of AB-5 is preempted by the FAAAA. CTA contends that the "B" prong is preempted because it will operate as a de facto prohibition on motor carriers contracting with independent owner-operators, which will directly impact motor carrier services, routes, and prices in contravention of the FAAAA. CTA also contends that the "ABC" test imposes an impermissible burden on interstate commerce, in violation of the Commerce Clause of the U.S. Constitution, arguing that AB-5 would require motor carriers to hire employee drivers to perform the California leg of a trip. Motor carriers would be barred from contracting with a single owner-operator to transport an interstate load that originates or terminates in California.
On January 13, 2020, Judge Benitez heard oral arguments on the issue of FAAAA preemption and CTA's request for a preliminary injunction to block AB-5 enforcement against trucking companies. Judge Benitez took the matter under submission, but continued the temporary restraining order pending the court's ruling on a preliminary injunction. On January 16, 2020, Judge Benitez granted CTA's motion for a preliminary injunction, another noteworthy court success for the transportation industry. In his ruling, Judge Benitez wrote:
"[T]here is little question that the State of California has encroached on Congress' territory by eliminating motor carriers' choice to use independent contractor drivers, a choice at the very heart of interstate trucking. In so doing, California disregards Congress' intent to deregulate interstate trucking, instead adopting a law that produces the patchwork of state regulations Congress sought to prevent. With AB-5, California runs off the road and into the preemption ditch of the FAAAA."
The State of California is enjoined from enforcing AB-5 against California motor carriers pending the entry of final judgement in this action.
An appeal of this ruling is possible, if not likely. While these initial court victories for the transportation industry provide some limited clarity in the near term, the uncertainty surrounding AB-5 remains a significant issue, with much need for further clarification and resolution, either legislatively or through the courts.
Author:
John A. Toal, Partner

This article appeared in the Transportation Law Update January 2020 Newsletter.
Related Practices
Related Attorneys