Transportation Law Update - May 2020
How COVID-19 and the FMCSA Emergency Declaration Will Impact Motor Carrier Litigation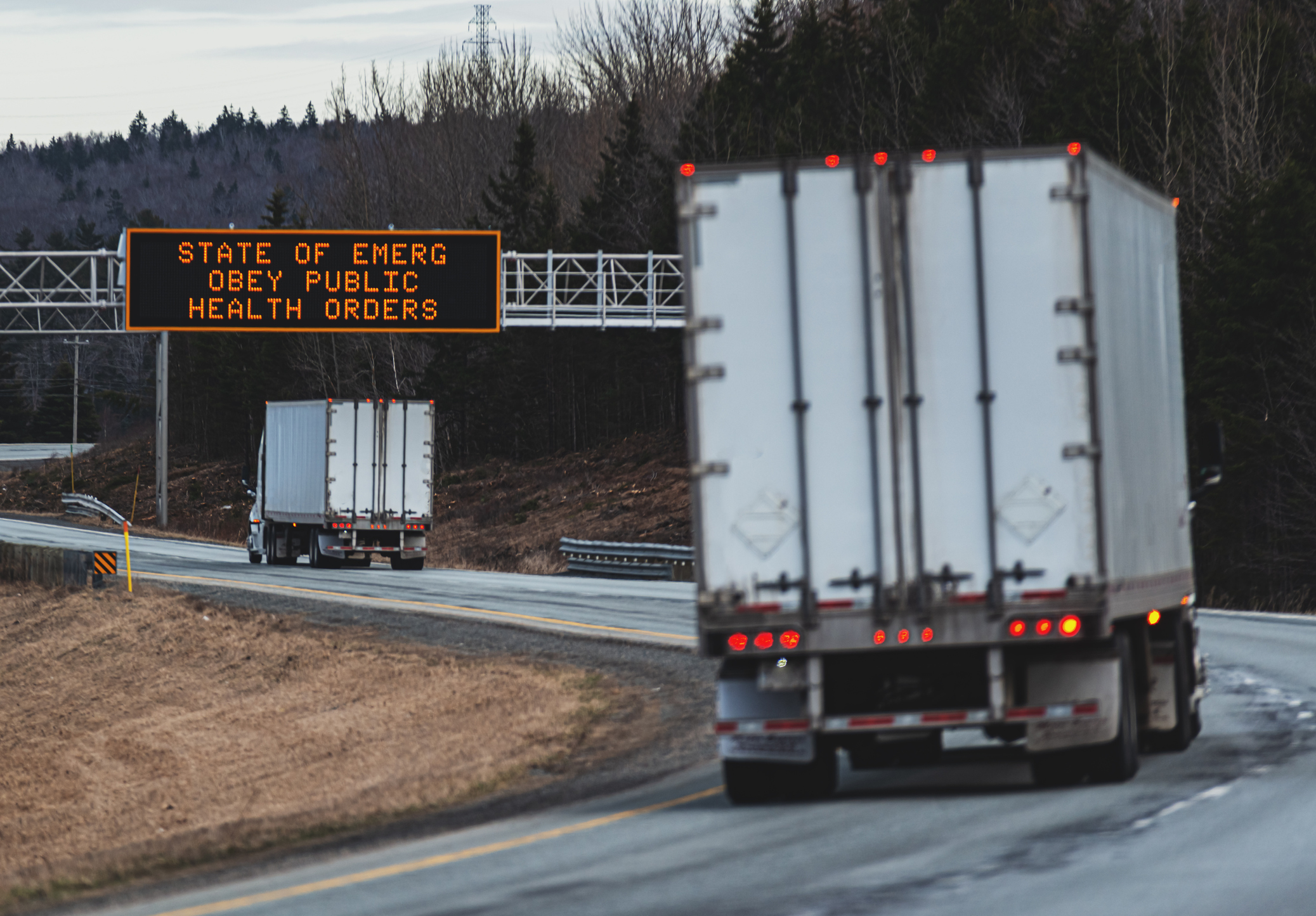 (May 2020) - The Federal Motor Carrier Safety Administration (FMCSA) recently declared that a nationwide emergency continues to exist that warrants extension and expansion of Emergency Declaration No. 2020-002 under 49 CFR § 390.25, issued on March 13, 2020, expanded on March 18, 2020, extended and further expanded on April 8, 2020, and once again further extended on May 13, 2020, continuing the exemption granted from Parts 390 through 399 of the Federal Motor Carrier Safety Regulations (FMCSR) for the fifty States and the District of Columbia through June 14, 2020. Included in the exemption are all hours of service regulations.
Under the declaration, drivers are not required to take 30-minute breaks, and hours worked while providing emergency assistance do not count towards the 60/70 hour rule. Additionally, to the extent a driver is not returning back to normal operations and is continuing to provide emergency relief, the 34-hour restart is not required. Furthermore, there is no requirement to maintain electronic logs or paper logs while performing emergency services.
The question then becomes, what happens if a commercial driver who is engaged in emergency services and has been operating in excess of normal operating hours is then involved in a crash resulting in bodily injury? Is there potential exposure to punitive damages?
The Florida Supreme Court explained in W.R. Grace v. Waters that punitive damages are appropriate only when the actions of the defendant are "fraudulent, malicious, deliberately violent or oppressive, or committed with such gross negligence as to indicate a wanton disregard for the rights of others." W.R. Grace & Company—Conn. v. Waters, 638 So. 2d 502 (Fla. 1994). Explicitly, in these claims is the need to have a fact-intensive inquiry into the conduct of the tortfeasor to determine whether the conduct complained of goes above and beyond the elements of simple negligence. Woolstrum v. Mailloux, 190 Cal. Rptr. 729, 733 (App. Dep't Super. Ct. 1983)
When it comes to punitive damages, every fact matters. See, e.g., Woolstrum v. Mailloux, 190 Cal. Rptr. 729, 733 (App. Dep't Super. Ct. 1983). This is particularly true because the vast majority of the appellate courts reviewing these damages do so de novo. State Farm Mut. Auto. Ins. Co. v. Campbell, 538 U.S. 408, 418 (2003)
FMCSR's Declaration includes restrictions and limitations, however these limitations do not expressly purport to protect motor carriers or drivers from potential exposure to punitive damage claims in the event of a bodily injury accident, but those provisions may be useful in establishing the standard of care.
FMCSR restriction and condition #2 states that: Motor carriers and drivers are not granted relief from 49 CFR § 392.3 related to the operation of a commercial motor vehicle while a driver's ability or alertness is so impaired, or so likely to become impaired, through fatigue, illness, or any other cause, as to make it unsafe for him/her to begin or continue to operate the motor vehicle.
FMCSR restriction and condition #3 provides that: Motor carriers shall not require or allow fatigued drivers to operate a commercial motor vehicle. A driver who informs a carrier that he/she needs immediate rest shall be given at least ten consecutive hours before the driver is required to return to service.
It would appear that while the Emergency Declaration removes the requirement to adhere to the 30-minute break rule, the 60/70 hour rule, and the 34-hour reset requirement, it does little to provide guidance to motor carriers and drivers regarding the duty, if any, to ensure that drivers are not fatigued and/or are protected from claims of driver fatigue while in the course of an emergency route. To be clear, the declaration specifically prohibits relief if a driver's alertness is impaired or a driver is fatigued; however, these terms are not defined. Accordingly, whether a driver's alertness is impaired or whether a driver is fatigued would depend on the specific facts for a determination as to whether relief under the declaration is proper. If relief is proper under the declaration, then a plaintiff would have extreme difficulty showing that a driver's actions were grossly negligent while in the course of providing direct assistance in support of emergency efforts related to COVID-19.
How Can Motor Carriers Protect Themselves From Allegations of Driver Fatigue Under The Emergency Declaration?
Here are some best practice suggestions:
Safety directors, in-house legal teams, and outside counsel should collaborate in efforts to monitor each driver's hours while acting under the Emergency Declaration. There should a clear distinction between loads providing normal operation routes and those providing emergency support. Drivers should be given ample rest/re-set times when transitioning between normal operations and emergency support.
Maintain detailed records from dispatch, load documents, driver communications, and a log of any activity. Records should clearly distinguish between normal operations and emergency services.
Perform periodic check-ins with drivers who are exceeding hours under the Emergency Declaration.
Maintain policies and procedures addressing the Emergency Declaration.
Provide training regarding driver fatigue.
This article appeared in the Transportation Law Update May 2020 Newsletter.
Authors:
Sophia Bernard, Associate
John Rine, Managing Partner
Related Practices
Related Attorneys