Recent California Court Decisions May Lead to Another Increase in Website ADA Compliance Cases
Posted on: November 25, 2019
By: Jeffrey S. Ranen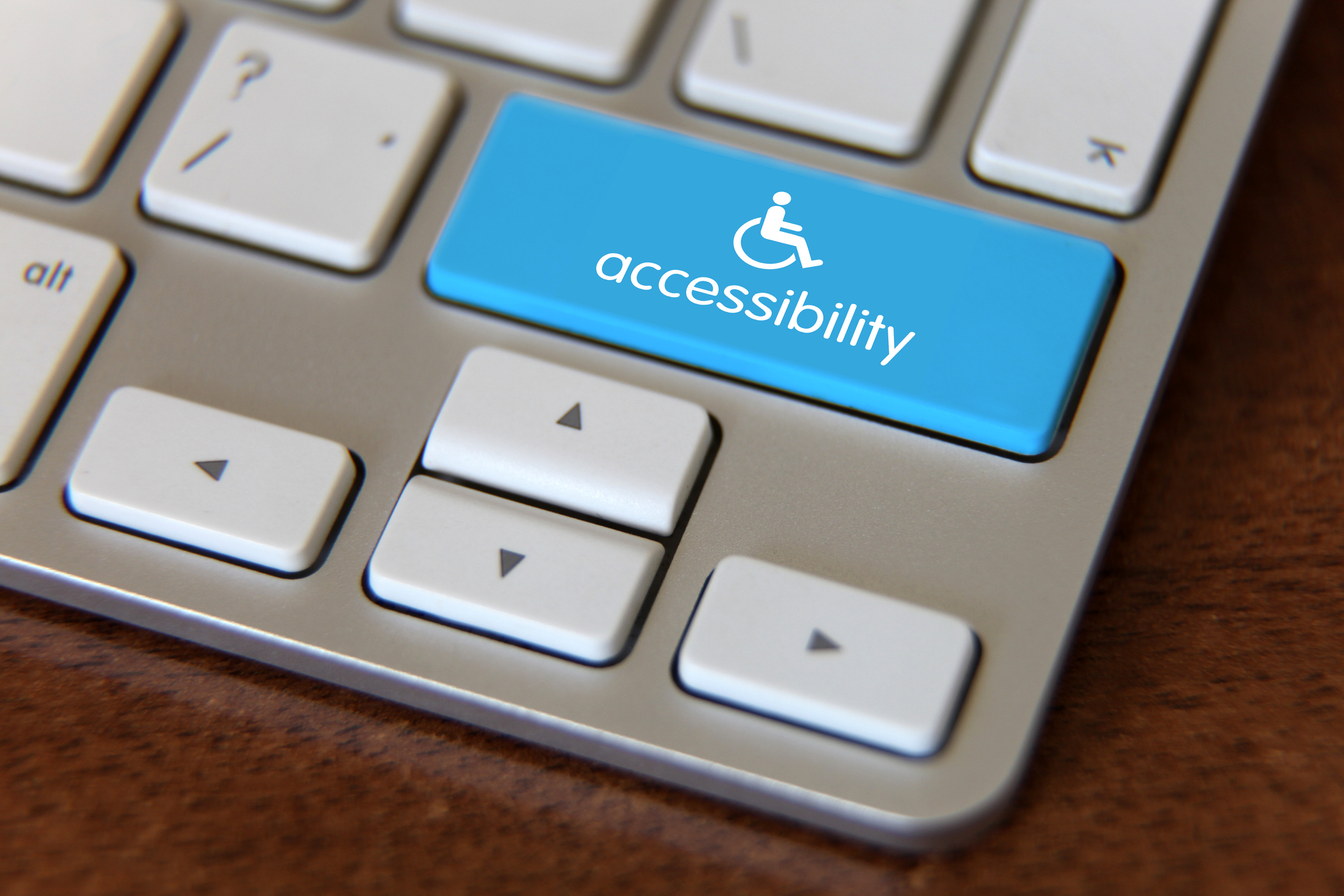 Despite a wave of lawsuits surrounding website compliance with the Americans with Disabilities Act of 1990 (ADA), no guidance or set standards have been created by the Department of Justice (DOJ), or the state or federal legislature, that would allow businesses to ensure their websites are in compliance with the ADA. This lack of guidance has been a dream for litigious plaintiffs' lawyers, leading to an explosion of lawsuits around website ADA compliance. Although the Ninth Circuit and California Court of Appeal have recently handed down some decisions that create guidance on the topic, the holdings are not going to save employers from these lawsuits and, even further, could lead to another, even stronger, wave of litigation surrounding websites.
Robles v. Domino's
In January 2019, the Ninth Circuit issued its long awaited decision in Robles v. Domino's, holding that for a website to be covered by the ADA, the website or mobile application must have a nexus to a physical place of public accommodation. In other words, the ADA applied to Domino's website because the alleged inaccessibility of the website impeded access to the goods and services of its physical pizza franchises, as customers would use the website or app to locate a nearby Domino's restaurant and order pizzas for delivery or pickup. Although the court did not explicitly state which "standard" these websites needed to be in line with to comply with the ADA, the court believed that there should be a level of flexibility allowed in determining compliance. Generally, courts and federal agencies use WCAG 2.0 (Web Content Accessibility Guides) standards to determine whether or not a website is in compliance with the ADA.
Although this "nexus" holding created a roadblock for plaintiffs attempting to file these lawsuits and was good news for online-only businesses that do not have a physical location for customers, it was still considered a significant victory for plaintiffs and plaintiffs' lawyers. And these groups were recently handed another victory when the Supreme Court denied cert review on Robles v. Domino's, disappointing businesses that hoped a Supreme Court decision could possibly reverse the Ninth Circuit's holding or, at a minimum, create guidance and minimize the increase in website accessibility lawsuits.
Thurston v. Midvale
California's Second District Court of Appeal recently weighed in on this issue as well in Thurston v. Midvale. In that case, the court not only held that websites with a physical nexus are subject to the ADA, but that some alternative means of effective communication, such as having a phone number and email address listed on the website, did not put the website in compliance with WCAG.
Further, the court held there was no due process defense for businesses who are required to make their websites ADA compliant, as it was not a due process violation to equate the WCAG standards with ADA compliance. This decision, along with the Domino's decision, are both highly favorable to plaintiffs who are looking to bring a claim against a business with a physical location.
Takeaway
There has been a significant increase in litigation surrounding these lawsuits in the recent years, with a projected total of 2,408 lawsuits to be filed in federal courts throughout the United States by the end of 2019, a 7% increase over 2018's total. Hundreds more of these lawsuits have been filed in state courts as well. While these sorts of cases generally do not go to trial and are usually settled for nuisance value, settlement values have been creeping up recently, and may continue to do so with the string of recent decisions.
The Supreme Court's denial of cert in Robles v. Domino's, as well as decisions in California such as Midvale, are highly favorable to plaintiffs and could be seen by plaintiffs' lawyers as a reason to continue filing these lawsuits and leveraging even higher settlements until the DOJ acts. It will be interesting to track the frequency of these lawsuits in the coming months as the effects of the Domino's decision are felt.
Although these decisions may have been good news for online-only businesses with no physical location, California law has now established that businesses with a physical location will continue to be subject to these lawsuits for the foreseeable future. For those businesses that fall under this umbrella and could see claims filed against them, they must ensure that their websites are compliant with WCAG 2.0 standards. This will not guarantee a lawsuit will not be brought, but it appears that this is the only way to ensure that a business' website is in compliance with ADA standards. California courts have now made it clear that businesses with physical locations will be subject to these lawsuits, and they have made sure that the next wave of litigation to hit those businesses will be stronger than before.
To learn more about website ADA compliance, visit our ADA Compliance & Defense Practice page to find an attorney in your area.